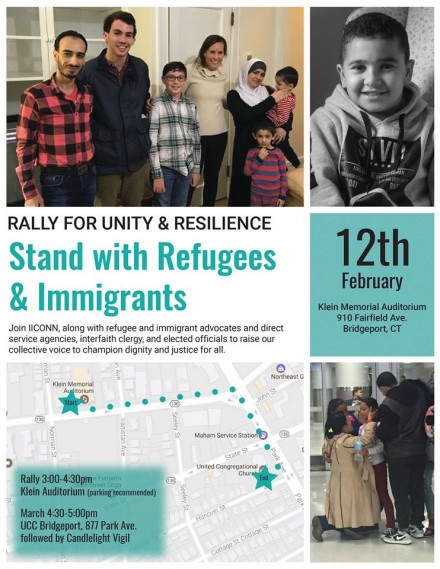 From the International Institute:
On Sunday, February 12th, 3 PM, The International Institute of Connecticut, Inc. (IICONN) alongside the Greater Bridgeport community will come together at the Klein Memorial Auditorium to honor and demonstrate our continued support for immigrants and refugees that have resettled here in Bridgeport.
We stand together in unity with immigrants and refugees in Greater Bridgeport, affirming our commitment that Bridgeport is a welcoming community that embraces our nation's cherished values of inclusion, equality and diversity. We stand in solidarity–across neighborhoods, faiths, and areas of focus–resolved to protect the dignity, rights and well being of everyone in our communities. We affirm that no one is invisible and that all members of our communities are respected, protected and cared for.