In the surreal haze of Covid punctuated by masks, plexiglass, social distancing and empty bar stools, a bludgeoned entertainment industry stages a baby-steps comeback buoyed by the prospects of a vaccine in early 2021. Optimism bodes vertically at the former Ballpark at Harbor Yard where a virus-delayed 6,000-seat concert amphitheater Downtown is on the rise, 120 feet high, cranes erecting supports that will transform the city's skyline, a signature tensile roof beckoning the open-air destination.
"We will be ready in May starting with college graduations," says sports entrepreneur Howard Saffan who has shepherded construction of the Harbor Yard Amphitheater, noting the venue will host dozens of community events each year. Saffan has enlisted promoter Live Nation to book revered acts under the glow of a boutique destination. Saffan on Friday provided a tour of the venue, dozens of workers on site guiding cranes for assembling a detailed support system of steel beams and cables prepped for the mushroom-like membrane.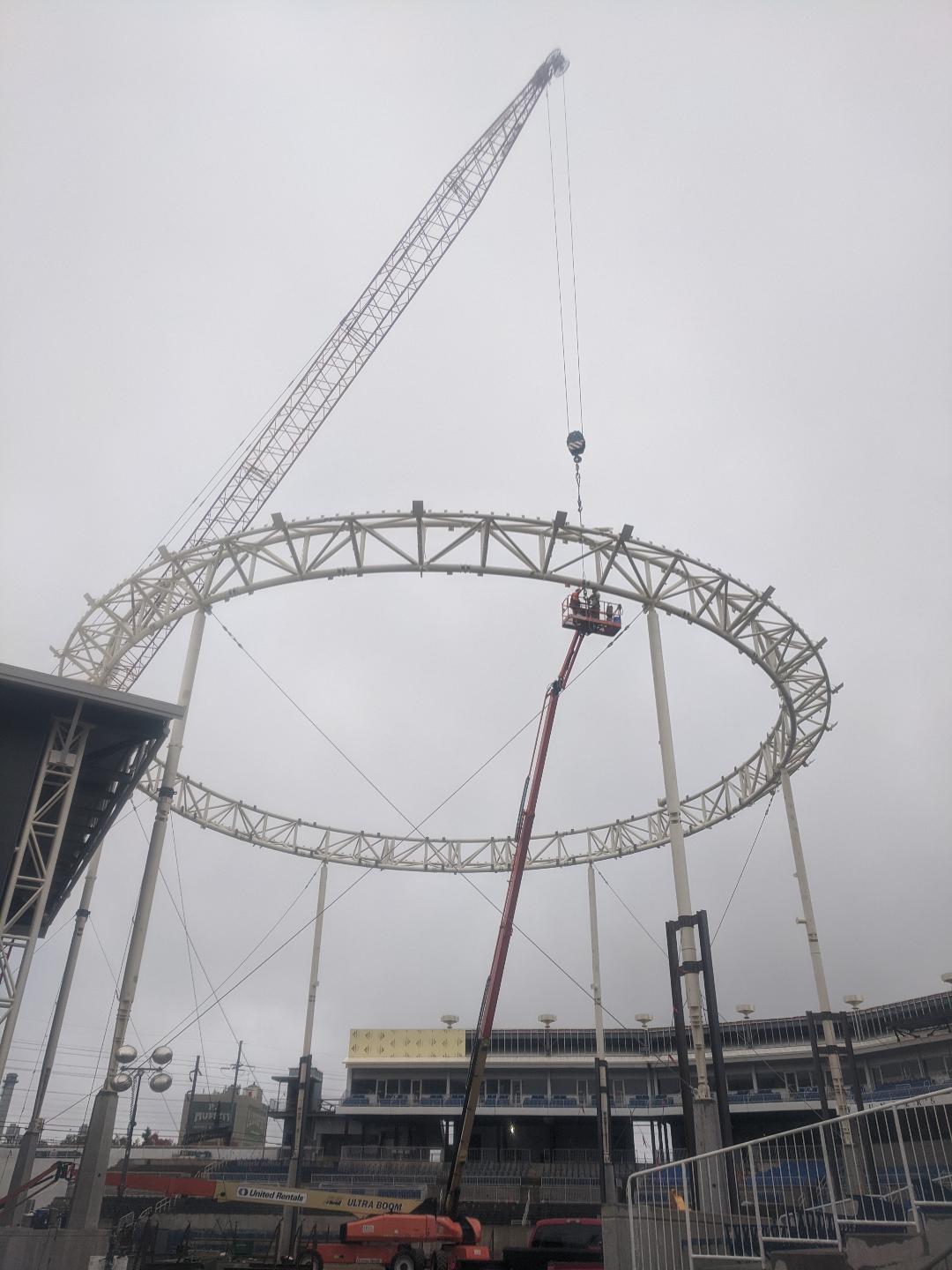 The work going on now was poised for spring, then Covid struck, derailing the supply chain and even if the venue were ready for concerts they'd have been cancelled just like everything else in the summer.
With indoor concert venues essentially shuttered and a future in question, boutique, outdoor venues have hosted scaled-back concerts this autumn 2020. Saffan and Live Nation are moving forward in earnest anticipating a full first season in 2021, assuming the science says it's a go.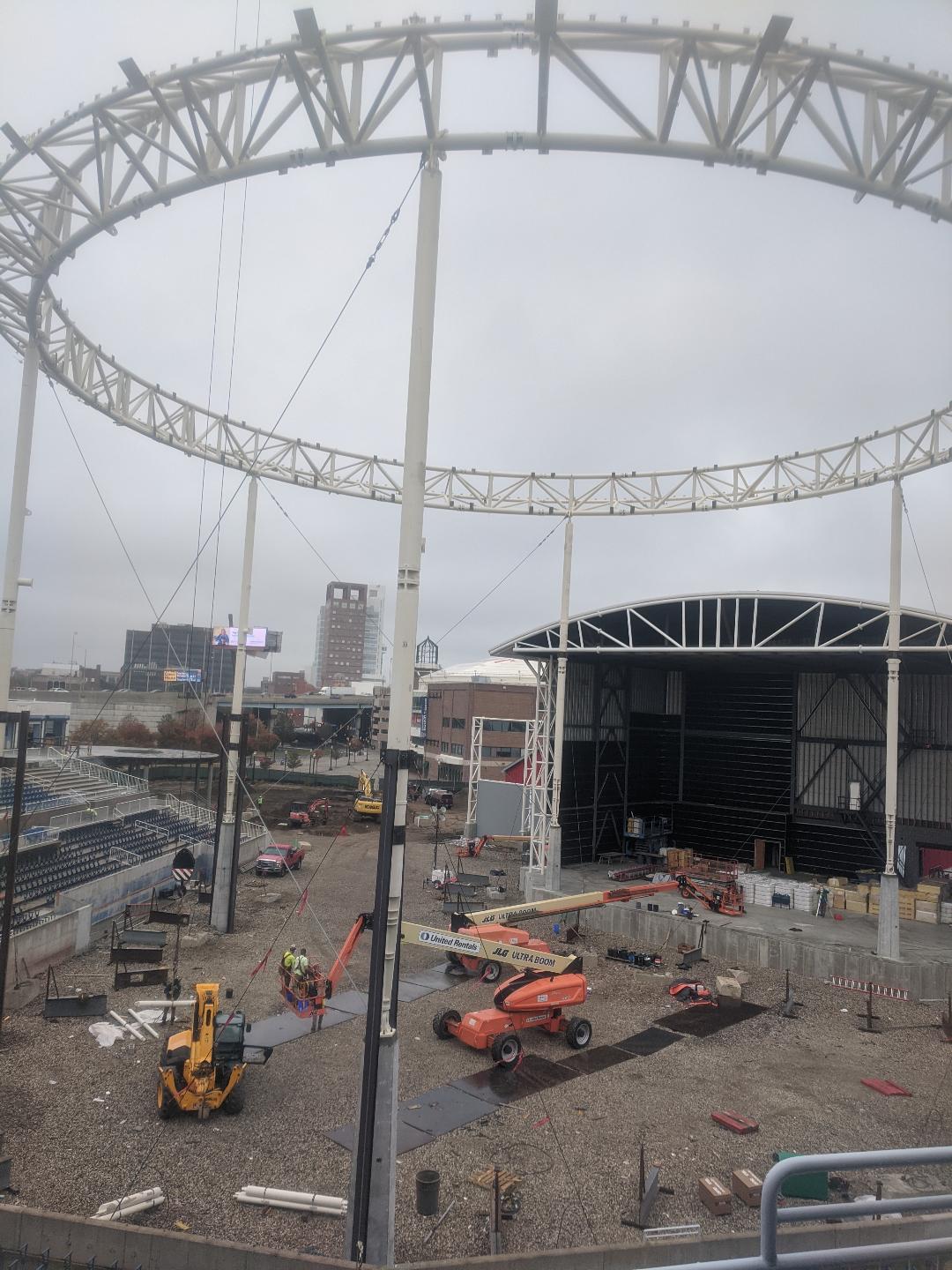 In January, Saffan will roll out news of a naming-rights partner, trendy food vendors who've signed on and eclectic concert acts already locked in for the summer.
In a weird, serendipitous way the amphitheater has become even more relevant with indoor venues shut down by the health emergency with no known embrace of its future. Artists are rabid to perform again, concert lovers poised for music, food and drink. For Saffan, this venue will be a one-of-a-kind magnet in Connecticut's most populous city.
"We will be the envy among venues," he says.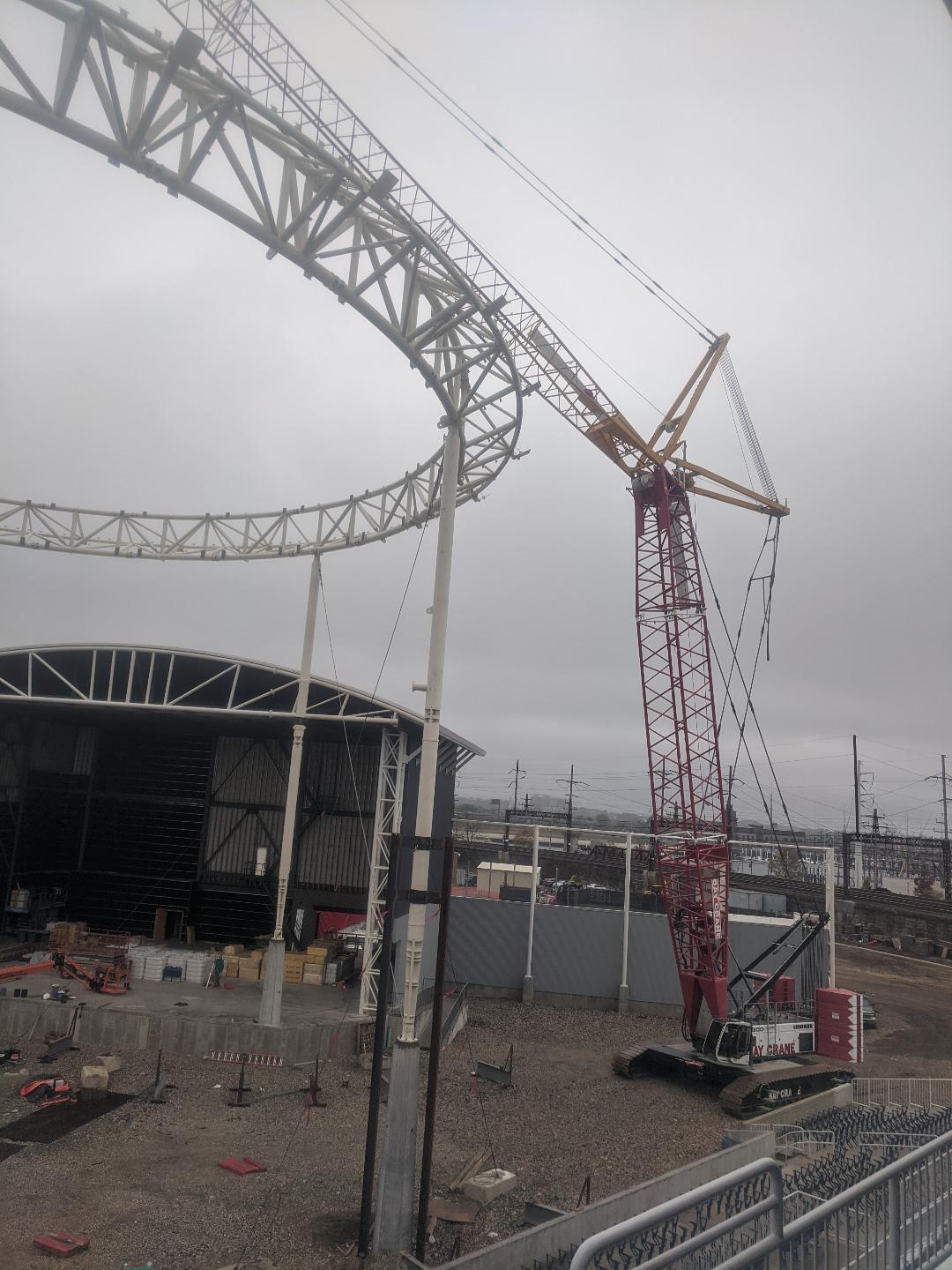 Little things mean a lot, such as the expanse and access of bathrooms.
"People wonder why bathrooms become a key part of a tour," says Saffan among the florid staging, suites, food vendors, dressing rooms, pubs and VIP areas. Bathrooms in this place are aplenty, if you recall the long lines of women wondering how much music they will miss among the stall backup caused by architectural myopia, the men's bathrooms preening an emergency visit.
This way to the john has special meaning, especially if Bridgeport native John Mayer takes the stage. Or maybe John Fogarty. Or John Mellencamp. You get this, right?
Parking? Parking, with thousands of spaces, be it surface lots across the street and adjacent parking garage a few blocks away, is included in the ticket price so no delay to get into the venue which will be open in some cases three hours before events.
Ferries will run from Port Jefferson, Long Island to and from the venue, opening up another geographic market area. The amphitheater is also along a nearby train line for lower Fairfield County music fans from the west. And oh, let's not forget accessible New Haven County to the east.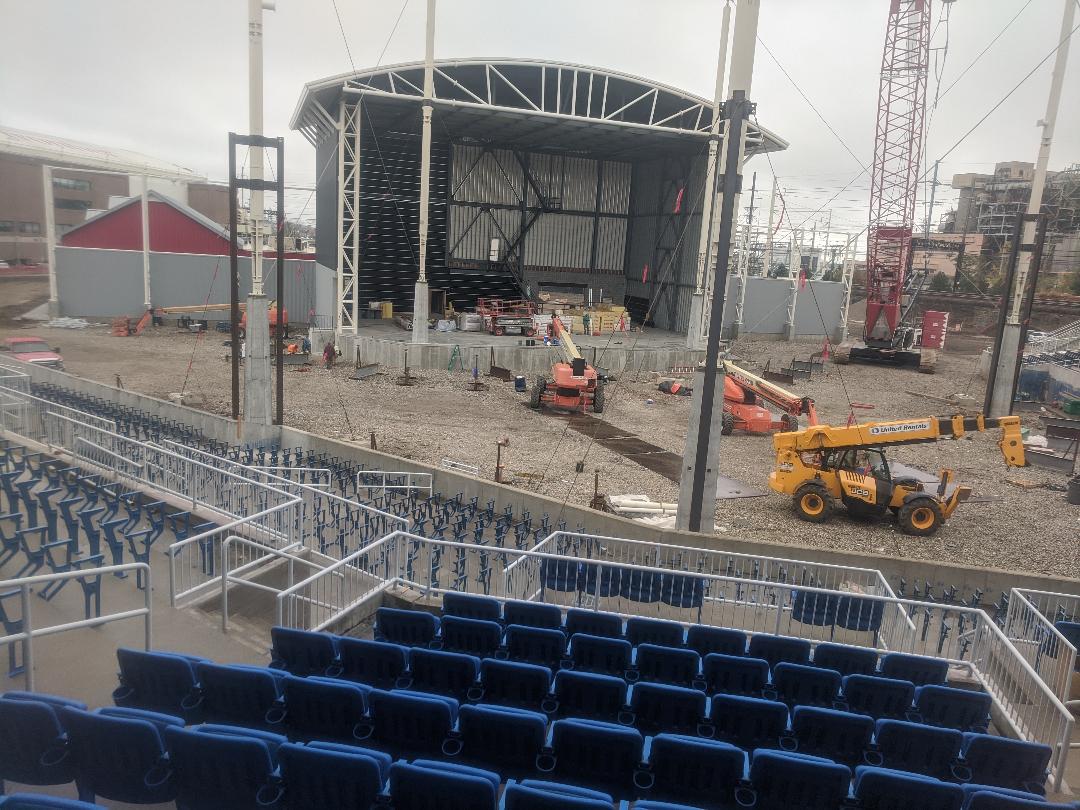 Is there any venue like this between Manhattan and Bridgeport? Nope.
Saffan is optimistic the stars are aligned to savor the moments in 2021. So too people starving for an escape from the madness.