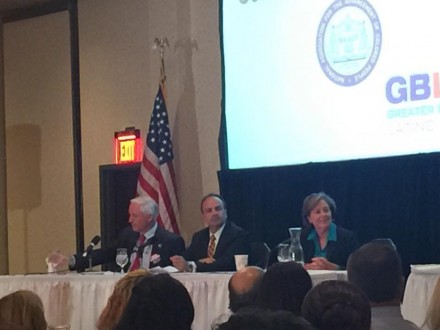 Two weeks remaining to this surreal Democratic primary for mayor that features a two-term incumbent seeking to become the second longest serving mayor in history, a former mayor trying to make history returning to the job he had for 11-plus years and a third candidate seeking history as the first Democratic female mayor. And it's possible, after all the charges, countercharges, give and take, mail pieces, commercials, door knocks, phone calls, all three, Bill Finch, Joe Ganim and Mary-Jane Foster, could continue on to the November general election irrespective of the September 16 primary result.

Out of breath? Yes, so are campaign workers, political strategists and even perhaps fatigued candidates trying to catch a second wind with two weeks left. These races can be a battle of attrition.
So bizarre is this election cycle that for the first time supervision of absentee ballots will actually take place in a city housing project–P.T. Barnum Apartments named for the man who marketed the circus worldwide–as a result of a three-ring circus of requests by residents there who claim they cannot make it to the polls. Connecticut is among a handful of states requiring an excuse–work, sickness, military, etc.–for a voter not making it to a designated polling location. Seems like a whole bunch of folks are unable to make it to the Aquaculture School near the housing project September 16. State law allows local elections officials to supervise voting by absentee ballot to cut down voter manipulation. So a date will be set for folks who claim they cannot trek to the polling place to vote under supervision at the housing complex. It also allows electors to vote in person primary day if their stated excuse somehow has resolved itself.
The candidates: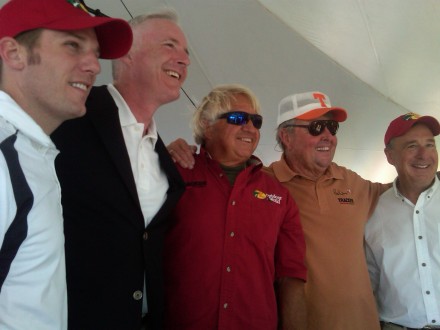 Bill Finch won the mayoralty in 2007 as a state senator running reluctantly for mayor because party regulars needed someone to defeat maverick State Rep. Chris Caruso after incumbent Mayor John Fabrizi hemorrhaged under revelations of cocaine use in office and seeking leniency in court on behalf of a sexual offender. Polling showed Fabs could not survive a Caruso challenge. Party regulars prevailed on him not to run. They recruited Finch who squeaked a primary win over Caruso then won the general election over Republican Mike Garrett. Finch won reelection in 2011 defeating Foster in a primary and then dispatching Republican Enrique Torres who will be on the ballot for mayor in November. Finch has leveraged the power of incumbency to raise money, spending in the neighborhood of $600,000 for this primary and touting development projects such as the urban-renewal Steel Point on the East Side that will feature Bass Pro Shops as the anchor tenant. Finch is spending heavily to cast doubt about returning Ganim to office.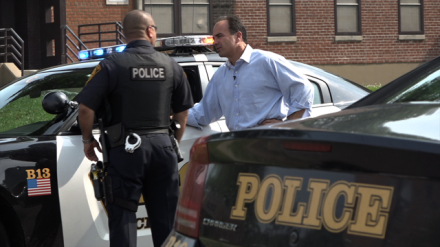 Joe Ganim served as mayor from November 1991 to April of 2003 when he was forced from office following conviction on federal corruption charges. He is the second longest serving mayor in city history behind Socialist Jasper McLevy 1933-57. In his comeback bid Ganim is staying largely focused on taxes, public safety and quality of life issues such as blight, areas where he thinks the incumbent is vulnerable. Ganim, just like when he won election in 1991, says he will hire 100 police officers to address low police staffing levels facing an increase in violent crime this summer. Ganim has emerged as a public relations lightning rod conducting news conferences on crime, creation of an Office of Public Integrity to address his troubled past and proposing public financing of mayoral races. He will spend about $300,000 for the primary raised during a compressed election cycle this summer.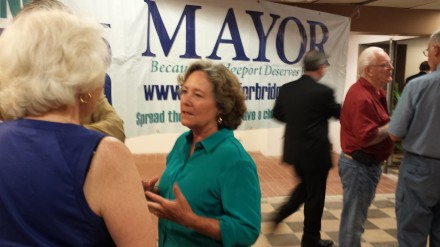 Mary-Jane Foster, once friendly with both Finch and Ganim, is trying to become the first Democratically elected woman mayor. The only female mayor in Bridgeport history Republican Mary Moran was defeated by Ganim in 1991. Foster, co-founder of the Bridgeport Bluefish baseball team with her husband Jack McGregor and entrepreneur Mickey Herbert, had a falling-out with Ganim before his corruption case went public in 2000 after Ganim torpedoed the couple's management proposal for the now-called Webster Bank Arena that was their concept. The arena became part of the Ganim corruption case. While Foster supported Finch for mayor in 2007, it wasn't long before they knocked heads starting with Finch's public criticism of the University of Bridgeport where Foster serves as a vice president during a major growth period for the anchor of the city's South End. An arm of the Unification Church of which Finch is a critic helped finance the university's recovery more than 20 years ago but is not involved in the day-to-day operations. Foster, outspent nearly two to one, cracked 40 percent of the vote against Finch in 2011. She entered the primary season late hoping to catch on as an alternative to her opponents.
There's no love among these three candidates. Finch and Ganim, although politically aligned in the 1990s, were not close. As for Foster she has equal enmity for the two of them. Depending on the tightness of the primary outcome, the three candidates could face each other again in November.