"Just when I thought I was out, they're pulling me back in," City Council President Tom McCarthy told OIB Monday night at a Barnum Museum event. But he's not quite back in all the way for another run for office. That decision, he says, will come soon. Meanwhile his North End City Council partner Jeanette Herron says she's running.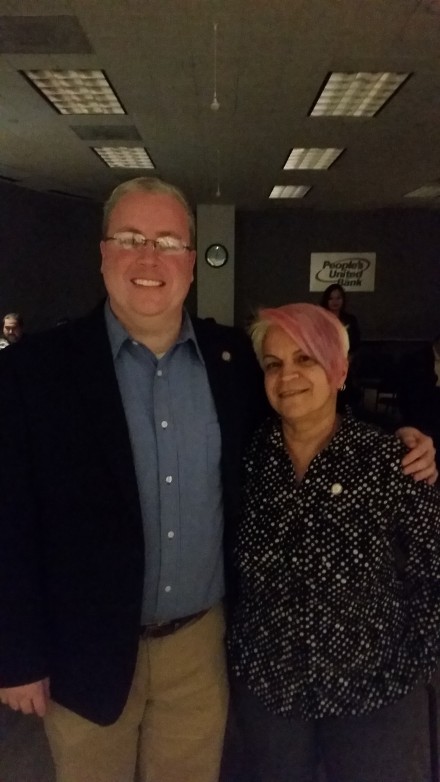 McCarthy says when he leaves public office it will be on his own terms, not someone pushing him out. McCarthy referenced an OIB story speculating a City Council run in his 133rd District by former State House member Bob Keeley and Anne Pappas Phillips, a zoning commissioner.
McCarthy, a board member of the Barnum Museum, attended a community meeting to plan out a vision for the city's historic building, hosted by Executive Director Kathy Maher and many friends of the Barnum. The museum is still open, but parts were heavily damaged by a 2010 tornado that swept through Downtown. A diverse group of political, government, business and neighborhood leaders attended the presentation followed by guest input. Lots of cool stuff, fundraising willing, on the horizon.
McCarthy and Herron obliged for a photo in the House of Barnum.