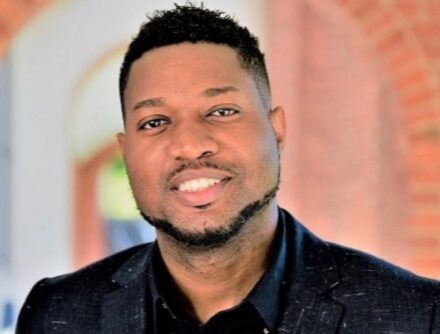 Bridgeport's Assistant Chief Administrative Officer Herron Gaston on Wednesday filed the official paperwork in his campaign for state senate to dethrone incumbent Dennis Bradley awaiting federal trial for alleged connivance of Connecticut's Citizens Election Program of publicly funded races.
"As someone who lives and pastors in the East End of Bridgeport, I see first hand how systems of inequity are upheld to the detriment of hardworking people" Gaston stated in his announcement release. "It is important that our people in Bridgeport and Stratford know that their voices matter on issues of education, housing, food insecurity and overall equity."
Connecticut's 23rd Senate District covers about two thirds of Bridgeport and western Stratford. Bradley says he'll seek reelection.
As Bridgeport campaigns go this is a historic outlier, a sitting state senator under indictment fighting for his political future, challenged by the election calendar as well as a young city minister making inroads with the political establishment.
With Bradley in limbo, Gaston has lined up support from Mayor Joe Ganim, Democratic Town Chair Mario Testa, City Councilwoman Aidee Nieves and other political leaders.
"For too long we have seen a lack of integrity and effective leadership in the 23rd State Senate district," says Nieves, a popular figure on the East Side. "Herron Gaston can provide a fresh perspective and an opportunity for us to prove that we can do so much more for our Bridgeport residents and their families if we work together."
Gaston has also won the early backing of former City Councilwoman Denese Taylor-Moye: "I know that he will be a champion for our youth, protect the dignity of our seniors, and uplift our community at large."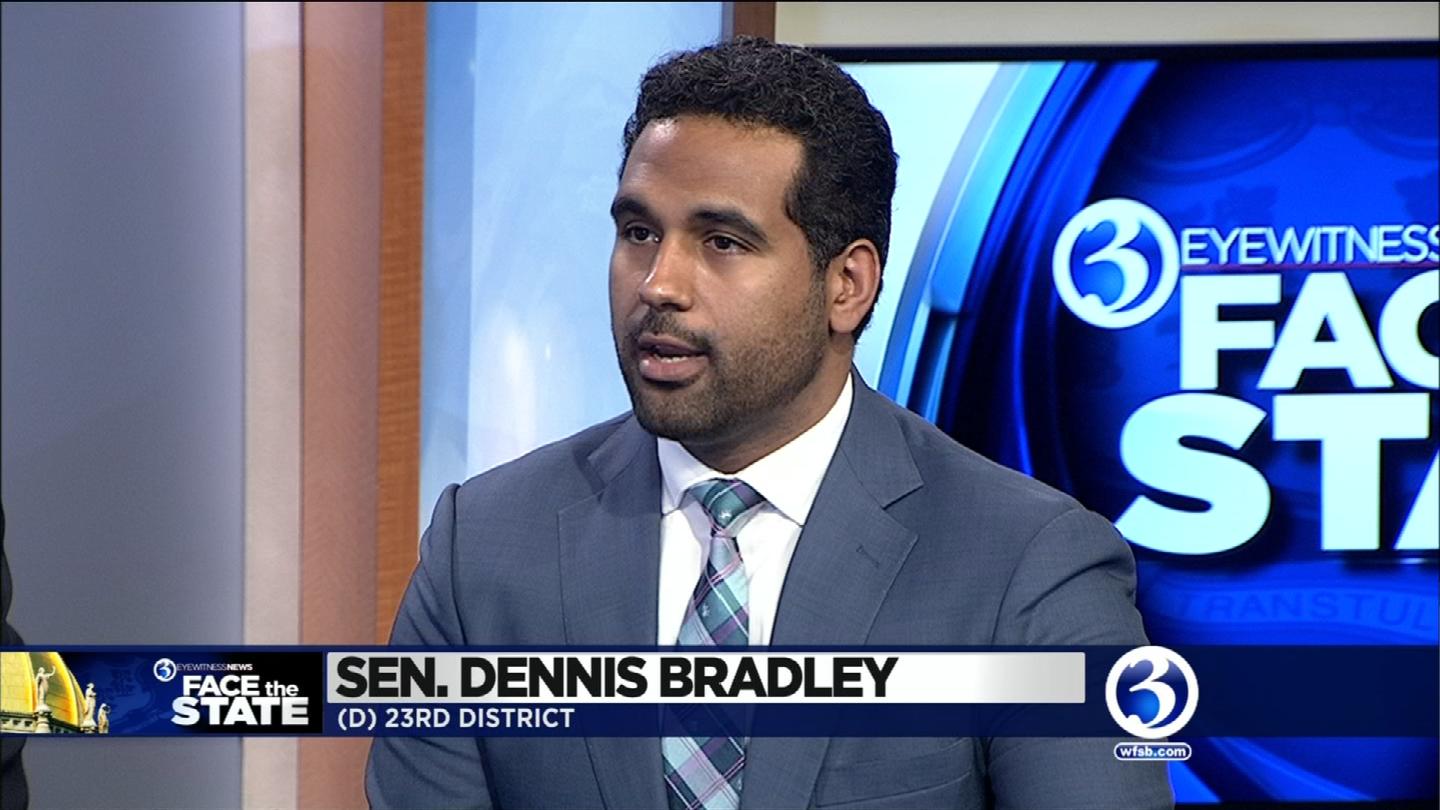 Bradley, despite his genial gift for gab and modelish looks, has never been a darling of political insiders, showing his mayoral-ambition cards early ducking support during the 2019 mayoral primary between Ganim and State Senator Marilyn Moore. Even after Ganim won the primary Bradley demurred.
Bradley, a lawyer, was indicted in the spring of 2021, charged with multiple counts of wire fraud leveraging his law firm and personal finances to announce his 2018 state office bid at Dolphin's Cove in the city's East End in violation of state law. Bradley has termed it a "rookie mistake" but federal prosecutors see it differently where personal and private finances and requests for campaign donations during the event crossed the line of Connecticut's system of publicly financed campaigns.
In those efforts, prosecutors allege Bradley tried to manipulate the program to achieve nearly $200,000 in public dollars, then prevailed upon campaign underlings to falsify donations cards when the heat was turned up.
This is the first-of-its-kind federal prosecution since the state's campaign finance system premiered roughly 15 years ago.
Bradley's trial, scheduled for jury selection late May, has been moved several times, creating a bump against the state's election calendar providing a host of curious political subplots. The Democratic Party endorsement will take place around that time in advance of a potential August primary. According to political insiders Gaston is the favorite for the party endorsement requiring challengers to receive 15 percent delegate support to qualify for the primary. Bradley currently has enough insider backing to make the primary ballot. If not, he must petition his way.
If Bradley's trial goes forward as planned, a jury decision is not likely until at least mid June. If he's convicted, his political career is on hold; if he's acquitted don't assume anything, depending on the money Bradley raises between now and then. He must raise moolah the old-fashioned way, outside the state's public financing program, relying on larger dollar donations.
As another option, Bradley is also examining qualification for an independent party line in the November election.
Gaston, an education wiz, serves as the Senior Pastor of Summerfield United Methodist Church. His educational background includes an undergraduate degree in Political Science/Pre-Law Studies, and a double master's degree in Public Administration and Political Science from Florida A&M University; a Master's degree in Divinity and a Master's degree in Sacred Theology, both from Yale University; a Doctorate degree, specializing in Counseling Psychology from Andover Newton Seminary at Yale Divinity School; and a Law degree from Quinnipiac University.