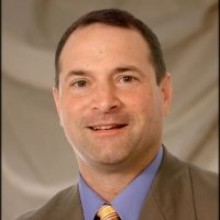 So how's the Connecticut Post doing these days? If you happen to run into Mayor Bill Finch and ask him about the Connecticut Post don't be surprised if the mayor bellows a few prehistoric noises. So it goes between mayor who questions the work of journalists who question his work. Things are a little prickly between the mayor's office and Post scribes and editors. But hey, that's the nature of the beast.

Hearst Connecticut Newspapers, owner of the Post, announced Thursday the hiring of Henry B. Haitz III as group publisher and president overseeing a network of media outlets including daily papers in Bridgeport, Danbury, Stamford and Greenwich and seven weeklies in Fairfield County. Haitz will oversee the operations side of the papers, according to this report.
Haitz won't be heavily involved in the day-to-day reporting of news, but he will have say into how much will be spent on the news side in the cause of Hearst's bottom line that impacts editorial coverage.
Most newspaper publishers these days occupy business, marketing and financial backgrounds and that's the case with Haitz. In this world of corporate journalism, the days of scribes and editors becoming publishers are long over.
It's always good to know the folks in charge of a publication. Next time you want to beg for coverage, praise coverage or complain about coverage at the Connecticut Post, a few names to keep in mind outside of scribes; co-managing editor Jack Alcott and Executive Editor Barbara Roessner. Hmmm, dare say a few conversations have taken place recently between hizzoner and Post editors.
See contact information for the CT Post here.