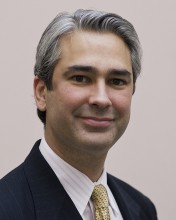 Democratic State Senator Anthony Musto who represents the western portion of Bridgeport, all of Trumbull and part of Monroe was approved Wednesday for a $91,290 grant from Connecticut's Citizens Election Program of publicly financed races. With time running out, Musto's Republican challenger Chadwick Ciocci, a Trumbull town councilman, has not yet qualified. Former State Rep. Jason Bartlett, Mary-Jane Foster's campaign manager for her Democratic primary challenge of Mayor Bill Finch last year, also qualified for a grant in his Democratic quest to unseat Republican incumbent Michael McLachlan in Connecticut's 24th State Senate District covering the Danbury area.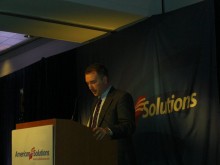 Bartlett, as Foster's campaign manager, was embroiled in the controversy involving selection of too many Board of Education candidates that led to Foster's ballot rejection overturned by Superior Court Judge Barbara Bellis. The judge rescheduled the primary for late September, which was won by Finch.
Josh Foley, a spokesman for the State Elections Enforcement Commission that oversees the public financing program, says candidates have until September 27 to file an affidavit of intent to participate in the program requirements. The final deadline for grant applications is Friday, October 12. Qualifying for the voluntary program is crucial to the prospects of candidates. State Senate candidates must raise $15,000 in small amounts from 300 donors within their respective districts.
Musto was elected in the 2008 general election tsunami with Barack Obama leading the ticket. Musto defeated Republican Rob Russo who won the seat in March of 2008 in a special election following Bill Finch's resignation after winning the city's mayoralty in 2007. The Bridgeport portion of the district covers the North End, West Side and Black Rock.
The Musto-Ciocci race has been quiet by Bridgeport standards. Ciocci has a high mountain to climb with Obama again on the ballot if he's going to become a threat to win. The 22nd Senatorial is considered a swing district as a result of its city-suburban voter makeup.