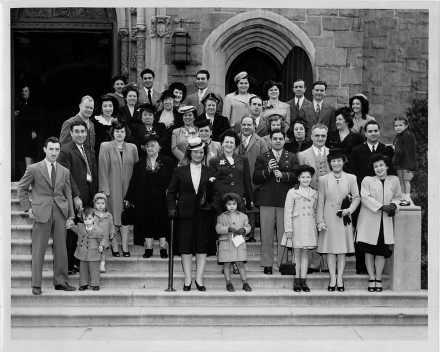 Holy Rosary. St. Ambrose. St. Raphael. All three are institutional houses of worship for Catholics that Bishop William Lori has slated for closure. Parishioners are protesting Lori's decision. Lori claims low attendance has forced his hand. But how much of the low attendance, if what Lori claims is true, is a direct reaction to revelations involving sexual abuses by priests of the Diocese of Bridgeport in particular and national events involving Catholic priests in general? Have parishioners been turned off by the coverup and church leaders' failure to heal the collective pain? The latest from MariAn Gail Brown, CT Post:

As candlelight vigils go, the one outside St. Raphael Roman Catholic Church Saturday night had a muted feel.

Parishioners were angry with Bishop William Lori's decision to close their beloved house of worship, one of three longtime churches, along with St. Ambrose and Holy Rosary, that are set to close. Surrounded by posters protesting the planned closure and carrying candles, they gathered on the steps of St. Raphael, hoping that their numbers (50 in all) might sway the bishop to reconsider his decision.

"For me, this church is what gives me hope," said Yerri Alfaro, a Guatemalan immigrant. "I'm sad about this decision. I don't understand it. If you come for the Spanish Mass, it's crowded all the time. So, I think this is about money."

St. Raphael, which is named after a archangel by that name, is the patron saint of hope, medical care and matchmaking. In a sense, the saint's name is associated with transformation. And parishioners suggest that by their mere presence outside their church, with Spanish gospel background music, candles held high — and not a megaphone in sight — they can persuade Lori to cancel shuttering their church.

Behind Alfaro a couple of other parishioners tie a long spray-painted sign "Si ayudo a una sola persona a tener esperanza, no habre vividi en vano," which translates into "If I help give hope to only one person, I will have not lived in vain."

Catholics number 68.3 million in this country, or 22 percent of the American population, according to the United States Conference of Catholic Bishops. In and around big cities, hundreds of Catholic parishes are closing or consolidating, leaving their flock with fewer churches to attend.

"I just think it's wrong to close this church," parishioner Lizbeth Vazquez said. "It's wrong because there are so many, many people who depend on this church in this neighborhood. All their hope, whatever they have, is built on what goes on inside this church."

St. Raphael parishioners want Lori to reconsider his decision and to share more information about how their church became a target for closure. They don't buy the argument that their church might have been singled out because of low attendance.

There are more Catholics in the Diocese of Bridgeport today than there were in 1976 — 410,091 now, as compared to 331,734 then. At the same time, however, the number of priests has declined from 373 to 271.

FutureChurch, a nonprofit organization in Ohio, says this means that priests in the diocese are spread thinner, and must serve more parishioners today than they did 35 years ago. The ratio of parishioners to priests now is 1,376 to 1, according to FutureChurch. By comparison, in 1976, the ratio of congregants to priests was 889 to 1.