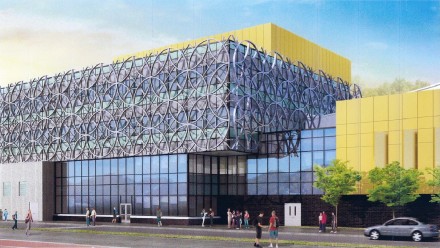 From Linda Conner Lambeck, CT Post:
The city school board may have pushed the pause button, but the School Building Committee, made up of city council members, city and school officials and a couple of school board members, gave a unanimous thumbs up on Thursday to site plans for a new Harding High School to be built on a remediated GE property.


The vote came after Scott Baillee, of O & G Industry, the city's building management company, told the committee the city would not only lose a state grant covering 80 percent of the cost of the $77 million project but would be stuck with all costs for the project up to date. According to Baillee and others, a shovel must be in the ground by June 30, 2014. The project can't move forward, however, without school board approval.
See more here.