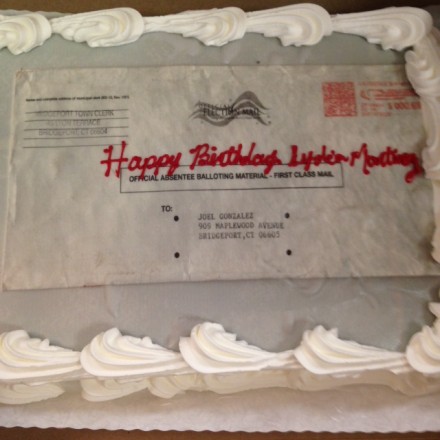 Talk about a twisted sense of humor. Former City Councilman Joel "Speedy" Gonzalez takes the cake. Actually, he presented a birthday cake at the office of City Clerk Lydia Martinez, in honor of her long and distinguished reputation as the city's queen of absentee ballots.

Gonzalez, who has a state elections complaint pending alleging absentee ballot abuse by Martinez from the 2015 Democratic mayoral primary, woke up Wednesday morning to a Facebook posting alerting Martinez's birthday. Gonzalez pulled out an old absentee ballot envelope (who saves stuff like that?), dropped it off at Chaves Bakery on State Street and within a few hours the confection wizards recreated a cake in the form of an edible absentee ballot envelope. Hey Queenie, now you can have your cake and it eat too.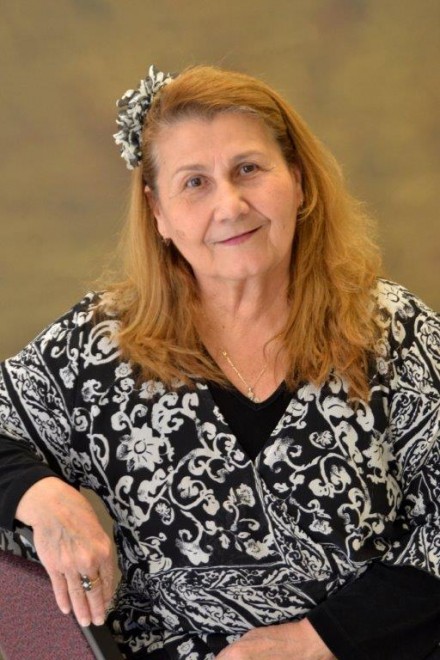 "This morning when I woke up I saw it was Lydia's birthday," says Gonzalez. "I went to Chaves and asked them to recreate an absentee ballot on a cake." The personalized cake cost Joel $28. He dropped it off at Lydia's City Hall office early Wednesday afternoon. Lydia was not in the office late Wednesday afternoon when OIB called for a response.
When it comes to working absentee ballots from her base of support on the East Side, Lydia is a master baker. The former City Council and State House member won the city clerk seat running on Bill Finch's mayoral line last September on her way to a general election win. Gonzalez, supporting Joe Ganim for mayor, filed a campaign complaint with the State Elections Enforcement Commission accusing Lydia of being up to her old absentee ballot tricks. The fines Lydia has received a few times by the state for election law violations could buy a whole lot of cake.
So happy birthday, Queenie. Don't forget to share the cake with your peeps. You owe it all to them.