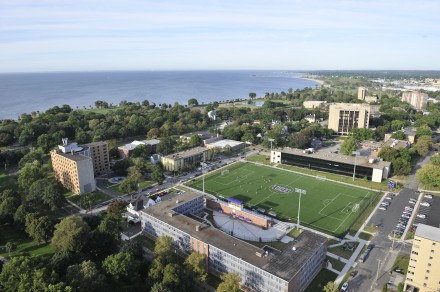 Governor Dan Malloy will deliver the commencement address and receive an honorary Doctorate of Humane Letters at the University of Bridgeport's graduation exercises on Saturday May 10 at Webster Bank Arena. Will Mayor Bill Finch put aside his myopic opposition to UB and make an appearance?

Finch has basically boycotted all things UB following a financial infusion into the school by an arm of the Unification Church more than 20 years ago. The university has made a mighty comeback both on and off campus in recent years. U.S. News and World Report has recently ranked it as one of the nation's top universities for online learning.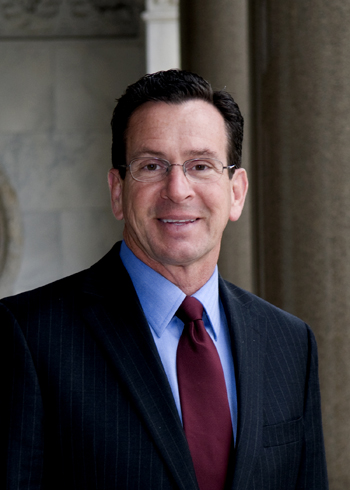 As an impressionable young man, Finch began researching the impact religious cults had on young people. The Professors World Peace Academy, an arm of Unification Church that saved the university from closure during the torturous recession of the early 1990s, was within Finch's cultish scope, irrespective of the fact there's no evidence students, staff, administrators or board members are operating under some seduction.
The University of Bridgeport is an unsung jewel of diversity in the city: it employs hundreds, educates thousands, with an economic impact in the countless millions. It's the reason the South End of the city hasn't imploded. The reason the annual Gathering of the Vibes music festival has an infrastructure for existence. The reason countless needy local kids have a higher education, a dental program and a chance for something better.
Mayoral operatives would like Finch to embrace the university that brings a lot of brain power to the table. Finch won't set foot on UB campus, but might he attend a UB event at a city-owned facility such as the arena? Finch's 2011 Democratic primary opponent Mary-Jane Foster, vice president of University Relations, has a strong relationship with the governor. Finch and Malloy, although never the best of buds, have developed a politically aligned symbiotic relationship. Malloy faces reelection this year; Finch next year.
More than 1100 graduates will receive degrees during the UB Commencement.
"Gov. Malloy is a most fitting speaker to inspire our graduates. He has been a champion of higher education and a longstanding supporter of UB," said University President Neil A. Salonen, in a news release.
Malloy said, "The University of Bridgeport is in a transformative period, each year becoming more and more central to the growth of the regional economy while preparing students for 21st-century jobs in fields we are expanding right here in Connecticut. I look forward to continue working with this institution of higher learning to create a talented, well-educated workforce that attracts high-quality employers to our state."
When the governor visits Bridgeport, Finch almost always attends. Will Finch be magnanimous or myopic? What's in the best interests of the city?