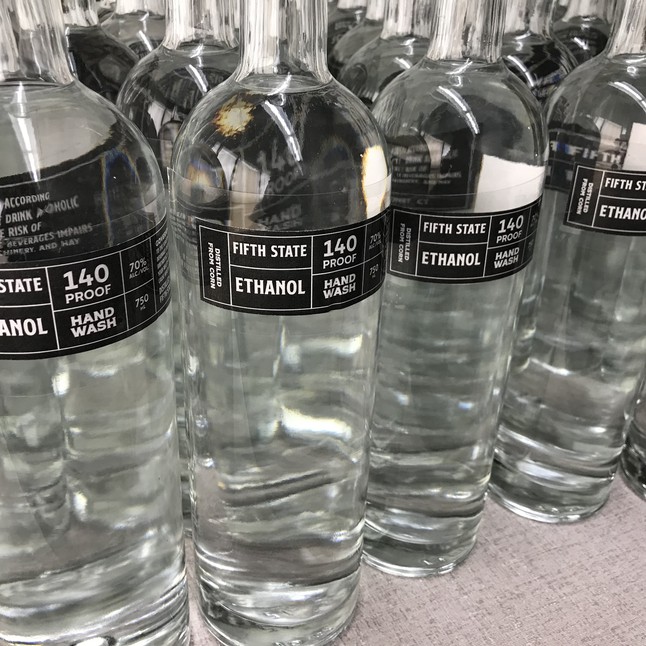 With sanitizing products running scarce in some areas, Fifth State Distillery, producers of local craft spirits made from grain to bottle in Bridgeport, is open for curbside sales of ethanol-based handwash products. The distillery is at 259 Asylum Street on the East Side.
We are OPEN for Curbside Pickup Only

Starting Monday March 23rd through Saturday March 28th our hours will be 10-3pm, we will be offering the following Hand Wash products:

1. 140 proof Ethanol Hand Wash, non-scented.  750 ml for $35

2. 140 proof Hand Wash scented with Gin Botanicals, 750 ml for $35
(smells like the best G&T you've ever had!)

Both products can be used for multiple purposes including hand washing, hard surfaces such as counters, door knobs, handrails, etc.

Products are in limited quantities as long as supplies last. We will give a free spray bottle to the first 100 people.

We will be open for curbside pickup only from 10-3pm.

Please use Square to order (https://squ.re/2QvvVtq) and call Bridget at 203.258.3422 upon arrival.

Our other products are also available for purchase.