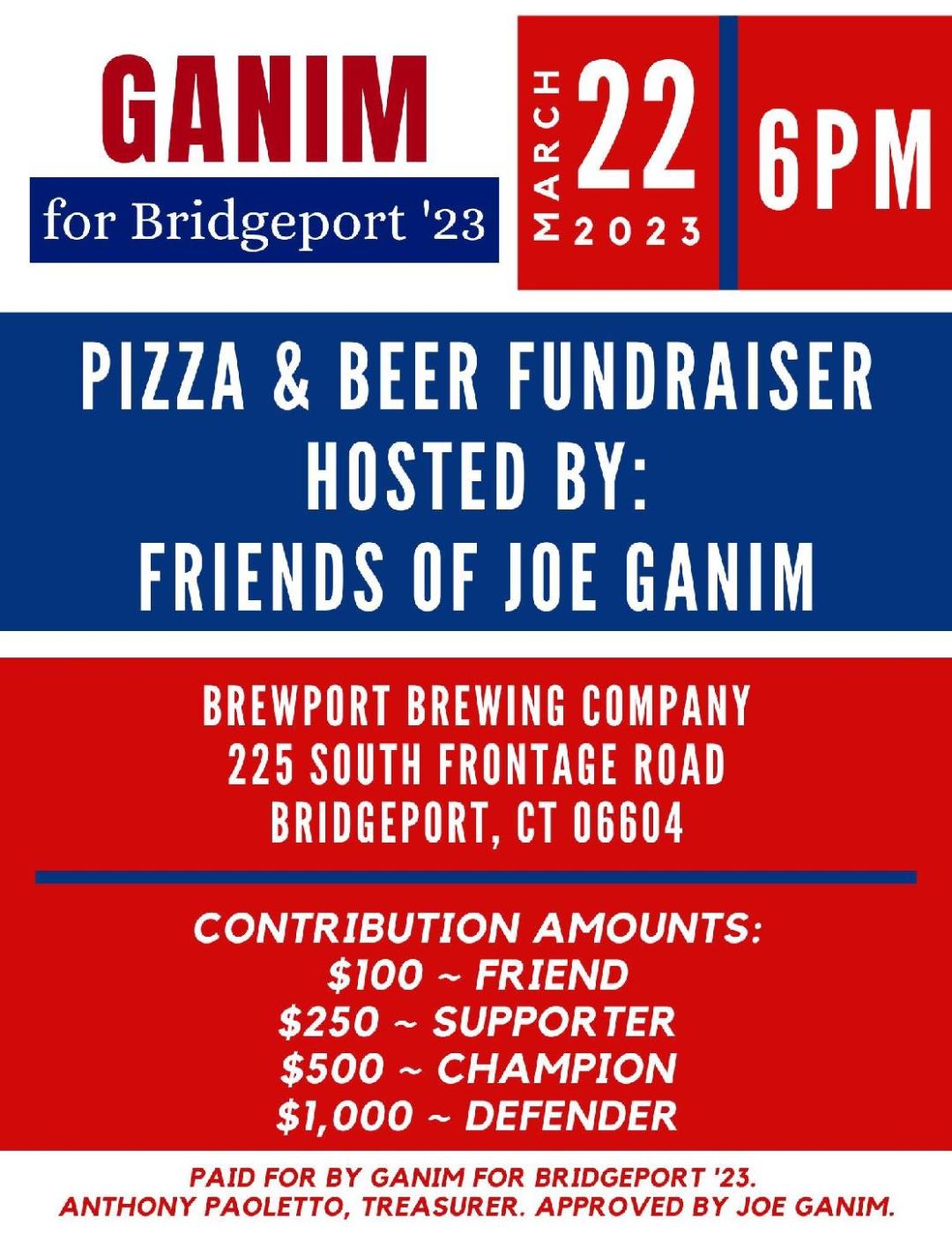 This is crunch time for mayoral candidates and their respective campaign treasurers to bank fundraising bucks with first quarter finance reports due in April.
Mayor Joe Ganim will have such an event Wednesday at Brewport Brewing Company.
When the reports become public in a few weeks, Ganim and John Gomes will be atop the fundraising heap. The more intriguing question is how will State Senator Marilyn Moore and newcomer Lamond Daniels stack up to gain an alternative edge?
A coterie of Moore supporters from her 2019 mayoral run have gravitated to the genial Daniels. If he can fundraise with her it will raise doubts about her traction moving forward while elevating his standing.