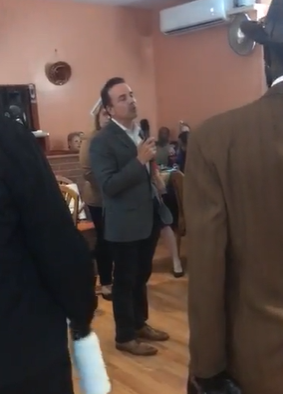 Cutting taxes, safer streets, more money for education. Those are promises Mayor Joe Ganim made Tuesday night–if he receives another four-year term–four weeks from the general election.
Ganim attended a fundraiser for City Council President Aidee Nieves and Maria Valle who represent the East Side 137th District.
Finance Director Ken Flatto, according to Ganim, gave the mayor the green light to announce taxes will be cut next year. Ganim cut taxes slightly this budget year. Ganim also declared "We are going to commit more money for education."
Education spending has been a thorny issue for Ganim in the face of a cash-strapped school system. Education spending is something he's hearing from voters in his door-to-door campaigning. What does more money for schools mean?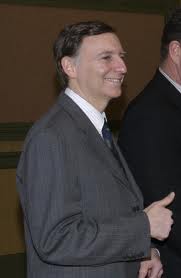 Ganim also drew a contrast with State Senator Marilyn Moore, who lost a tight primary to Ganim September 10th and is waging a write-in campaign, regarding a commercial casino for Bridgeport, something that has not always been on the radar for Moore who voted to approve a casino in East Windsor a few years ago that has not yet broken ground.
"We need to continue to push the casino issue for Bridgeport," Ganim told applauding supporters. "One of the members of the delegation (Moore) who thinks she can do a better job for Bridgeport voted for a casino for everywhere in the state except for Bridgeport."
Moore has stated she's open to a casino for Bridgeport if it's part of a larger entertainment destination for the city, but has not championed the effort as a state senator.