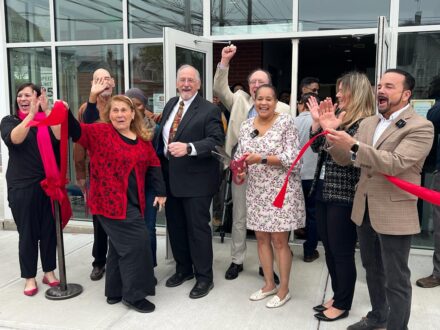 Here's something you don't see often, Mayor Joe Ganim and serial-critic City Councilwoman Maria Pereira sharing a light moment to celebrate the opening of the Beardsley Branch library on East Main Street.
Pereira supported Ganim's return to the mayoralty in 2015, but they experienced a quick political divorce.
They were joined by a number of officials on Saturday including City Clerk Lydia Martinez and everyone's favorite librarian, John "Salty" Soltis, who is treasurer of State Senator Marilyn Moore's mayoral race.
Hmmm, whose mayoral camp will the self-styled piranha of politics support this cycle? She's a proven vote producer at her home precinct Hooker School. Four years ago she sat it out.
John Gomes and Lamond Daniels are the other candidates vying for the city's top office.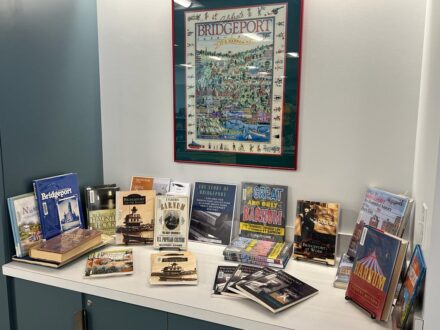 Sweet taste in local books.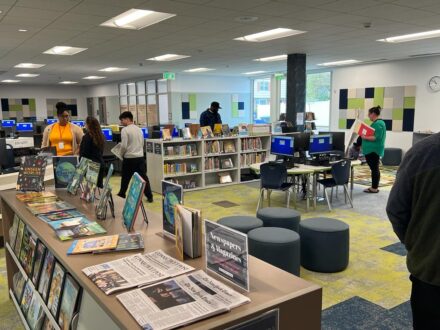 Inside the new library.