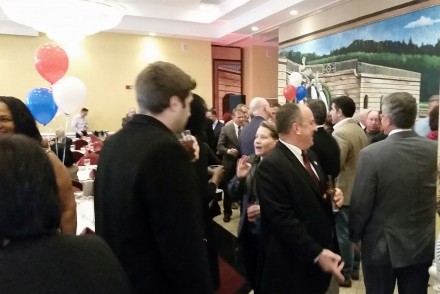 It was like old times again Thursday night for Mayor Joe Ganim and Democratic Town Chair Mario Testa. A full house of more than 300 in the ballroom of Testo's Restaurant hauled in an estimated $150,000 for the mayor's 2019 reelection campaign. Why wait for the last minute?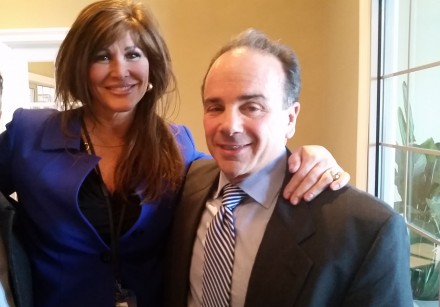 The city payroll stepped up, as expected, as well as a pot of money Ganim did not enjoy in his 2015 comeback from representatives of the business community who had initially supported former Mayor Bill Finch in the primary and Mary-Jane Foster in the general election. In fact, a number of business community members who proclaimed two years ago they could never write a check for Ganim, pulled out their checkbooks at an event in which the chairman was recommending a $500 donation to the maximum $1,000 personal contribution allowed by law, depending upon your standing in his own eyes, be it your public employee salary or business you receive from the city. Some ponied up less than $500, but there were many $500 and $1,000 checks.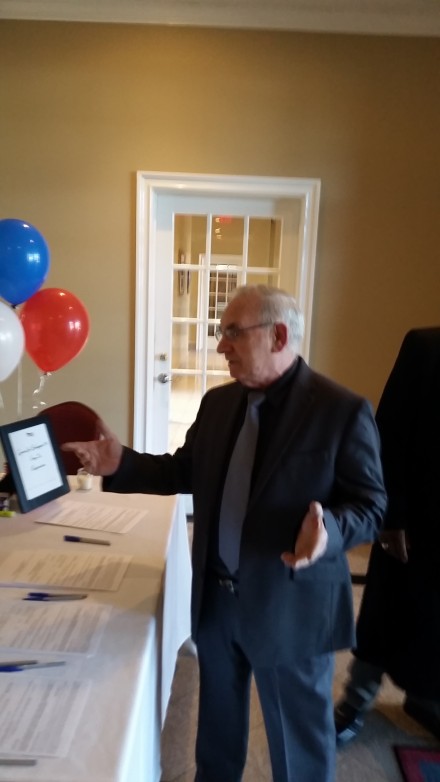 The Ganim campaign report will be available for review after the filing period in early April.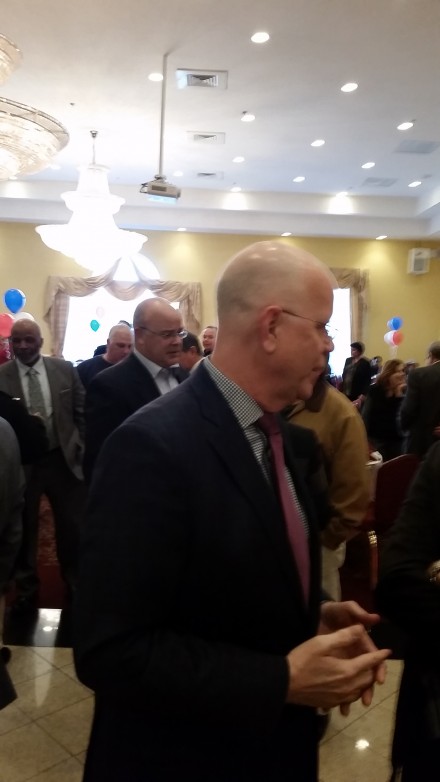 Testa takes pride in his fundraising ability and the septuagenarian showed he still knows how to rake it in, backed by a fundraising team that included several city employees. A number of them noted to OIB, unsolicited, they made fundraising calls on their own time.
Why start so early raising money? It's not really so early. Ganim is now 16 months into his four-year term. If the opportunity is there, you raise it. Plus, the mayor and Mario wanted to get a big-ticket event out of the way in case an opportunity arises for Ganim in a statewide run for a constitutional office next year. A lot of this depends on how things shake out in the next several months. Will Democratic Governor Dan Malloy seek reelection?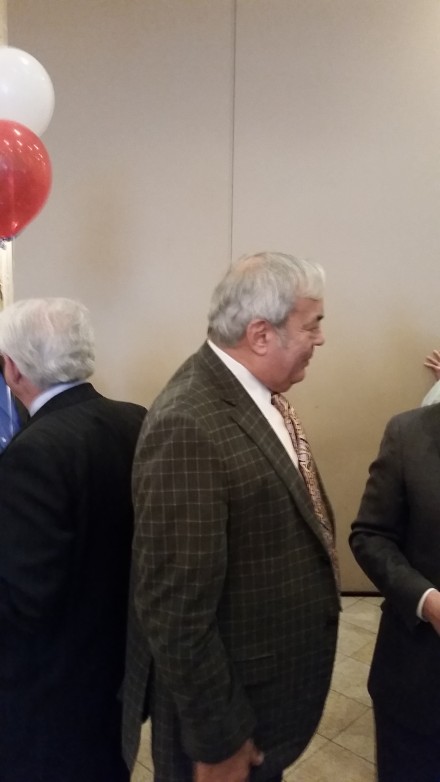 A name often floated as a potential gubernatorial candidate is State Comptroller Kevin Lembo who attended Ganim's fundraiser. State Senator Ted Kennedy Jr. was also there.
The fundraiser featured an eclectic group of young and old, city employees, business community, labor leaders, lobbyists and veteran givers in addition to the typical political gypsies, tramps, thieves, demagogues and assassins who write a check and show their face. It's the nature of the beast. Several "guests" of the chairman also showed up who did not write a check, Testa's nod to some pols unhappy with Ganim in an effort to keep them on board.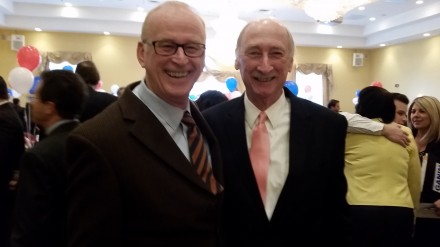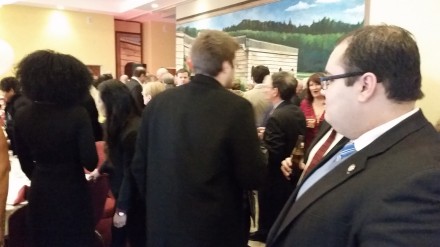 Always fun for OIB to walk into a packed political event to field the unsolicited comments about the OIB comments section.
"Oh wow," said one, "What Lisa Parziale wrote about Mario!"
"Can't wait to read what Fardy writes next," said another, about OIB's resident curmudgeon Andy Fardy.
"Day and Mackey," declared another, shaking head, walking away, a reference to the dynamic duo retired firefighters Donald Day and Ron Mackey.
And a whole bunch of references to "Maria Piranha." That, of course, is school board member Maria Pereira who mixes it up pretty good on OIB.
Isn't it nice to be read!
Pols beware.