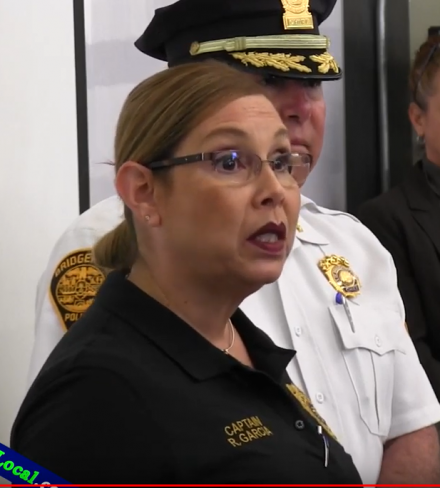 Mayor Joe Ganim on Monday announced a series of personnel decisions elevating Police Captain Rebeca Garcia to assistant chief, making her second in command of the department to Chief AJ Perez, as well as promoting Labor Relations Director Janene Hawkins to chief administrative officer and naming city minister Herron Gaston, associate director of admissions at Yale Divinity School, as one of her assistants.
Eric Amado, a member of the labor staff for many years, will lead the department in an acting capacity. He is a member of the Democratic Town Committee.
Garcia had served as commander of the training academy. Police policy and protocol lapses have served as a source of controversial angst for the mayor. Garcia is someone Ganim believes can tighten up those areas to rebuild community relationships. The pay scale range tops out at roughly $140,000, according to the salary grid of unaffiliated municipal employees.
The assistant chief position has been vacant for several years, last occupied by James Nardozzi who was forced out after Ganim's return to the mayoralty in 2015. Nardozzi has filed a lawsuit contesting his termination. He was appointed the number two top cop by Mayor Bill Finch in November 2012.
In the complaint Nardozzi's lawyer claims Ganim acquiesced to the wishes of the police union: we'll support you for your election but Nardozzi and Joe Gaudett as police chief must go. The police union was angry with Nardozzi, according to the complaint, because Nardozzi enacted a plan to reduce overtime expenditures.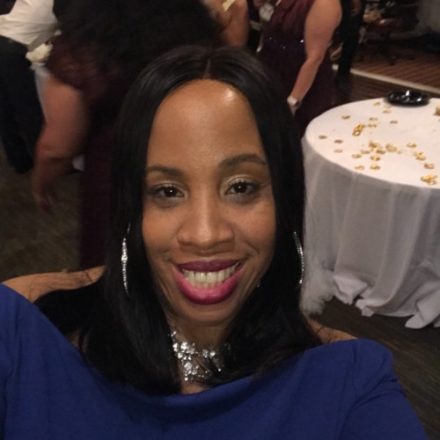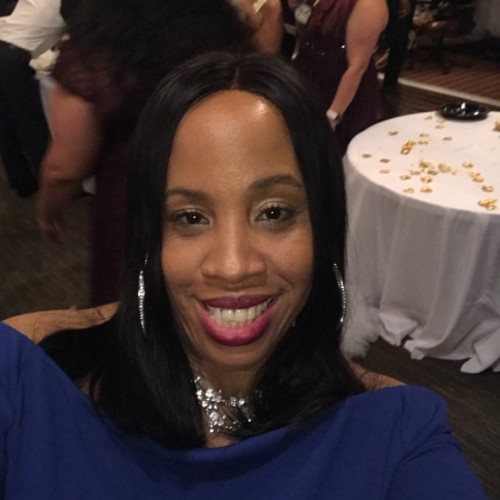 Hawkins was one of Ganim's initial hires when he returned to the mayoralty in December 2015. As chief administration officer, all department heads will report to her. The position had been vacant for a year following the departure of Kimberly Staley who became CEO of Capital Workforce Partners in Hartford.
Hawkins earned a law degree from Indiana University School of Law and served as a law clerk and employee relations specialist dealing with conflict resolution and employment negotiation. As labor chief, Hawkins supervised labor management contract negotiations with various bargaining units, labor disputes and employee disciplinary issues. The CAO salary tops at roughly $150,000, according to the city's salary ranges for unaffiliated municipal employees.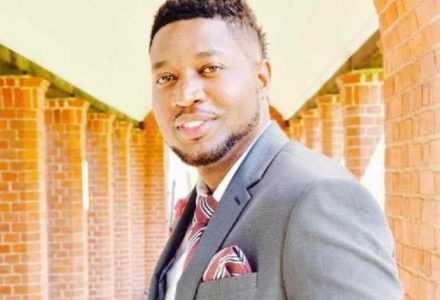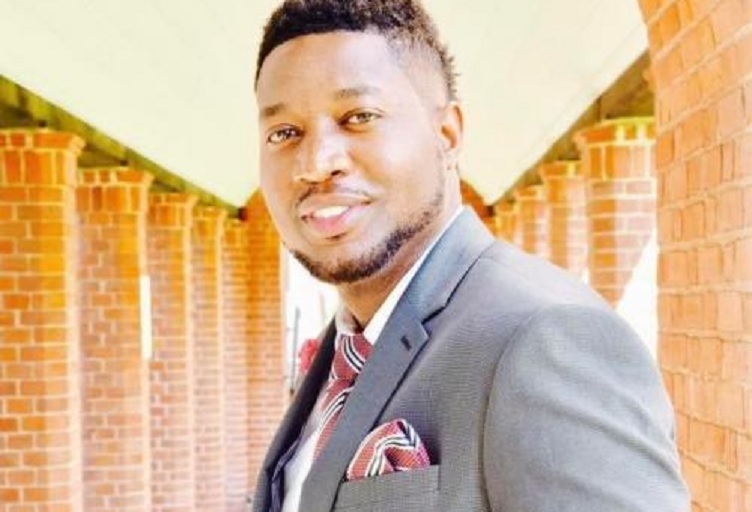 Gaston, senior pastor of Summerfield United Methodist Church, was an ardent backer of Ganim on the recent campaign trail, often pushing back on the lawsuit that challenged the results of the September 10 Democratic primary. His OIB-published commentaries have focused on addressing gun violence, building youth programs at his church and engaging social activism. He has a doctorate from the Andover Newton Theological School.
Gaston, a member of the Civil Service Commission, is expected to resign from the volunteer position soon.
Video featuring Rebeca Garcia from April 2019, courtesy of Doing It Local
Excerpt from Garcia bio: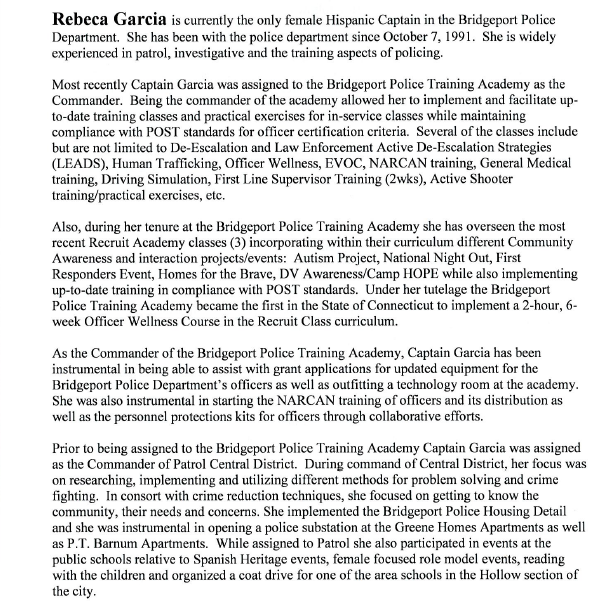 News release from mayor's office:
Mayor Joe Ganim today announced new leadership staff in the Chief Administrative Office, Police and Fire Departments, as well as Labor Relations. Following a Town Hall meeting with employees last week, Mayor Ganim expressed that restructuring of city departments and staff will be imminent in order to "be the best, and do the best for our community," he is following through with filling key leadership roles with talented and experienced individuals in various essential departments.

Mayor Ganim is pleased to announce the entire staff of the CAO's Office headed up by newly appointed Chief Administrative Officer Janene Hawkins, formerly Director of Labor Relations, and the appointment of Assistant Chief Administrative Officer Reverend Dr. Herron Gaston, with Assistant Chief Administrative Officer John Gomes.

Labor Relations will be headed up by Interim Director Eric Amado who has been serving the city and employees as a Human Resources Administrator and Supervisor in Civil Service Office and Labor Relations since 2011.

In addition to the announcements of new leadership in his administration, Mayor Ganim joins Chief Perez with the Police Department to announce the appointment of Assistant Chief Rebecca Garcia, along with Chief Thode and the Fire Department to announce the promotion Deputy Chief James Buck. Contracts for each Chief have been forwarded to the City Council for approval. Swearing-in Ceremonies will follow at a later date to be announced.

— Janene Hawkins has served as the city's Director of Labor Relations for the past four years where she has provided her professional experience that illustrates her creative problem solving and team building skills among other proficiencies that make her the qualified candidate for this position. Ms. Hawkins's education and experience include a J.D. that paved the way for her to facilitate legal negotiations between city officials and Labor Unions.

— Reverend Dr. Herron Gaston is known to many in our community as he actively serves as Senior Pastor and Chief Administrator of Summerfield United Methodist Church. Professionally, Dr. Gaston was employed with Yale University for seven years, and most recently as Associate Director of Admissions and Recruitment for Yale University Divinity School. Gaston is a positive community leader with notable professional organizational and extensive governmental experience that make him an ideal candidate to oversee and develop community partnerships and department accountability in the CAO's office.

— Assistant Chief Rebeca Garcia has served the department since October 1991 with experience in various command and supervisor roles including Patrol, Internal Affairs, and Domestic Violence Unit. Garcia is most currently the Commander of the Training Academy teaching recruits and sworn officers de-escalation and relationship building through community awareness and interaction projects and implements POST standards.

— Deputy Chief James Buck has served the Bridgeport Fire Department for more than 25 years, and 18 years in a supervisor's capacity as Captain of Communications and Emergency Management and former Assistant Chief's Aide. Buck was selected as 2016 Firefighter of the Year and has proven to be department asset with technical, preparedness, supervisor and budgeting experience that make him the ideal addition to the Fire Department's management team.