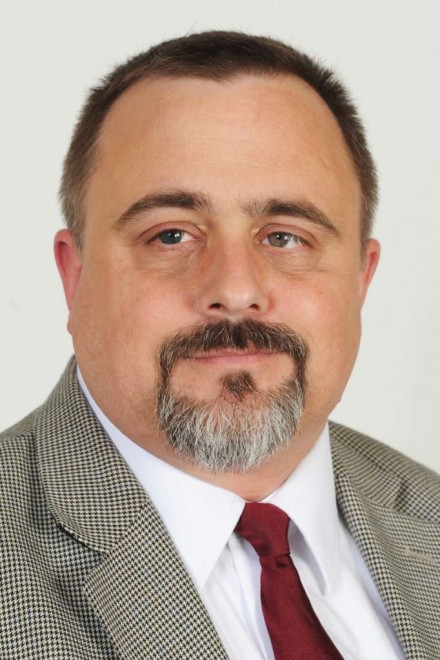 UPDDATE: Black Rocker John Weldon on Tuesday was appointed to the Board of Education by Mayor Joe Ganim to fill the vacancy of Republican Kevin McSpirit that now completes the full nine-member school board. Weldon's appointment is key in perhaps swaying the balance of power as well as the organizational meeting of officers that will take place in December.

"I am honored to be appointed to serve on the board," said Weldon in a statement. "I intend to serve with integrity, weighing each issue independently with the overarching goal of how best to serve the interests, both short- and long-term, of the students and staff. I will attend all meetings as they are called and as I am able, as the purpose of being a part of the Board is to do my part to carry it forward and that can only be done by being actively engaged in its work."
"He's well qualified. It has been a hard battle for him. I congratulate him and wish him well," says Republican Town Chairman Mike Garrett.
Weldon has positioned for a school board seat for many years. He was a Republican candidate in 2013 and 2015. In replacing McSpirit who was elected last year Weldon will fill out McSpirit's final three years. Weldon is manager of engineering and construction contracts for the Triborough Bridge & Tunnel Authority. Previously he was employed by the Greater Bridgeport Transit District with responsibilities that included grants management, major capital project administration, regulatory compliance, minority contracting/supplier diversity, civil rights compliance, customer relations and station/public amenities management.
Weldon attended Bridgeport public schools graduating from Central High School. He received a bachelor's degree and an MBA from the University of Bridgeport.
Superior Court Judge Barbara Bellis ruled recently that the mayor has the authority to fill school board vacancies if the board does not act within 30 days of a resignation. Weldon brings to three the number of board vacancies Ganim has filled the past four months.
The board has met infrequently in special meetings following the call by Chairman Dennis Bradley to boycott regularly scheduled sessions until the resignation of Maria Pereira who Bradley claims is disruptive to school board progress. Pereira is not resigning. She has called on Bradley to resign. As a candidate in 2013 Weldon emphasized civility on the school board, which hasn't always been in large demand. From 2013:
"We teach it to our kids from an early age. We teach them to play nicely with others. We teach them to not call each other names and to not interrupt when someone is speaking. As it's currently comprised, Bridgeport's Board of Education is completely lacking in civility. Name-calling, yelling at each other, interrupting each other and, at times, even being racist toward one another. What sort of example is that for the youth in our school system?"