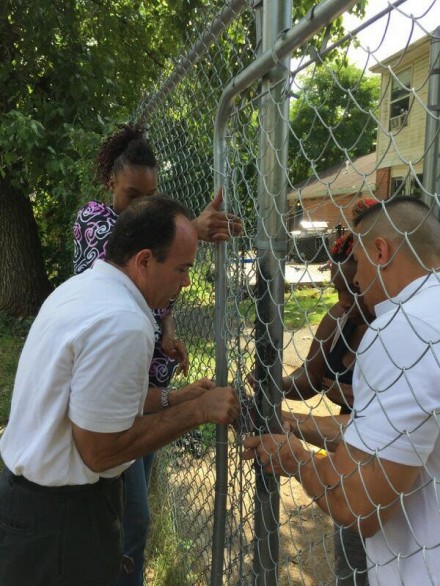 Mayor Joe Ganim on Thursday returned to Trumbull Gardens that was a flashpoint of violence in 2015 that he leveraged into a second-chance movement of police presence that returned him to office. As a candidate three years ago Ganim patched a fence near the housing project in a showy appeal to residents it's possible to repel perpetrators, real or imagined, something that won him unorthodox goodwill. Now as a candidate for governor, the mayor seeks petition signatures to forge an August primary against Democratic-Ned Lamont. CT Post reporter Brain Lockhart provides this account of his standing in an area that backed him heavily three years ago.

Ganim campaigned heavily in that section of the city when, in 2015, he successfully asked voters to forgive the corruption conviction that toppled his first administration and return him to City Hall.

And now the second chance mayor, who is running for governor, is again turning to Trumbull Gardens and other inner-city neighborhoods in Hartford, New Haven and elsewhere to further his political ambitions. He has been asking urban residents to sign petitions to force a summer primary with Democratic nominee Ned Lamont of Greenwich.

… Since Ganim gathered signatures at Trumbull Gardens over the weekend, Thursday's stop was, technically, all city business. But the lines between a mayor's job and a gubernatorial campaign blur when the first can maybe result in some votes for the second.
Full story here.