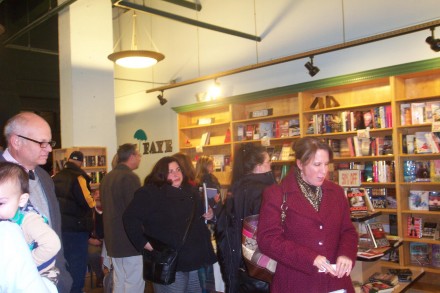 Thanks to everyone who attended my OIB book signing at Rainy Faye Bookstore Thursday night. Lots of regular OIB friends in attendance.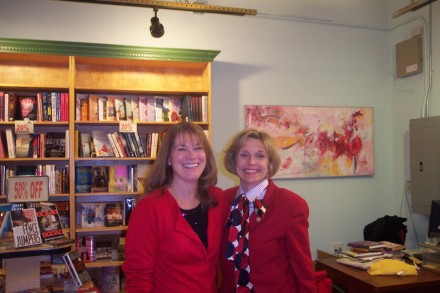 Sly Salcedo showed up with young Leo, as well as Bruce Hubler, Phil Kuchma, Local Eyes, Big John Gilmore, Denis O'Malley, Tom Kelly, lawyers Steve Stafstrom, Alex Hernandez, Alan Neigher, marketing mavens Caryn Kaufman, Rebekah Harriman, Frank Borres, and John Marshall Lee, Marilyn Moore, State Senator Ed Gomes, Mary Witkowski, Charles Walsh, and a bunch of city employees and even friends from the CT Post Keila Torres, Michael Daly and John Burgeson, and a bunch more. Thanks to host Georgia Day and her courage to run an independent bookstore downtown. Support local this holiday season (and all seasons).
We finished the night with some grape and steak at Joseph's Steakhouse where manager Michael Musto, brother of State Senator Anthony Musto, served up some sizzling protein.
What, you thought we were done with parties? No way. The annual OIB holiday party takes place Wednesday December 15, 5 p.m. at Tiago's on State Street across from McLevy Green. First cocktail on OIB plus lots of neat eats. Join us for holiday cheer.