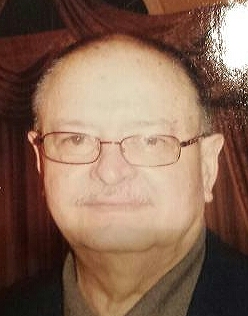 Hector Diaz Sr. had an easy authority about him. When you talk about decency, a quiet leader, he's at the top of the list of distinguished city officials. Hector served as town clerk from 1983 to 2007 (when he retired) with a break from 1989-91. He passed away over the weekend in Florida.

Hector and his wife Vicki were stalwarts of East Side politics. They knew their turf, and they were respected, even among politicians who didn't always agree with them. Hector was elected town clerk in 1983 during a historic municipal election that produced a 70 percent turnout. Yes, that's not a typo … 70 percent. That year Republican Mayor Lenny Paoletta sought reelection for another two-year term, challenged by Democrat Charlie Tisdale, the first African American to be nominated by a major party in the city. Hector ran on his line as town clerk.
Adding zest to the political arena, John Mandanici, a Democrat whom Paoletta defeated in 1981 by 64 votes for the mayoralty, ran a credible independent mayoral candidacy on the Taxpayers Party line. Paoletta was reelected with Tisdale finishing a close second.
Hector Diaz was proud of his Puerto Rican heritage as well as modernizing the Town Clerk's Office with the coming of the computer age. He was always open and accessible to city reporters and a reliable presence for an elected position technically a part-time city function. He had a way of staying above the partisan fray during an era when city Republicans were a relevant force in city politics. Back then, like now, absentee ballots played a major part of city elections. The Town Clerk's Office holds the statutory responsibility to process them. He prided himself in making sure the ballots were processed in a timely manner even when his staff was overloaded with requests courtesy of various political organizations.
Once I asked him, how do we know when absentee ballots don't unfairly alter an election? Historically, he said, absentee ballots generally reflect the results of the machines. If not, he added, then you know something else is in play.
His son Hector served the city in the State House and is still active in politics as a candidate for town committee in the 130th District in next Tuesday's Democratic Town Committee primaries.
Services, according to Diaz Jr.: "The Funeral is set for Tuesday March 4th, 5 to 9pm Gonzalez Funeral Home, 7209 Dale Mabry Hwy, Tampa, Fla. 33607. The next day the body will be flown to Puerto Rico for a viewing and burial."
Statement from Mayor Bill Finch:
"Hector Diaz was a gentleman and a leader who admirably served the people of Bridgeport for more than two decades. Hector will be remembered for his passion and integrity. I send my heartfelt condolences to the Diaz family during this difficult time."
Statement from Town Clerk Alma Maya:
"I treated Vickie and Hector as elders in my community (that's what my Mom and Dad taught me). They were leaders and opened doors for all of us, in their own way. They each left their "granito de arena" here in BPT for our community. I feel for Hector JR. It's tough losing a parent."