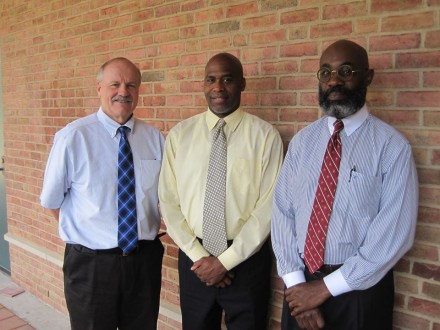 The resignation of Dave Hennessey from the Board of Education has triggered a controversy about the political affiliation of his replacement. Elected as a Democrat in 2013, Hennessey switched his party affiliation in January to Republican. Lawyers advising the BOE say his replacement must be a Republican. Board members are in the process of selecting a replacement. A number of political activists including former City Councilman Joel "Speedy" Gonzalez are taking shots at Hennessey's party switch. Gonzalez says he's submitting his resume to the school board as a Democrat even though it will not be considered. Commentary from Gonzalez follows.

The sudden resignation of Bridgeport Board of Education member Dave Hennessey makes me angry. Before the summer of 2013, as a parent of two Bridgeport School District students (girls) with autism and discussing my desire to run for a seat on the Bridgeport Board of Education with my wife, I waited for the red light to change to green upon getting her blessings. I knew that to seek the Bridgeport DTC support would be a waste of time and petitioning my way on to the ballot was a must. I also knew there were going to be some unexpected turns of events and other challengers would rise up to the occasion.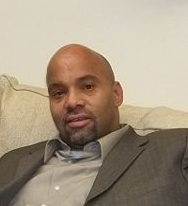 Bill Finch picking the DTC slate was a no-brainer. I submitted the petition paperwork after the Bill Finch slate was nominated and the BEA/Working Family slate were selected. The only Hispanic candidate was Rev. Simon Castillo who had made it clear he was a Bill Finch puppet. The challenger slate had one white, Hennessey and two blacks, Howard Gardner and Andre Baker, and none of them spoke Spanish.

I found out Charlie Coviello was managing the petition drive for the challenger slate and I met with him to discuss my concerns and get answers to my questions. The explanation was lame to say the least and I raised the potential consequences in the event of a seven candidate primary. They wanted me to help them, but they didn't want to help me circulate my petition. I then met Howard Gardner and found him to be a very likable, sincere, and smart man. I advised him to gather signatures in heavy populated sections in order to speed up the process. I suggested the P.T. Barnum Housing facility and we circulated our petitions there together.

My ability to speak Spanish proved worthy. I eventually stopped circulating my petition and just helped Gardner. I took one for the team that failed to even consider anyone of my race (Hispanic). I soon noticed the other candidates on the slate like Dave Hennessey weren't helping Gardner in P.T. and folks there didn't know Hennessey. I called Hennessey and he stated his African American goddaughter lived in P.T. and he gave me her cell number and address for me to find her and tell her to call him. I found her and she didn't do much for him.

Gardner and I got Hennessey to agree to gather signatures in P.T. The day he was supposed to meet us there, he didn't show up and after contacting him on the phone he and I met. Dave Hennessey was driving a black older model SUV and he was kind of hesitant to get moving and when I asked if there was a problem, he said he didn't want to park his vehicle in P.T. for fear it would get broken into. I told him to park his vehicle at the Stop & Shop and we'd drive to P.T. in my vehicle.

Throughout the petitioning process and the 2013 BOE primary, Hennessey proudly bragged about coaching little league baseball for over 25 years and being a retired teacher. He proclaimed he was running "for the children." He managed to get selected by his peers for BOE President. Last week, out of left field, news breaks of Dave Hennessey walking away from a commitment he made to 22,000 Bridgeport school district students and their parents, countless political activists, Bridgeport Democratic Party members and financial supporters like ME with NO explanation.

This matter to me is totally NOT acceptable. Real teachers, coaches, and especially Bridgeport BOE elected members must NEVER resign in such a selfish and disrespectful fashion. There is no doubt the INTENT of the majority of voters in the 2013 BOE primary and election was and still is: To elect a Democratic Party Majority of six (6) and a Minority Party Representation of three (3). The cowardly departure of Dave Hennessey is definitely not one the "unexpected turns of events" of which I expected early in 2013.