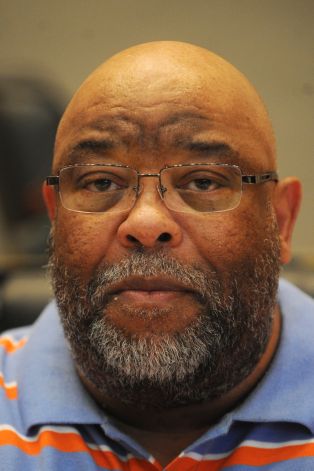 Former City Councilman Warren Blunt, the jovial big man who cast a big political presence in the North End 135th District, passed away on Friday. He was a long-time employee of the city Health Department.

"He was a warrior," said former State Senator Ernie Newton who visited with Blunt at his Health Department office the other day.
Blunt, who battled health issues in recent years, was a likable establishment Democrat who served for many years as leader of the African American-strong 135th District. He was a key political operative in his neighborhood, a gentle giant respected in all corridors of the city.
"Warren was an absolute pillar of the community who was devoted to the well-being of Bridgeport for almost his entire adult life," said Mayor Joe Ganim. "He was a city employee for decades, dedicated to improving health conditions and outcomes in Bridgeport. Warren was also a political leader in his North End district and touched the lives of many people in the entire city. He will be sorely missed, and we all mourn his passing."
City Council President Tom McCarthy issued this statement:
"What I remember most about his contribution on the council was his determination to pass the curfew ordinance. The ordinance was misunderstood by many but it really was a bringing together of city government, the police department and social service agencies to make sure that the neediest kids in Bridgeport had access to services. It was extremely successful in providing a layer of protection and a path to safety for many kids of the city … I'm proud to have been on the council with Warren but more importantly I'm proud that he was my friend."