A neighborhood stepchild is receiving the attention it richly deserves–a new library, construction underway for a pharmacy, health clinic, jazz-themed restaurant and grocery store in a food desert–including an examination to transform major corridors into two-way streets to aid commerce and traffic flow.
Bridgeport's East End is showing signs of progress led by local developer Anthony Stewart's Honey Local Square project along Stratford Avenue. Robert Christoph Jr. who helms Steelpointe Harbor that features a full-service marina, restaurant and Bass Prop Shops is also a financial stakeholder in the East End renewal.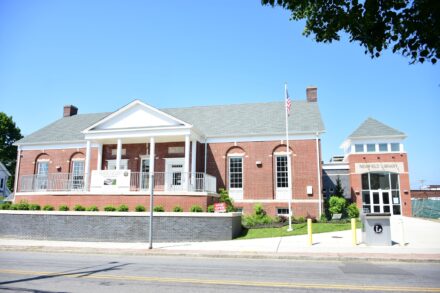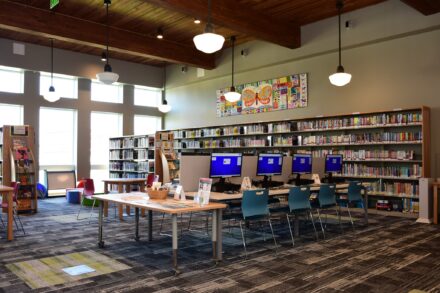 Inside Newfield Library
The Connecticut Metropolitan Council of Governments has partnered with the city and Connecticut Department of Transportation to focus on solutions to address travel along Stratford Avenue and Connecticut Avenue. The project is called East End Streets
The Connecticut Avenue & Stratford Avenue corridors serve local traffic as well as traffic passing through adjacent towns and communities. Building upon the plans for Bridgeport's waterfront, recreational centers, employment centers, and new housing and development projects will likely spark opportunities for economic vitality and increase travel demand in the East End. Therefore, the need to address traffic flow, pedestrian and bicycle safety, transit options, parking, and development opportunities will become vital to ensuring that the multi-modal transportation needs of the community are being met.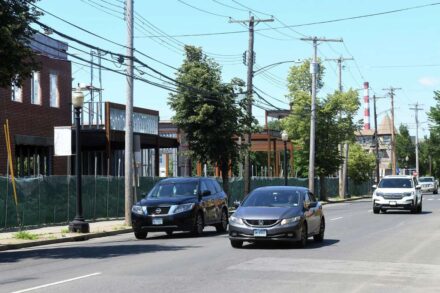 "The East End is on the move of building back up, so we're gonna need the traffic flow to come through," said Keith Williams, head of the East End Revitalization Zone community organization. "It's one of the priorities that needs to happen."
More on the East End Streets project here.