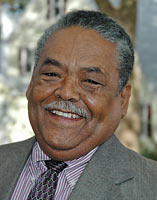 State Senator Ed Gomes shares his signature passion and bluntness responding to five questions posed by OIB readers. Locked in a tough Aug. 14 Democratic primary battle with Ernie Newton and State Rep. Andres Ayala, Gomes turns up the heat on his opponents, disses the "power grab" of a proposed mayoral-appointed school board, defends his turf in bringing home state funds to Bridgeport and Stratford and declares he's a work horse, no show horse, and not "the old and feeble man that my opponents are trying to paint me to be." The Q&A:
Q. You have served almost seven years in the State Senate. Your two opponents say they can do a better job. Why are they wrong?

A. During the seven years I have been in the Senate, I have striven to re-establish faith in this seat and Bridgeport politics in general. I have conducted the people's business with integrity, honesty and respect for my constituents and fellow office holders in Bridgeport, Stratford and at the State Capitol. And this has been acknowledged by members of both parties in the Senate.
My ethical straightforward behavior has given me the ability to gain the trust of my fellow legislators. My word is my bond and though not a show horse I am known for working hard in committee with members of both parties to craft good legislation. Much of the work I have done has been introduced as "Committee Bills." From The Labor Committee where I am vice-chair, The Housing Committee, where I am chair, Appropriations, where I am chair of two sub-committees Contracts and "Government A" and the Judiciary committee I am known as one of the hardest-working members of the senate! By using my leadership position as Assistant Majority Leader, I have also been able to insert line items for Bonds and in the budget. I have delivered for Stratford and Bridgeport.
Much has been made of my illness last year and my ability to serve, my opponents claim that I am to old or too sick to serve the residents of Bridgeport and Stratford; well let me lay out the facts: I did have a heart attack in September and fully recovered over the fall and early winter; I have a clean bill of health from my doctors. This all happened when the legislature was out of session. The Legislative session started again in February and I have not missed one Senate session or committee meeting and to my knowledge only missed one committee vote this year. This is not the record of the old and feeble man my opponents are trying to paint me to be. I can assure the voters I am the same aggressive and vibrant fighter for the people I have always been. Something my opponents can't say. My lifetime voting and attendance record is in the top 10% and much better than both of theirs!
One of my opponents disgraced this office and this city and now asks to be returned to "his old seat" to that I say forgiveness yes, redemption yes, but reward–never.
The other likes to claim credit for everything the entire delegation has done at the State Capitol; he has turned into a show horse not a work horse. Do not get me wrong, he is a good legislator, but overstates his personal accomplishments.
I am a full-time Senator and go to work every day for the people of Bridgeport and Stratford. They are my one and only concern!
Q. The Charter Revision Commission has formulated a question that will appear on the November ballot asking city voters to approve a mayoral appointed Board of education. As an educator, do you support an elected BOE or one appointed by the Mayor?
A. I am to the core of my being opposed to a Board of Education appointed by the Mayor (this mayor or for that matter any other mayor). My whole life has been dedicated to the empowerment of people, on the job, in the neighborhoods and in government, anything that takes power away from the parents, citizens and taxpayers to decide the fate of our public schools and puts it in the politicians at city hall removes public accountability. The so called "Education Reformers" who want to take over our schools and turn them into profit centers are just dying to get their hands on the Bridgeport Board of Ed. They don't believe in parent participation, vilify our dedicated teachers and claim all the reforms come from so-called leaders like Michelle Rhee who have never spent a year in a classroom. I opposed their reforms in Hartford and I oppose their power grab here in Bridgeport!
Unlike my opponents who don't want to ruffle feathers and regardless of the outcome of the primary I will be working hard to defeat the Charter Revision.
Q. What specific pieces of legislation were authored or co-authored by you that became law that directly helped Bridgeport?
A. I have worked to bring home millions of dollars of bonding and grant money for the city. Housatonic Community College building renovation–$4,669,770, an early childhood per-school grant called "Total Learning" for $900,00 awarded in this years state budget to ABCD and coming on line in September, and as Co-Chair of the Housing subcommittee I was one of the principle architects of this year's Urban Revitalization Pilot Program, these are just are three examples of what I have delivered to Bridgeport and Stratford!
Q. What is the most important issue in Bridgeport that needs fixing?
A.  There is not one issue that tops the many challenges that face our city, but in this economy, the need for good jobs and employment, an educated and skilled workforce and good affordable housing would go a long way to move the city forward and cut the crime rate as well.
To that end, I have worked as the Vice-chair of the Labor Committee with Leadership to craft the Senate Jobs Bill that was passes and signed into law after the special session. This bill had several components, to foster grants to help small business hireing, the "Step Up" program aimed at returning veterans, money for trade schools and Technical Colleges to train a highly skilled workforce are just a few of the things we have done. On the housing subcommittee we have invested in public housing rehab, and new programs in home ownership and mortgage refinance are starting a dent in the housing problem.
Meaningful education reform, that will end teach to the test, attempts to privatize our schools, cherry pick winners and losers with charter schools and the other phony reforms that take power away from parents, vilify teachers and take away our elected Board of Ed, but real reform per-school learning, year 'round learning opportunities after school and latchkey programs with remedial tutoring for children falling behind. And programs that involve the parents and the whole community with our children's education. I have always believed the best government was one that fostered an educated workforce, good housing and high skill, high wage jobs; these are things we seemed to have forgotten how to deliver on in Bridgeport!
Q. What can you do on a legislative level to attract private-sector investment, jobs and building Bridgeport's tax base?
A. We worked hard to pass a comprehensive Jobs Bill that incorporated many ideas this year. Some I already mentioned; another is a program like the governor's "First Five" program in the Jobs bill. It is a good example; this gives state tax breaks to the first five employers who commit to 200 new hires. Bass Pro Shops at Steel Point looks like they will be the a recipient of this break. Training and hiring incentives are good way to bring good jobs back to Bridgeport and Stratford.