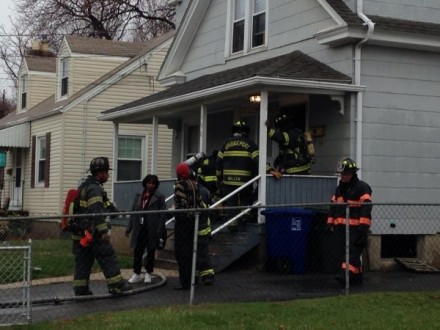 From Frank Juliano, CT Post:
Former state Sen. Ernie Newtown, twice convicted and facing prison once again, called 911 and fled his Read Street house Friday morning, when he saw smoke coming from the basement.
"I was in the house by myself, but thankfully I was here or it would have burned to the ground," Newton said. "It's pretty bad in there," he said, waving his arm toward the open front door, which firefighters were venting with large fans.

Lt. Albert Cruz said the point of origin was in the basement. "The damage is minor, but we don't know the cause yet." Cruz said a city fire marshal would be coming to the scene shortly.
Full story here.
Statement from Newton about CT Post coverage:
Frank, I'm very disappointed in your article. This was about a house fire not about my criminal past. It should have been we are glad the Newton family is ok and what can we do to help them. It's so sad that your newspaper only cares about a person's troubles."