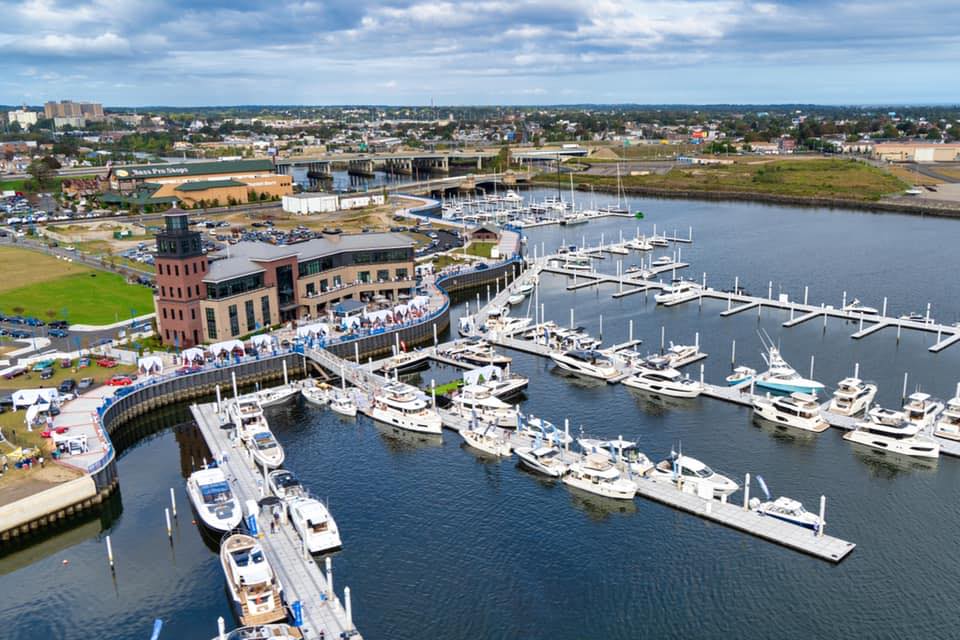 For food, drink and a close-up view of multi-million dollar yachts it's hard to beat the upcoming boat show at Steelpointe Harbor. Sign up to attend for free. Additional info via news release:
The 4th Annual Steelpointe Yacht & Charter Show will kick off Friday, June 17th. The event is the Northeast's premier showcase for yachting excellence, rare and vintage cars, private aviation, and more. The show opens to the public at noon on Friday and runs through Sunday at 5 pm. No tickets are sold for the event; tickets are distributed at no cost by invitation only. If interested in attending, please log onto Steelpointe Yacht and Charter Show's website located at steelpointeboatshows.com to register and receive more information.

The show takes place at Steelpointe Harbor, a new full-service marina destination featuring a new 200+ slip, master-crafted marina and entertainment destination and located on the Steelpointe Peninsula at 10 East Main Street in Bridgeport, CT.

The 4th Annual show will feature country music's hottest new star, Ciara Rae, DJ Joachim Garraud, and newly released electric vehicles and boats from BMW, X-Shore, and Flux Marine.

New sponsors include Draft Kings, Avelo Airlines, Kimberly Pucci Designs, and Legacy International. Local businesses featured at the show will include Showpiece Shows, Boca Oyster Bar, Black Horse Garage, Rover Trophy (founded by Monster.com creator Jeff Taylor), Three Wing Aviation, Bridgeport Boatworks, Compass Realty, Two Roads Brewery, Oris Watches, Legends Cigars, Andare Car Club, ACBI (Insurance), Fly the Whale, Osprey Funds, Salt n Rays, AAG (Helicopter), and Sacred Heart University. Perhaps most notably, the show will debut its first annual Regatta with numerous America's Cup sailboats in competition.

Art galleries will feature local artists from Bridgeport and the region. In addition, an online auction to benefit local charities such as Optimus Healthcare, Caribe Youth Leaders, Bridgeport Neighborhood Trust, the End End NRZ Market & Café, Beardsley Zoo, and the Connecticut NAACP is already underway and there will also be a live charity auction.