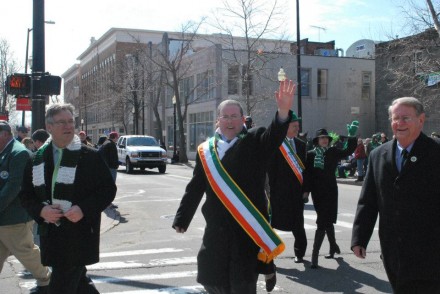 What began in 1983 under Italian-American Mayor Lenny Paoletta has flourished into a rite of passage for city supporters, an event to plan an entire day of good cheer, camaraderie, rumor mongering and a libation or two or three (call Uber please.) Bridgeport's St. Patrick's Day Parade commences at noon Friday. Marchers will start at Harbor Yard, continue north on Broad Street, east to Fairfield Avenue, then south on Main Street returning to Harbor Yard.

Friday's forecast calls for sun in the low 40s. What's your favorite spot? For some it's Broad and Fairfield, others enjoy McLevy Green. For the sanctuary of indoors, it's a window seat in Ralph & Rich's on Main Street. Get there early, the bar is generally jammed. Parking Downtown is free for the day.
Nothing like ribbing your favorite pol navigating the parade route. City Council President Tom McCarthy, who gives as good as he takes, is the grand marshal. Being the son of a master butcher comes in handy.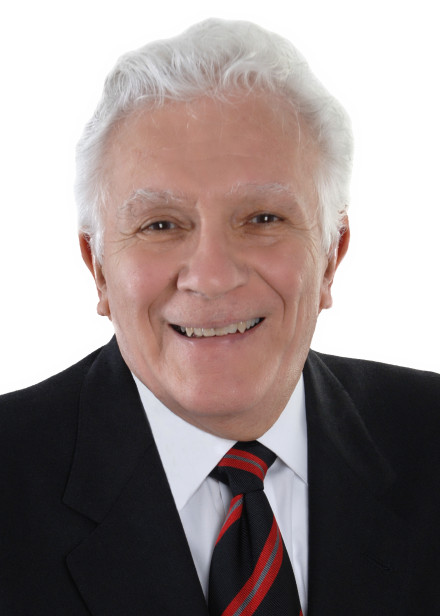 See parade history here.
8:00 a.m. Mass at Saint Augustine Cathedral
9:15 a.m. Flag raising at City Hall
10:00 a.m. Grand Marshal's Breakfast, Grand Ballroom, Bridgeport Holiday Inn
12:00 p.m. Parade Kick-off with 2017 Grand Marshal, Thomas McCarthy
1:30 p.m. Post Parade Luncheon and Awards Ceremony, Grand Ballroom, Bridgeport Holiday Inn