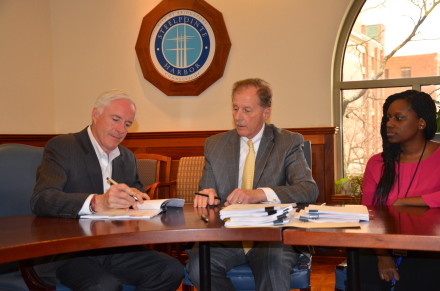 UPDATE: Mayor Bill Finch has signed the property transfer documents over to the RCI Group, developer of Steelpointe Harbor, that now controls 12 acres on Stratford Avenue slated for construction of the Bass Pro Shops and other potential retail establishments. In return the city has received a $1,222,400 payment from the developer, according to mayoral spokesman Brett Broesder. The development to revitalize the East Side and East End neighborhoods was first proposed about 30 years ago.

The land disposition agreement between the city and RCI Group calls for payments to be made to the city based on performance measures.
"The development of Steelpointe Harbor is a game-changer for Bridgeport," said Mayor Finch in a prepared statement. "Folks in the Park City have been waiting for this development for a long time, and it's finally happening. This is a major step toward ensuring the construction of Bass Pro and other retail space, making this the biggest economic development project in the Park City since the industrial revolution."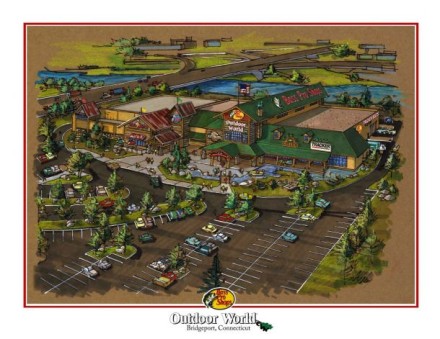 "This is a great day for the Steelpointe Harbor," said Bob Christoph, founder of RCI Group, which is overseeing the development project. "We couldn't be more excited to move forward and continue working to get Bass Pro Shops and other retailers up and running."
Bass Pro Shops will be the first anchor commercial tenant as part of the decades-long Steel Point redevelopment area on the East End just across from Downtown. The mega outdoor retailer's Bridgeport store will be approximately 150,000 square feet. Finch says Bass Pro is expected to start construction this summer for a scheduled opening in the fall of 2015.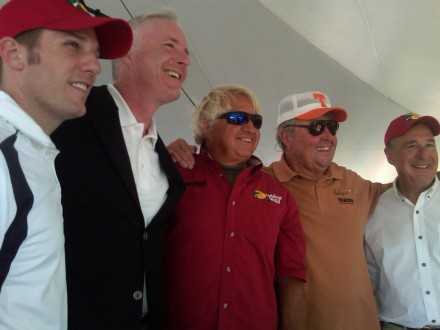 "This is a very exciting step forward on a project that will bring hundreds of jobs to Bridgeport residents, and additional economic opportunities for our city," said City Council members Milta Feliciano and Lydia Martinez, both of whom represent the 137th District where the development is located. "Bringing Bass Pro Shops to our city is certain to attract millions of visitors from throughout the region to Bridgeport."
Steelepointe Harbor, if the 10-year buildout is completed, will include nearly three million square feet of retail, office, restaurants, hotel and residential spaces including approximately 1,400 apartments and condominiums. Former Republican Mayor Lenny Paoletta first proposed the redevelopment area about 30 years ago.
The "Steel Point" name comes from the Bridgeport Steel Works that was located at the site.
The state has authorized the issuance of $22 million of tax increment bonds by Connecticut Innovations Incorporated, a development arm of the state, in support of the construction of a Bass Pro Shops retail facility and related improvements at Steel Point. The total project cost is estimated at $68.5 million–$22 million financed from the proposed sales tax TIF and $9 million for grant-in-aid funding to finance construction and infrastructure improvements that are underway.