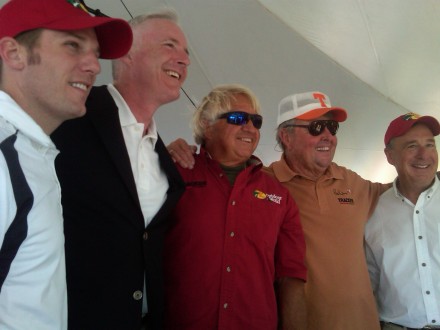 Can you believe it? Bill Finch has been mayor of the state's most populous city for five years. He won a close Democratic primary over Chris Caruso in September 2007 then easily won the general election in November 2007. He was tested again in a primary in 2011 by University of Bridgeport Vice President Mary-Jane Foster before winning the general election. Assuming he fills out the final three years of his second four-year term he'll be among the longest-serving mayors in history with only Socialist Jasper McLevy, Democrat Joe Ganim and Republican Clifford Wilson serving longer. Democrat Samuel Tedesco served eight years. A review of five key areas of government for Finch:

Education: No mayor in the history of the city has used the force of his will to try to overhaul public schools, culminated by voters rejecting Finch's ballot initiative to appoint members to the Board of Education. During Finch's first three years in office city schools did not take a high public profile under the mayor's mantra, "Together we are making Bridgeport the cleanest, greenest, safest most affordable city, with schools and neighborhoods that improve each year."
Finch generally flat-funded schools to avoid additional tax increases. While Finch created the public impression that schools were improving–one day, without public warning, he declared with the backing of the Board of Education that the school system was broke, dysfunctional and required a state takeover. Quietly, behind the scenes, following the election of Dannel Malloy as governor city officials had begun a dialog with the state executive branch and state education officials for state control. In July of 2011 the elected Board of Education voted to dissolve itself paving the way for a state-appointed school district. The move was challenged in court and the Connecticut Supreme Court reversed state control and ordered a special election for four open school board seats last September. Three members of the state appointed board, Hernan Illingworth, Ken Moales and Jacqui Kelleher, won seats on the Democratic line while John Bagley, former star in the NBA, won a seat on the Connecticut Working Families Party line.
Education turnaround specialist Paul Vallas, who supervised schools in Chicago, Philadelphia and New Orleans, was brought in to modernize the system, shake up administrators, close a budget deficit, implement a school safety plan, build a long range plan and institutionalize initiatives for his expected replacement in the summer of 2013.
Finch had put his prestige on the line with voters in his appeal to appoint members he claimed would take the politics out of the election process and create more accountability. Critics, turning the ballot question into a voting-rights issue, also maintained Finch simply wanted control of the largest chunk of the city budget including contracts and jobs. A majority of voters, following record-breaking ballot initiative expenditures, concluded a preference to continue electing the school board. Losing the ballot initiative was a major disappointment for the mayor, but he vows his school reform effort will continue that includes improving test scores and construction of new schools.
Also on the education front what has not been a priority for Finch is embracing the University of Bridgeport that has a powerful economic impact on the city. A former employee of the university, Finch's jaded view of the Unification Church that financially bailed out the university 20 years ago continues his myopia instead of utilizing the rejuvenated university for the betterment of the community.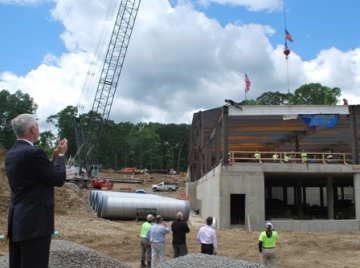 Taxes: The city's tax rate has been a mixed bag for Finch. He raised taxes his first year as mayor then generally held the line on taxes the next three years. He raised taxes for the budget year that began July 1, the first year of his second four-year term. The city remains bunched with several other cities in the state with the highest tax rate in Connecticut. The mayor maintains, however, city residents receive strong services for their buck with full police, fire, emergency services, public works and parks.
Finch continues to speak often about a land-poor city of about 16 square miles and the state's need to fully fund the PILOT (payment in lieu of taxes) Program of tax-exempt institutions such as hospitals and colleges that would add an estimated $5 million more in revenue, something he also failed to achieve when he served for seven years in the State Senate.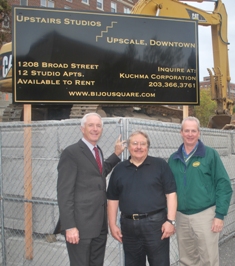 Economic Development: Finch's tangible development successes generally comes down to two words: Phil Kuchma. The developer of Bijou Square began cleaning up a couple of Downtown city blocks under the administration of John Fabrizi that continued and expanded on Finch's watch. Kuchma's development in the face of a difficult economy includes much-need downtown housing, shops, restaurants and renovation of one of the oldest movie houses in the country, the jewel Bijou Theatre. Kuchma recently launched a new phase of Downtown development in a transaction that includes former city-owned buildings he'll convert into additional housing, a new senior center, restaurants and retail across from City Hall.
The city has a growing base of young professionals gravitating Downtown for its attractive rental prices and transportation center, as well as an emerging arts community to complement several nearby entertainment destinations such as the Webster Bank Arena, Downtown Cabaret Theatre, Bijou Theatre and Klein Memorial.
When Finch took office in late 2007 he inherited Fabrizi's economic development chief Nancy Hadley, a seasoned urban development official who also served as a state commissioner under Governor Lowell Weicker. Hadley was popular in the city's business community and had achieved successes in positioning the city for new Downtown housing and creating the city's master plan for development. Fabrizi had told Hadley, who has a habit of speaking her mind, to concern herself with development, I'll worry about the politics of development. Finch cited, in letting Hadley go, she didn't have the political skills needed for the job, but ironically brought in Donald Eversley who also had no political skills for the job and also had difficulty staying awake at public meetings.
Eversley managed to last for about four years until mayoral aides and business officials prevailed upon Finch that a change had to be made. Finch allowed Eversley to save face by refunding a position Finch occupied before he became mayor, director of the quasi-public Bridgeport Economic Development Corporation under the umbrella of the city's business arm, the Bridgeport Regional Business Council.
In the summer of 2012 Finch replaced Eversley with David Kooris, experienced in regional planning development. He, too, is not a product of the city's political system. Kooris appears to be well liked by business interests and tasked with the job of moving the needle, along with Chief of Staff Adam Wood, on the Steel Point redevelopment area on the East Side. In the summer of 2012 the city ballyhooed mega outdoor retailer Bass Pro Shops as a prospective tenant under Steel Point development leader Bridgeport Landing. No word on how close the city, state, developer and tenant are to inking a deal.
If Steel Point becomes real, it transforms Finch's mayoralty. One of Finch's goals is a second city train station near the Steel Point area. The Bridgeport and Port Jefferson Steamboat Company is also making plans to relocate its terminal from Downtown to a new facility across the harbor in the East End.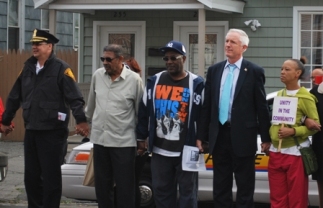 Public safety: City crime did not rear its ugly head during Finch's first term, irrespective of poor economic times that generally sees a spike. City crime did not evolve into a major issue in the 2011 mayoral election. This year, however, has been a different story, as Finch and his appointed Police Chief Joe Gaudett have been pressed into action to respond to an increase in violent crime. The city has responded with several meetings urging neighborhood cooperation, reaching out to state and federal officials for funding and additional law enforcement cooperation, as well as the passage by the City Council of a city curfew, with some exceptions, for youngsters under 18 years of age.
The curfew has its critics including the Connecticut ACLU as well as a number of city cops who maintain the curfew is forcing law enforcement to become babysitters, pulling them away from more pressing responsibilities.
The past two years has also pressed Finch, the police and fire departments into action responding to several weather-driven disasters such as a tornado that struck Downtown and East Side in the summer of 2010, as well as the recent hurricane Sandy that forced evacuation of low-lying areas and knocked out city power for several days forcing Finch to criticize the leadership response of the city's major power supplier United Illuminating.
Quality of Life: Bill Finch is a policy wonk and he can talk all day and all night about carbon footprints, energy districts, environmental technologies and advances. He is a green thumb, Bridgeport's resident Mr. Green Jeans, going back to his days studying Agricultural Economics at the University of Connecticut. A Finch priority is reclaiming the city's waterfront and the city has achieved some successes downtown and along Knowlton Street on the East Side with the creation of a waterfront park. Finch has also butted heads with his former South End roommate Bob Halstead over the handling of the city's Community Gardens Program.
What's the future for Finch who spent seven years in the State Senate prior to becoming mayor? He's still more the classic legislative mind cast into a chief executive role, but he is much more comfortable in his skin as mayor than in his early years. He likes the job. Politics is a strange business and things can change fast, but there is no constitutional office available to him in the 2014 gubernatorial cycle if he has any statewide ambition. So barring any major changes look for him to seek reelection for mayor in 2015.
Feel free to weigh in with your five-year report card.