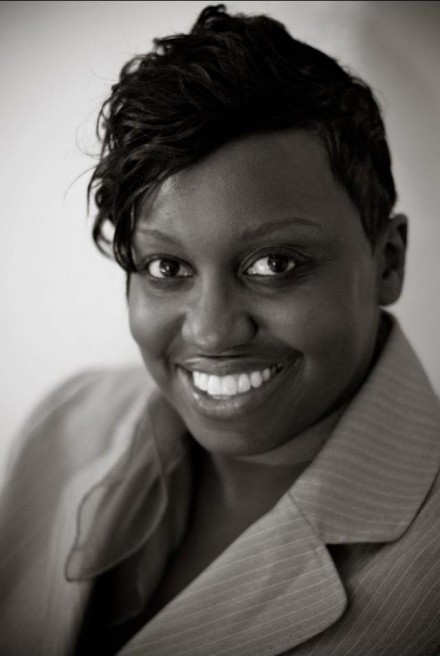 Mayor Bill Finch on Thursday announced the hiring of Molree Williams-Lendor as the new Deputy Chief Administrative Officer "responsible for supervising and managing the city attorney's office, among other duties." This is a fascinating $95,123 hire by Finch to supervise the office overseen by long-time City Attorney Mark Anastasi. How does Mark feel about someone looking over his shoulder? Why not just name her City Attorney? The short answer is the mayor likes Anastasi's loyalty, his handling of City Council and school board issues, but not his management of the office.

When it comes to mayors, Anastasi is a loyal soldier, but managing personnel that includes a dozen in-house lawyers, additional staff support and outside legal fees for hundreds of cases is not an associated strength. The mayor has taken some heat in the past year for some dubious decisions coming out of the City Attorney's Office including the legal handling involving the $500,000 airport land deal that Superior Court Judge Dale Radcliffe ruled city taxpayers were under no obligation to pay. Radcliffe also rebuked city lawyers' judgment in the case that led to the firing of Airport Manager John Ricci for not disclosing his relationship with developer Manny Moutinho who was paid to improve his own property. Ricci and his supporters say he was scapegoated by the city for decisions made by city lawyers. And the judge himself had indicated maybe the city fired the wrong guy.
This hiring could raise some questions, internally at least, about how this impacts Anastasi's City Charter-related duties. Anastasi, as city attorney, works at the pleasure of the mayor. But Mark being Mark he'll probably just say, good you manage the staff, I'll deal with the other stuff.
CT Post scribe Brian Lockhart first reported about this here.
News release from the mayor's office:
As the City of Bridgeport seeks out ways to be even more efficient while continuing to do right by taxpayers, Mayor Bill Finch is announcing that Molree Williams-Lendor–a seasoned attorney, manager, and Bridgeport resident–will serve as the new Deputy Chief Administrative Officer for Legal Services.

In this role, she will be responsible for supervising and managing the city attorney's office, among other duties.

"I couldn't be more thrilled to bring another top-talent onto our staff, in a role aimed at bolstering government efficiency," said Mayor Bill Finch. "We'll expect a lot out of Molree, but with her experience and top-notch credentials–in addition to being a Bridgeport resident–we know she's up to the challenge. I'm certain that she'll work hard to ensure we're doing right by taxpayers, and that she'll do her part every single day to make Bridgeport a better place to live, work, and raise a family."

In order fill a necessary position that is intended to help save taxpayers money, the hiring process consisted of a wide-ranging public, national search that netted more than 75 applicants. After a thorough vetting process, Molree Williams-Lendor was chosen.

Most recently, Molree Williams-Lendor served in the New York City Office of the General Counsel, managing both a large caseload and a team of personnel. Previously, she worked as an associate attorney for the firm Carmody & Torrance, as an attorney and paralegal for Koors & Jednak, and as a social worker and therapist for various organizations in New York. Her educational background includes a law degree from St. Johns University in New York, a masters degree in social work from Columbia University in New York, and a bachelors degree from Georgetown University in Washington, D.C.

"It's a great honor to be working for the City of Bridgeport and Mayor Finch," said Molree Williams-Lendor. "My experience as an attorney and manager–having a first-hand understanding of legal work from pre-trial to the courtroom, as well as a first-hand understanding of looking for efficiencies and cost-savings–should serve as an asset to the City of Bridgeport and its taxpayers. I look forward to working alongside the talented staff here, helping to make for a better Bridgeport."

Molree Williams-Lendor resides in Bridgeport's North End neighborhood. Her salary, commensurate with experience, is $95,123 annually.