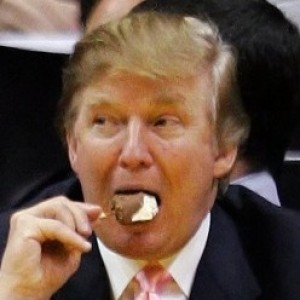 Come January 20–irrespective of the histrionics–Donald Trump will vacate the White House. He will not surrender. He will not concede. He will just declare dubiously that he was robbed–his level of pathology cannot see it any other way–and live to fight another day. A mesmerized core constituency will cheer him on.
That's why he will run again in 2024, barring of course, a major mental or health breakdown or multiple criminal investigations underway that lance his return, his pelt a huge prize.
This is a guy who didn't even think he'd win the presidency in 2016. I'm bored, let's build the brand bigger and take a few hostages along the way. The perfect storm hit in the GOP primaries more than a dozen white guys carving up the establishment vote, Trump piling up unconventional voters buoyed by his self-made mantra. What emerged was the worst case of Stockholm Syndrome this country has ever experienced.
The Republican Party is stuck with him, leaders too cowardly to take him on knowing he'll run primaries against our people, we need him to win those two Senate seats in Georgia, and how in the dickens can we prevent him from being the party nominee in four years. If you're a Republican, especially of modest measure, it's disquietly grotesque.
Trump's jointly an immovable object versus the irresistible force. In this case they blend together for a bending party apparatus smooching his butt. Let's just placate him for now and maybe he'll go away. Problem is if you're afraid of being trampled don't walk among the elephants. Trump enjoys an unconventional elephant following, low-information voters who embrace their Svengali's message.
(Full disclosure: I worked for Trump for four years in the mid-late 1990s. There are things you can do in business that cannot be converted to the presidency. He was used to being king, he embraces a dictator's touch. That will never change.)
In the next four years Trump will be like a little kid with matches and gasoline leveraging social media with influential codes–"stand back and stand down"–to his own personal militia at the ready. Michigan take back your state equals kidnap the governor. Dangerous, yes. Real, yes. Of course, he'll say the Democrats do it too, so I must.
He's tapped into a degree of if-he's-doing-it-we-can-do-it vehemence making public hatred safe, willing disciples starting with his two fire-breathing sons prepared to lead the minister's charge.
Before he leaves the White House he'll plant himself in Georgia fanning the furious flames of a rigged race. If the two Senate incumbents win, he'll take credit for saving the GOP majority, if they lose he'll blame the candidates and the Republican hierarchy. It's what he does.
He'll then set his sights on the mid terms. Who's with me? Who's not? If you're a Republican incumbent or would-be party nominee unwilling to suck up, you'll be primaried.
Then it's straight on to the presidential cycle which, in this day and age, is only two years away. What, he'll be 77 years old by then? Yup, but Joe Biden will be 78 next week. And who knows how long his health will hold out with Kamala Harris next in line.
So if you think the past four years have been a riotous time, the turd in the party punch bowl has already been dropped, especially if you're a moderate Republican with cup in hand.
Sip carefully.