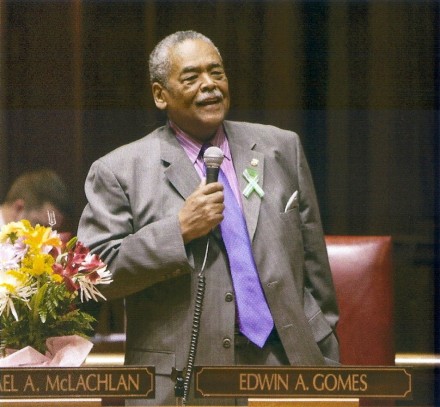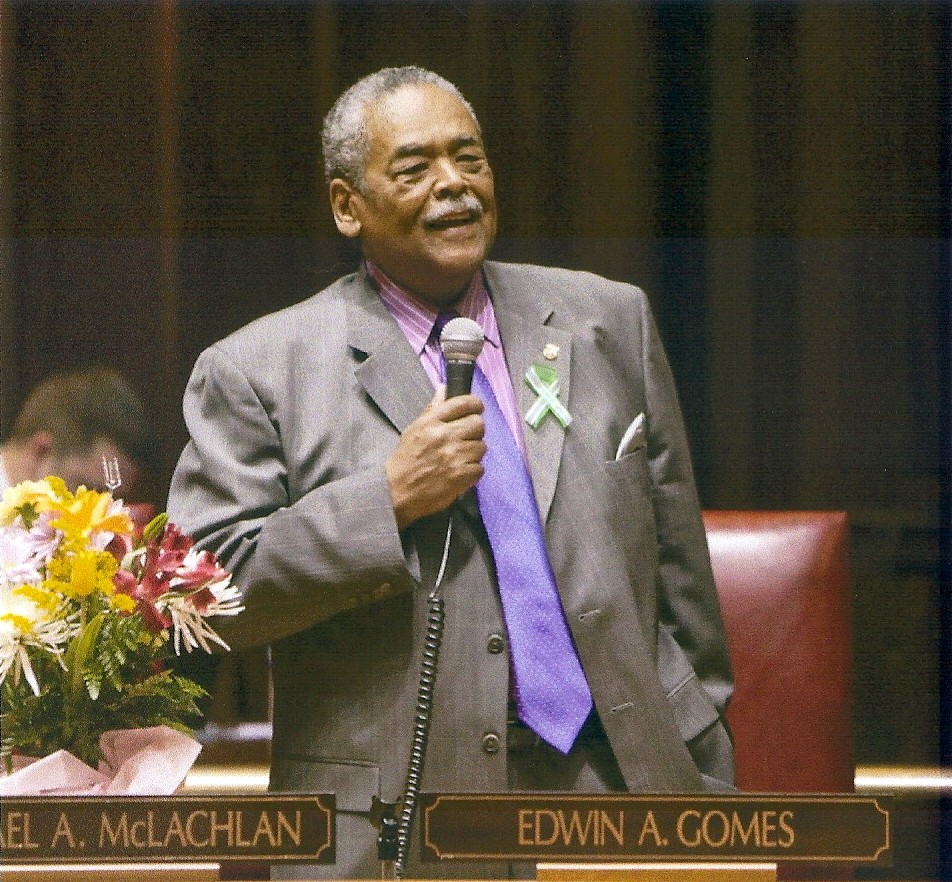 Sounding reinvigorated at a youthful 78 years young, Ed Gomes says he'll seek a return to the State Senate seat he occupied when a special election is called in January after incumbent Andres Ayala presumably accepts appointment by Governor Dan Malloy as commissioner of the state Department of Motor Vehicles.

Gomes lost a 2012 Democratic primary to Ayala in Connecticut's 23rd Senate District that covers about two-thirds of Bridgeport and a small piece of western Stratford.
Gomes has been making calls and meeting with a number of political operatives encouraging his candidacy.
Gomes says he's feeling fit following triple bypass surgery in 2011. "The only thing detrimental to my health is sitting around and doing nothing," says Gomes. "I'm feeling great and I'm ready to go."
The Connecticut General Assembly session is scheduled to begin January 7, the date Ayala would receive the oath of office for a second term. Instead, he's expected to accept the DMV appointment by Governor Malloy that will then trigger an official vacancy in his elected position and scheduling of a special election that presumably would take place sometime in late February.
Most political operatives view Gomes as a top-tier candidate in the special election, but a host of other potential candidates are working the political system. A retired union organizer, Gomes brings solid union support to the table that could matter in a low turnout.
A big question mark is whether Mayor Bill Finch's political operation will advance a candidate. The mayor and Gomes are not the best of buds. Is it better for the mayor's peeps to sit out the special election and let it play out as he enters 2015 seeking a third four-year term? Or do they have someone they could deliver–if not the endorsement–in a special election? Democratic and Republican delegates will endorse respective candidates for the special election. Challengers can petition onto the ballot.
The special election is a compressed six-week cycle in which candidates could participate in the state's labor-intensive public financing program of elections. Special elections come with several public financing tier levels based on small money donations and signatures secured by the candidates that trigger a corresponding public grant.
Gomes appears to have political strength in the Upper East Side, East End and the portion of the North End and West Side included in the senate district. What will East Side and South End political districts do as other candidates position for support?
Another Gomes, John, who owns the popular Red Rooster Deli and for a time was a Democratic mayoral candidate in 2011, tells OIB he's interested in the senate seat. John Gomes was part of a slate that lost a Democratic Town Committee primary in March to an East Side slate that included Chris Rosario who defeated incumbent Christina Ayala in a State House primary in August.
In November Marilyn Moore, Ed Gomes' former administrative aide, won the other State Senate seat representing Bridgeport.