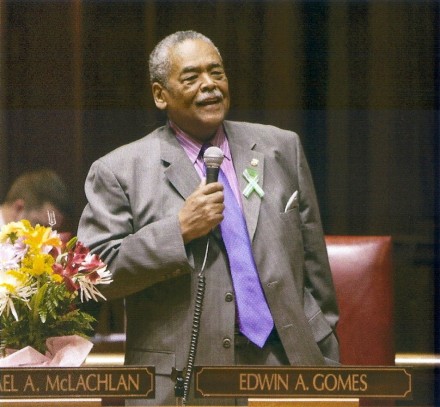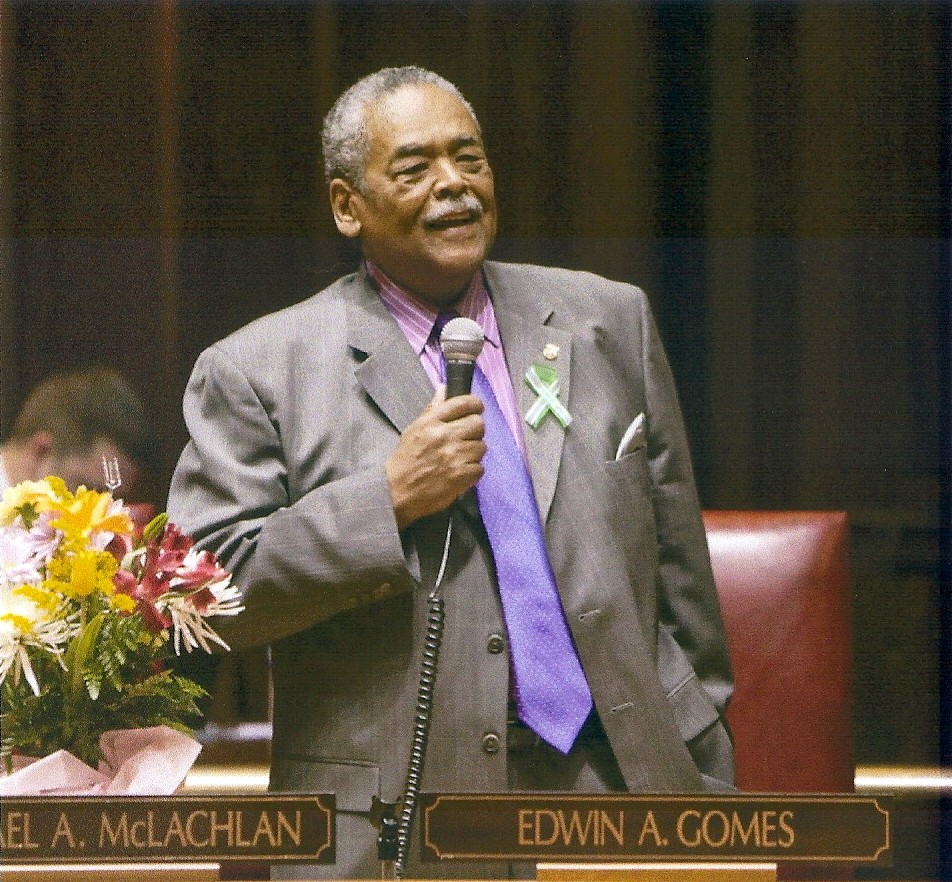 If Ed Gomes had shown as much passion for his reelection campaign last year as he did Tuesday night over the issue of legal fees for school chief Paul Vallas maybe he'd still be a state senator. Yes indeed, another night of love, peace and diplomacy as Gomes was escorted out of the Board of Education meeting, according to Linda Conner Lambeck's story in the CT Post:

At a meeting so contentious that a former state senator was escorted from the room by police, the city school board agreed Tuesday to pick up the tab for Paul Vallas' legal fees as his right to remain the district school superintendent is argued before the state Supreme Court.

The board also won't be shopping for a new schools superintendent just yet, as it failed on a 4-4 tie vote–with a ninth member absent–to start a search to find a new school leader.
See full story here.
Vallas by his contract with the Board of Education as well as state statute would have legal fees covered as a result of the lawsuit brought by retired Superior Court Judge Carmen Lopez, a city resident, that persuaded a state judge to rule Vallas lacks the proper legal certification to serve as a school chief. The decision is under appeal before the Connecticut Supreme Court. The city has hired appellate specialist Steven Ecker to represent Vallas. Ecker, according to the city, will cap his legal fees at $50,000.
Lopez, aligned with members of the Connecticut Working Families Party trying to win control of the school board, wrote recently in an editorial since her legal claim was made against Vallas as an individual, he should be responsible for his own legal fees. Lopez has deftly transitioned from the bench to counselor spin on behalf of Working Families. The fact is public employees are regularly named in lawsuits with legal fees covered by taxpayers. Would be happy to post a legal decision by Lopez from her days on the bench ordering a public employee sued in the performance of duty to cover legal fees.
Vallas would be covered, according to the city, under the following statute as a result of civil action:
Connecticut General Statutes > Title 10 > Chapter 170 > 10-235

(a) Each board of education shall protect and save harmless any member of such board or any teacher or other employee thereof or any member of its supervisory or administrative staff, and the State Board of Education, the Board of Regents for Higher Education, the board of trustees of each state institution and each state agency which employs any teacher, and the managing board of any public school, as defined in section 10-183b, including the governing council of any charter school, shall protect and save harmless any member of such boards, or any teacher or other employee thereof or any member of its supervisory or administrative staff employed by it, from financial loss and expense, including legal fees and costs, if any, arising out of any claim, demand, suit or judgment by reason of alleged negligence or other act resulting in accidental bodily injury to or death of any person, or in accidental damage to or destruction of property, within or without the school building, or any other acts, including but not limited to infringement of any person's civil rights, resulting in any injury, which acts are not wanton, reckless or malicious, provided such teacher, member or employee, at the time of the acts resulting in such injury, damage or destruction, was acting in the discharge of his or her duties or within the scope of employment or under the direction of such board of education, the Board of Regents for Higher Education, board of trustees, state agency, department or managing board; provided that the provisions of this section shall not limit or otherwise affect application of section 4-165 concerning immunity from personal liability.