Update, SuBy announces AG run: I'm starting to wonder if the Egyptian mummy from the Barnum Museum that director Kathy Maher is shipping to Quinnipiac for age testing is actually Democratic Town Chair Mario Testa eavesdropping on Q Poll callers. Mario, that you?
What a kooky week. Buried some pols, resurrected others. Does that mummy know poll results we don't?
Chris Dodd says no more. Attorney General Dick Blumenthal screams … I'm in. A hatchery of fresh political fish (or are they really old fish?) say hey, don't forget us, including former Republican Congressman Larry DeNardis who says he'll challenge Tom Foley and Michael Fedele for the GOP gubernatorial nomination. And now Secretary of the State Susan Bysiewicz, leading in gubernatorial polls, announced today she's switching gears to seek Dick's seat. Former State Senator and Dem party honcho George Jepsen wants to say something about that. Statement from George:
This week I will open my exploratory committee for the office of Connecticut Attorney General.

If I become Attorney General, I pledge to give my full time and commitment to the position. As part of this pledge, I will not run for any higher office while Attorney General in my first term. Specifically, I will not seek the 2012 US Senate seat or the 2014 Governor's seat. The next Attorney General needs the professionalism upheld by Richard Blumenthal and the office should avoid immediate conflicts involving electoral politics.

When Richard Blumenthal became Attorney General, he committed himself to the work at hand in his first term and I will give that same level of dedication.

We need an Attorney General who, like Richard Blumenthal, will be a constant beacon for legal leadership and ethics over many years, and not a person looking at this position as a short-term stepping stone. I would ask that other officials running for Attorney General match my pledge.
What's George getting at? SuBy has had her eye on AG for a long time, so maybe she slips into the AG job for a couple of years and then goes for Joe Lieberman's U.S. Senate seat? Now that would be fun. News release from SuBy:
Susan Bysiewicz Enters Race for Attorney General

Likely Front Runner Pledges to Continue Blumenthal Legacy in AG's Office

MIDDLETOWN, CT—Pledging to continue her fight for the people of Connecticut, Secretary of the State Susan Bysiewicz today announced her candidacy for the office of Attorney General.

"As we face our greatest challenges in more than a generation, Connecticut needs strong leadership from its Attorney General," said Bysiewicz. "It is with great hope for the future and a commitment to fighting for the people of Connecticut that I announce my candidacy for Attorney General."

As Secretary of the State since 1999, Bysiewicz has fought for Connecticut families, veterans, seniors, and consumers. Bysiewicz's record includes:

· Cracking down on Illegal Businesses: with Richard Blumenthal, spearheaded the effort to crack down on out-of-state businesses operating illegally in Connecticut, which hurts our economy, threatens legitimate small businesses, and costs us jobs.

· Preventing Identity Theft: safeguarded the privacy of Connecticut citizens by ensuring that confidential personal data within her agency is protected or altogether eliminated from the public domain. In particular, she won passage of a law to remove all social security numbers from voter registration rolls.

· Standing up for Victims Rights: in 2004, Bysiewicz created the "Safe at Home/Address Confidentiality" program, which protects victims of domestic violence and sexual assault by keeping their addresses confidential.

· Honoring Veterans: fought the Bush Administration's efforts to curtail voter registration at Veterans Administration (VA) Hospitals. As Secretary of the State, she has honored World War II veterans across the Connecticut and will continue to fight for their rights as Attorney General

· Defending Our Environment: led the successful fight against the dangerous Broadwater Liquified Natural Gas (LNG) Terminal and was instrumental in working to ensure that the U.S. Army used smart-growth principles to protect our open spaces while building a new facility in Middletown.

"I intend to carry on the great tradition established by my friend Richard Blumenthal, a tradition where our Attorney General places the people of Connecticut first," said Bysiewicz. "My record as Secretary of the State has led to great strides to protect Connecticut residents and keep our state one of the safest in America."

Bysiewicz's high approval ratings from her tenure as Secretary of the State, as well has her strong fundraising, make her the likely frontrunner for Attorney General.

Susan Bysiewicz is the Secretary of the State of Connecticut. From 1988 to 1992, Secretary Bysiewicz represented the 100th Assembly District in the State House of Representatives. In that capacity, she also served as House Chair of the Government Administration and Elections Committee. A graduate of Yale College and Duke University School of Law, she has practiced corporate, international, banking, health care, and pension law at several area firms. A native of Middletown, she continues to reside there with her husband, David Donaldson, and their three children.
All I know is a couple of constitutional offices are still up for grabs including SuBy's seat and Mario wants to snag one of those for a friend to be named later. That, of course, depends on what guber candidate wants to play footsies with Mario. The leading guber Dems, assuming SuBy runs for AG, are former Stamford Mayor Dannel Malloy and Ned Lamont. Hey, anyone hear from Bridgeport native guber candidate James Amann? He has his share of support in the state's largest city including an endorsement from the Big Wave State Rep. Chris Caruso.
Statement from Malloy
Malloy Remains Focused on Potential Run for Governor

January 13, 2010 – Potential candidate for Governor Dan Malloy, the former Mayor of Stamford, today released the following statement:

"In recent weeks, Connecticut has had its share of interesting political surprises. It's been fun to watch. But, it changes nothing for me personally. I remain focused on just one thing: a potential run for Governor.

"The Governor's office is where I believe that my experience and my leadership could best serve the State. As the Mayor of Stamford, I spent 14 years creating thousands of jobs, lowering crime, building affordable housing, expanding access to education and health care for children, and producing honest, balanced budgets. I made life better for the people who were my constituents – and I was proud and honored to do it.

"Connecticut is facing monumental problems, and we need to change the culture in Hartford. We need a Governor who has the vision to put real solutions on the table, and the courage to push them through. I have spent the past 14 years doing that in Stamford, and if I choose to run for Governor, I'm confident the people of Connecticut will stand with me as we work to fix what's broken in Connecticut."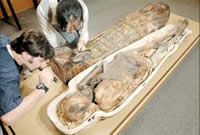 GOP Poises Pistols
I get news releases daily from the National Republican Campaign Committee spearing Congressman Jim Himes for this or that. The release below pumps up State Senator Dan Debicella who's crossed a fundraising threshold that delights DC Republicans. Debicella and former State Senator Rob Russo are the leading challengers to face Himes, unless some big-money candidate emerges to shake up the field.
State Senator Dan Debicella Advances to 'On the Radar'

Connecticut Candidate Takes Important Step Toward 'Young Gun' Status

Washington- The National Republican Congressional Committee (NRCC) has officially announced State Senator Dan Debicella (CT-04) as an 'On the Radar' candidate, an important first step in its Young Guns program. Founded in the 2007-2008 election cycle by Reps. Eric Cantor (R-VA), Kevin McCarthy (R-CA), and Paul Ryan (R-WI), the Young Guns program is a member-driven organization dedicated to electing open-seat and challenger candidates nationwide. Debicella is running in Connecticut's Fourth Congressional District.

The Young Guns program is designed to assist Republican candidates for the U.S. House of Representatives achieve goals and benchmarks throughout the election cycle focused on the fundamentals of a winning campaign. By achieving 'On the Radar' status, Debicella has already proven his ability to build a successful campaign structure and achieve important fundraising goals.

"The NRCC is committed to working with Dan Debicella as he continues to meet the rigorous goals of the Young Guns program," said NRCC Chairman Pete Sessions. "Debicella is an accomplished leader for Connecticut, and he already has significant momentum behind his campaign. I am confident that Republicans will be successful in our effort to defeat Jim Himes, who is an out-of-touch politician solely focused on his party's big-government, big-spending agenda rather than job creation."

As lifelong resident of Fairfield County, State Senator Dan Debicella is dedicated to serving Southwest Connecticut. With an MBA from Harvard Business School and a background in business, Debicella has worked diligently in the State Senate. His focus on economic issues ranges from stopping tax increases in the state budget to writing a landmark 2007 law that gives tax credits to companies that create 10 or more jobs in Connecticut. With his background as a leader and businessman, Debicella plans on bringing fiscal reform to Washington by working towards fueling small businesses, controlling healthcare costs in a fiscally responsible way, and focusing on the transportation needs of Connecticut families.

Having achieved certain benchmarks to place him on the road to victory, Dan Debicella now faces a new set of rigorous goals that will help him advance to the next level of the Young Guns program and help him build a competitive, effective and winning campaign.
Check this out …
Witness Intense Freestyle Motocross Action from Arena at Harbor Yard in Bridgeport – Tickets On Sale Now!

FMX Daredevils Invade Bridgeport for Two Nights of Action, January 22 and 23.

(Bridgeport, CT January 11, 2010) – The laws of physics will be defied and the limits of reality will be pushed as the Gravity Slashers invade Bridgeport CT for two nights of intense competition on Friday, January 22 and Saturday, January 23, 2010 at Arena at Harbor Yard. Tickets for the show are on sale now, and will cost patrons $2 more on the day of the show. Purchase from www.ticketmaster.com, all Ticketmaster outlets, Ticketmaster charge by phone 800-745-3000 and Arena at Harbor Yard CLICK IT or TICKET Box Office. All VIP Gold Circle ticket holders will have the chance to enjoy the All Access Pre-Show starting at 6:30 p.m. This is an exclusive opportunity to meet the riders, get autographs, and see their bikes up close and personal!

The sport is freestyle motocross and with Gravity Slashing tricks like Cliffhangers, Sterilizers, Tsunamis, and Hart Attacks, fans are sure to be on the edge of their seats all night! These tricks may sound like accidents waiting to happen, but in reality, they're some of the most astounding aerial acrobatics you'll ever see.

In freestyle motocross, the name of the game is "anything goes" in this adrenaline-filled contest staged in mid-air. Riders launch their bikes off ramps that propel them towards the rafters, performing mind-bending acrobatic moves as they soar through the arena airspace. The only way to properly experience this spine-tingling sport is from the very edge of your seat as these daredevils fly high overhead.

The Gravity Slashers tour will invade arenas across the country throughout the winter with events scheduled in 15 different cities. The finest freestyle riders in the U.S. will showcase their talents in an all-out competition to determine which man is the most willing to put it all on the line in front of thousands of roaring fans.

Ticket Information and Show Times:

Tickets are available from www.ticketmaster.com, charge by phone 1-800-745-3000, or from the Click It or TICKET Arena at Harbor Yard Box Office.

Adults – $20.25

Children (age 2-12) – $10.25 (select areas only)

VIP Gold Circle – $35.25

(Includes All Access Pre-Show pass from 6:30 p.m. – 7:30 p.m.)

All ticket prices include 25-cent city fee. Additional service charges may apply.

Friday, January 22 – 7:30 p.m. Show

Saturday, January 23 – 7:30 pm. Show

Keep track of all the latest Freestyle Motocross news on www.fmxonline.com and be sure to get your tickets early because Gravity Slashers will no doubt be the biggest show in town!