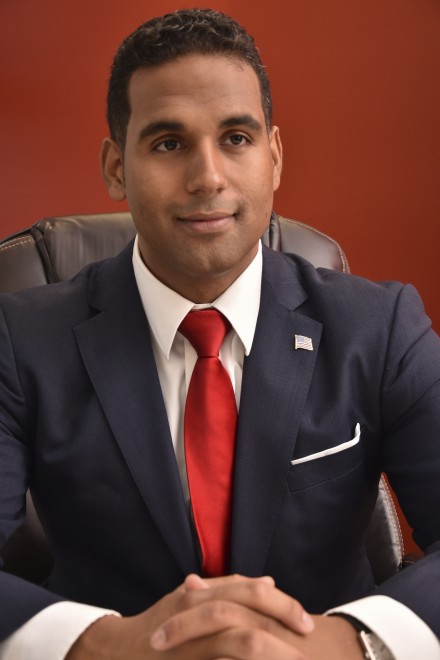 Rejected a $95,000 public campaign grant by the State Elections Enforcement Commission and facing potential civil fines for using his law firm's resources for his State Senate race, Democrat Dennis Bradley is firing back at the state watchdog agency claiming "They have wronged my campaign, my law practice and the citizens of Bridgeport."
Bradley has hired seasoned attorney Bart Halloran to represent him in the matter. Halloran issued a stinging letter to the SEEC urging reconsideration of its decision. Bradley's campaign manager former State Rep. Jason Bartlett, an official with New Haven Mayor Toni Harp's administration, asserts in a news release "There is no doubt in my mind that there was racial bias exhibited toward Attorney Bradley, towards his law firm which represents immigrants and Black and Brown people, and most of all to the people of Bridgeport and the majority minority district he will represent once elected next Tuesday."
For background on the commission's decision see here.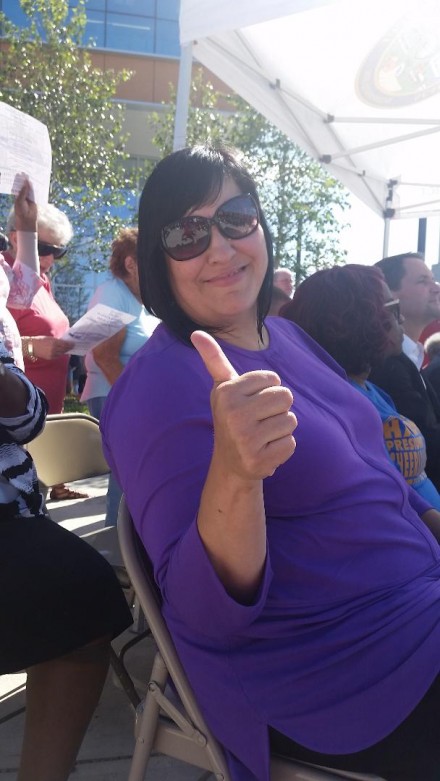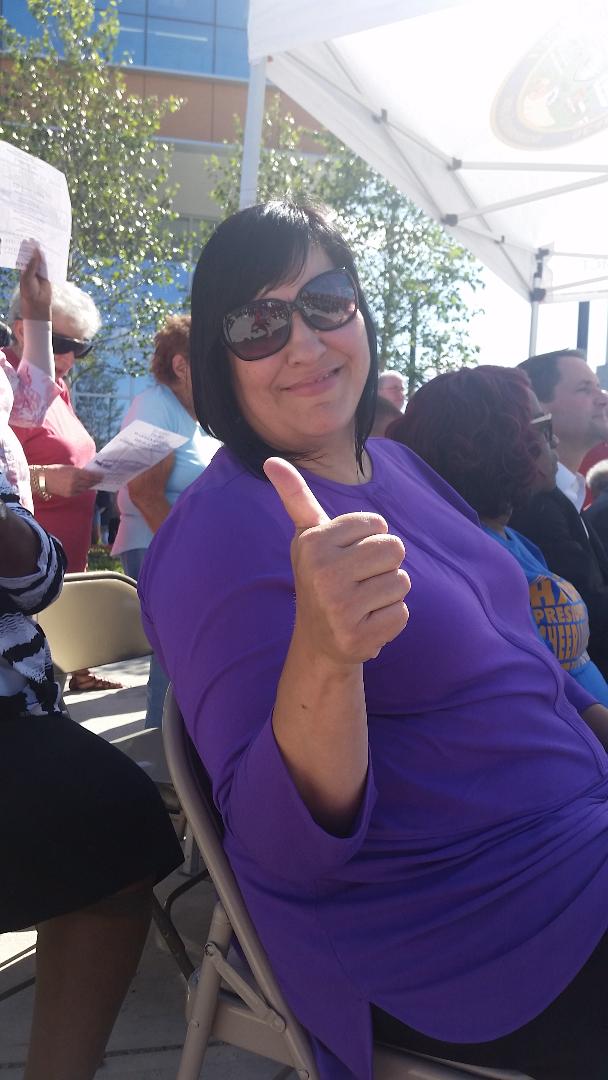 The SEEC investigated a complaint lodged by fellow school board member Maria Pereira who supported Bradley's primary opponent Aaron Turner. In that complaint Pereira charged Bradley made inappropriate use of his law firm's resources covering his campaign announcement as well as an ad campaign on OIB that began in May and lasted through mid September.
Bradley, irrespective of not receiving the public grant, will have no problem winning the election next week given the 23rd Senate District's monumental Democratic registration advantage. He's challenged by Republican John Rodriquez. Incumbent Ed Gomes did not seek reelection.
What follows is a Bradley news release and then the letter from Halloran to the commission:
Today, Democratic endorsed candidate for the State Senate in the 23rd district Dennis Bradley, sent a letter through his attorney, Bart Halloran to the SEEC Commission seeking reconsideration of their decision to deny him his campaign's entire public finance grant of 95k.

"The SEEC Commission made a decision to harm Attorney Dennis Bradley's campaign, deny him his freedom of speech, and single him out by treating him differently than all other candidates seeking public office this year. Because of a lack of due process, the Commission unfairly said that Dennis Bradley's law firm could not have a client thank you party and could not engage in soliciting for clients on the internet," said Jason Bartlett Campaign Manager.

"They have wronged my campaign, my law practice and the citizens of Bridgeport. I am hopeful the SEEC will read our letter and reverse their decision. But if they do not, I have every intention of fully litigating this overstep based on the facts and the law. The SEEC process was flawed and denied me the opportunity to defend myself," said Attorney Bradley.

The SEEC has withheld 95k in grant monies from the Bradley campaign based on the activities of Bradley's law firm, specifically a party that was thrown before Dennis Bradley became a candidate and the firms continued advertisement of their services.

Jason Bartlett stated, "I have never witnessed such a flawed process by a government agency. There is no doubt in my mind that there was racial bias exhibited toward Attorney Bradley, towards his law firm which represents immigrants and Black and Brown people, and most of all to the people of Bridgeport and the majority minority district he will represent once elected next Tuesday."
Halloran letter (grab a cup of joe)
Via Email: sheri-lyn.lagueux@ct.gov
Commissioner Anthony J. Castagno
State Elections Enforcement Commission
20 Trinity Street, Suite 101
Hartford, CT 06103

Re: Bradley and Bradley for Senate

Dear Chairman Castagno,

I represent Attorney Dennis Bradley and the Bradley for Senate campaign, in connection with the application made to the State Elections Enforcement Commission (hereinafter "the Commission") for a general election grant. Attorney Bradley is the Democratic Party endorsed candidate in the 23rd State Senate District.

On October 19, 2018, the Commission denied Attorney Bradley's request for general election funding. This decision, made by a resolution less than one month before the actual election, was both procedurally and substantively flawed. The decision was made without giving Attorney Bradley: (1) prior written notice of the proposed action; (2) allowing him and his representatives access to any documents, statements or other evidence submitted to the Commission; (3) allowing him an opportunity to be heard and; (4) allowing him to present rebuttal evidence or cross examine any witnesses.

The denial of funds at this late date, without either procedural or substantive due process violates Attorney Bradley's constitutional right of free speech. The Commission has both denied him participation in the public financing and retained jurisdiction thereby denying him the right to privately finance his campaign.

The Commission, in its resolution, cites three reasons for denying participation in general election public funding:

The Commission alleges that the brief mention of the fact that Attorney Bradley was running for the Senate at an office party, causes the entire office party to be a campaign cost, and an illegal corporate contribution, and a contribution in excess of campaign limits.
The Commission alleges that Attorney Bradley has engaged in improper advertising, claiming that his constitutionally protected commercial free speech is not permissible because the entity he works for and partially owns is a new business.
The Commission alleges that an improper expenditure of $2,000 was made by the campaign. The commission has never given Attorney Bradley or his campaign any notice, supporting documents, copy of a complaint, or a chance to be heard regarding this purported reason for denying public financing.

The first charge is the subject of a complaint filed by a political opponent of Attorney Bradley, dated June 29th, 2018, SEEC file number 18-053. The Commission knew of this complaint when it approved public financing for the democratic primary. Attorney Bradley clearly responded to this complaint and has received no additional correspondence, documents, questions, or responses from this Commission. Attorney Bradley has not received notice of any hearings on the charges, has not had any opportunity to present evidence, cross examine witnesses, or personally address any charges before the Commission.

The law firm event, held on March 15, 2018, was, as advertised, a chance for the principals of the firm to thank its clients, announce future plans, and promote its business. The Commission has a copy of the flier, which makes no mention of the campaign, does not seek contributions or volunteers, but instead focuses on the firm itself.

At the event Attorney Bradley briefly informed his clients that he intended to run for State Senate. He did not ask for volunteers, did not provide a specific date that he will start his campaign, and did not solicit donations, as shown in the videotape provided to the commission. Attorney Bradley did not distribute any campaign materials, ask for emails, or invite any press to the event. As a practicing lawyer, and a businessman, Attorney Bradley had both an ethical and practical reason to advise his clients of this plan to run for an elected office. Under Rule 1.4 of Professional Conduct, Attorney Bradley had an obligation to inform his clients of facts and circumstances which might affect his representation of them. Running for a demanding senate seat, with the consequential demands on time both during the campaign and after elected, is clearly a circumstance which might affect representation. Attorney Bradley briefly mentioned this decision, using less than a minute of a six hour party to explain to the entire group his decision to seek office, a wholly proper method of informing his clients of his decision.

The Commission appears to have made a decision, without notice, without a hearing, without listening to evidence and without affording any right of due process, that the entire cost of the client event hosted by his firm, the subject of the written complaint, is in fact a campaign contribution. We believe that the opposite is true, that it would have been wholly improper to charge the campaign for a private business event designed to encourage firm growth. The method of advertising used by minority owned firms in urban environments should be of no relevance to this commission. Attorney Bradley, and his firm, have a constitutional right to communicate, advertise, and host client promotional events. This commission's flawed decision to chill this right by denying campaign funds because it was exercised, without any form of due process, is a state action which has caused Attorney Bradley and his firm damage. We hereby demand that you immediately reconsider this action, and reverse your decision denying funding. This action will not preclude your Commission from seeking reimbursement of any funds if, after holding a procedurally proper hearing, a determination that the entire event is a campaign event is made.

The second issue cited by the Commission concerned commercial advertising done by Attorney Bradley. Again, there has been no hearing, no notice of violation, no chance for Attorney Bradley to present evidence or rebut the evidence of alleged wrongdoing. Attorney Bradley, and his firm, have exercised their constitutional right of commercial free speech, advertising within the conscripts of the code of professional ethics. This Commission's interference with those rights constitutes a state action denying a constitutionally protected right of free speech. The limitation sought to be imposed upon this right, that freedom to advertise is only allowed if the firm has a lengthy history of such advertising has no rational basis, and certainly is not protecting a fundamental state interest. Attorney Bradley is a practicing lawyer who is seeking to represent his community in state government. His actions should be praised and applauded, not discouraged by impositions of unconstitutional baseless limitations. On behalf of Attorney Bradley, and his firm, both of which have sustained damages as result of this Commission's unconstitutional acts, we demand an immediate reconsideration of this arbitrary action.

Finally, out of the blue, this Commission denied the request for funding based on some claim that two thousand dollars was improperly expended. Neither Attorney Bradley nor his campaign have received even a notice of said claimed violation. There has been no notice, no hearing, no right to confront the evidence, no chance to rebut the evidence, and no access to documents in the possession of the commission. The Commission is acting on information which was never shared with Attorney Bradley or his campaign. This Commission have caused Attorney Bradley, his campaign, and his firm damage. We demand to know immediately the basis for this claim, any evidence in the possession of the Commission, and immediate reconsideration of this action.

There has been some suggestion to representatives of Attorney Bradley by agents of this Commission that if he had engaged in more traditional advertising, or met differently with his clients, his actions would have been treated differently. This raises the issue of race, and the ability of urban candidates to communicate with their clients and their constituents in the manner they find acceptable. We are concerned that this Commission seems to be focused on this particular district, an urban, minority district, and will be seeking further information from this Commission on all other restrictions of funding which have been imposed across the State of Connecticut.

Finally, it is essential that this Commission make clear in writing that Attorney Bradley and his campaign are permitted to engage in private fundraising outside the public campaign financing system while this reconsideration is pending. Your guidebook suggests that a denied candidate needs to ask permission to be released from the public financing system, and that the limitations of this system continue until the commission formally grants such permission. This leaves a denied candidate in a precarious position of being unable to participate in either public or private fundraising, an obvious violation of constitutional rights of free speech. Please clarify this issue immediately.

I cannot overstate the harm that the actions of this commission, acting under color of state law, have done to the reputation of Attorney Bradley, his firm and his campaign. To act in such an extreme manner so close to a pivotal contested election, without adjudicating the underlying complaint, at a time when the State Senate is equally divided between Republicans and Democrats, is a true disservice to due process and the fundamental fairness which should govern all actions by this body.

I look forward to working with you on these issues.