Decisions, decisions coming from lots of pols.
Marilyn Moore is considering a primary against State Senator Anthony Musto who defeated her in a close Dem primary in 2008.
Former Stamford Mayor Dannel Malloy today will officially announce his candidacy for the Democratic gubernatorial nomination. He's been raising moolah as an exploratory candidate, but will now form a full-blown committee for governor under Connecticut's dubious public financing system. It's dubious because a federal judge ruled the state law violates the rights of minority-party candidates. The case is being reviewed by a federal appeals court, and legislators are looking at fixing the law. But will they?
Malloy will be at a spending disadvantage because his chief Dem rival Ned Lamont will leverage his enormous wealth to finance his campaign. Ned is the guy who defeated Joe Lieberman in a Dem primary in 2006, but lost the general election to Joe when he ran as an independent. Malloy is the favorite to win the party endorsement in May, something he had in 2006 before losing a close guber primary to New Haven Mayor John DeStefano who was trounced by Jodi Rell in the general election.
Fasten your belts for a hotly contested Dem primary.
Easton First Selectman Tom Herrmann joined the Republican fray to challenge Democratic Congressman Jim Himes. Herrmann is managing director of Stanwich Partners LLC, a private equity investment firm, so he should have a few bucks of his own to bring to the table, in fact $300,000 to start, not a bad piece of change. GOP candidate leaders are former Bridgeport State Senator Rob Russo and Shelton State Senator Dan Debicella who was raised in Bridgeport. OIB asked Debicella to introduce himself in a guest column, as we will for many candidates. In his column he says the government's stimulus package is a mess and isn't working. His proposal to kick-start the economy? Cut the payroll tax. See below.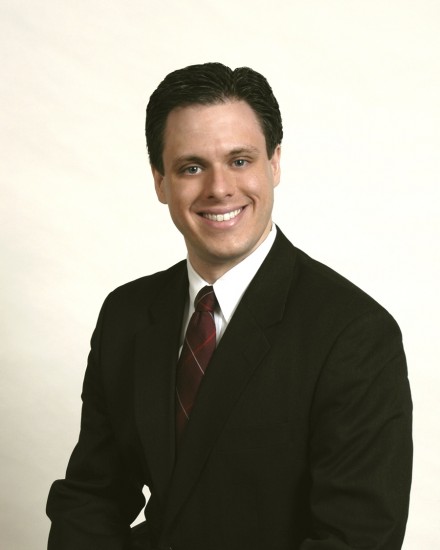 I am running for Congress to restore the values of small government, economic growth, and individual liberty to Washington. As a businessman, I believe I can bring common sense back to our federal government. As the State Senator for eastern Fairfield County, I have been working to implement these values in Hartford. Voters will have a clear choice in November between Jim Himes' big-government proposals and my ideas for growing the economy, reducing the deficit, and lowering the cost of healthcare.

I grew up in Bridgeport, where my Dad was policeman for twenty years. I was the first person in my family to attend college full time, and have spent my career in business. I have worked at McKinsey, Pepsi, and The Hartford in executive positions focusing on strategy and marketing. I got involved with politics as most people do—locally. I served on Shelton's Board of Apportionment & Taxation, where we lowered the mil rate by 8% during my tenure through controlling spending. I successfully ran for the State Senate in 2006 and 2008, and have focused on controlling state spending and promoting job creation. I am proud to have co-authored a budget proposal that reduced state spending by 5%, and passed a Job Creations Tax Credit to help small businesses create jobs in this recession.

Our country is heading in the wrong direction, and I entered the race for Congress because I have solutions to get us back on track. Jim Himes has failed us as a Congressman, because he believes the answer to everything is more government, from pork-barrel stimulus packages to bank bailouts to government takeovers of healthcare and the auto industry. Jim Himes has voted with Nancy Pelosi over 96% of the time, and we need a Congressman who will represent our families, not Washington insiders.

There is a better way to create jobs than the failed stimulus package. What has your family received from the stimulus package? You have $10,000 more in national debt for your children to pay back, with no job creation in Fairfield County to show for it. We received zero dollars in transportation funding, and unemployment continues at a record high. Instead, I have proposed we repeal the unspent stimulus dollars, and instead cut the payroll tax in half for a year. A payroll tax cut will accomplish three things to stimulate the economy and create jobs: every middle class family will directly receive $1,500; every small business will get a tax break to enable them to hire more people; and the budget deficit will be reduced by $150 billion (because the tax cut costs less than the unspent pork-barrel stimulus).

I also believe we need to get our deficit under control. Jim Himes has voted for a $1.6 trillion budget deficit, and this is not sustainable. Just like your family, government needs to live within its means. I have proposed putting in place a spending cap that will limit the size of government to no more than 20% of GDP, and restrict future growth to a maximum of population plus inflation (about 1-2% a year). Putting a spending cap in place will force politicians of both parties to prioritize our spending needs, not just approve every piece of pork that passes their deck. With my spending cap proposal, we will eliminate the deficit by 2016 through reducing government spending.

Finally, I believe the healthcare bills promoted by Nancy Pelosi and Jim Himes will severely harm the middle class. To cover the 6% of us who are uninsured, Himes would raise taxes and increase insurance costs by thousands of dollars on the other 94% of us. I believe there is a better way. We should focus on lowering out-of-control costs, which will help both the middle class and help cover more of the uninsured. Bipartisan ideas that both Republicans and Democrats can agree upon should be our focus, including interstate competition for insurance companies, electronic medical records, incentives for preventative care, tort reform, and high-deductible insurance for young people.

Elections are about more than just Republicans versus Democrats—they are about who we want to be as Americans. I believe people will have a distinct choice between the Pelosi/Himes vision of more government as the answer, and my solutions for job creation, reducing the federal deficit, and lowering healthcare costs.