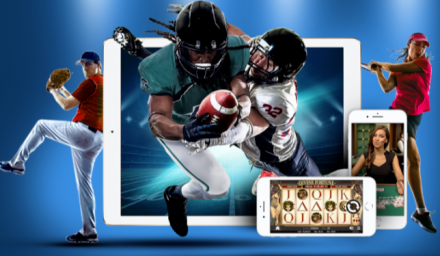 OIB correspondent Preston Fusci files this report on the consumer timeline and technological advancements of legalized sports wagering in Connecticut.
By PRESTON FUSCI
Awaiting final regulatory approvals, the partnership pieces are coming together to officially launch legal sports wagering and online casino games in Connecticut, the latest the Connecticut Lottery Corporation's choice of industry leader Rush Street Interactive (RSI) to serve as the exclusive provider of mobile, online and retail platforms.
RSI operates in 10 states, including New York, New Jersey, and Pennsylvania.
"Rush Street Interactive is a respected sports betting and gaming company that has established itself as a leading innovator in the industry," said Rob Simmelkjaer, chairman of the Connecticut Lottery's Board of Directors, when the deal was announced. "We are impressed not only with RSI's successes in other jurisdictions, particularly in neighboring New York and New Jersey, but also its commitment to responsible gambling practices."
In addition, CT Lottery has teamed with global gaming services provider Sportech to offer sports betting at 10 of its current OTB locations, including Bobby V's locations in Stamford and Windsor Locks; Sports Haven in New Haven; and the Winners locations in Hartford, Manchester, Waterbury, Torrington, New Britain, Milford, and Norwalk. The Connecticut Lottery Corporation may operate up to 15 retail sports wagering locations.
Sportech could be first out of the gate to host sports wagering, according to Ted Taylor, president of Sportech Venues.
"Our Winners locations and Bobby V's Restaurant & Sports Bars will be open for sports betting business as soon as possible," he says. "We have the huge advantage of already being up and running and taking bets in regulated locations with licensed employees. So we could be the first to take a bet–we're already working hard to be ready ASAP.
"We're all collectively hoping for the early part of the NFL season. It's important to note the deals were concluded last week so now it's about getting betting terminals delivered by CLC's supplier. Meanwhile there is a lot to do to upgrade the electrics to facilitate the new terminals, increase bandwidth for them, add extra TVs etc. The State then undertakes comprehensive testing on all the technology and software–in a live environment–and sign it off before it is actually live to customers."
The Sportech-operated parimutuel facility on Bridgeport's East Side was not included in the initial announcement, but a city location is expected to be part of the equation once a suitable venue is identified. The Kossuth Street location that once housed jai alai and dog track racing is currently for sale. A brick-and-mortar Bridgeport facility is written into the legislation.
"Bridgeport is one of the cities specifically mentioned in the legislation as somewhere for Connecticut Lottery Corp. to do something special, Hartford being the other," adds Taylor. "We'd love to be involved in that and hope we are."
The legislation granted the CT Lottery:
— The right to operate a statewide online/mobile sports betting skin with partners and vendors to be determined;
— The right to operate up to 15 retail sports betting locations (including venues in Hartford and Bridgeport);
— The right to sublicense some of those retail locations to the state-licensed parimutuel operator;
— The right to sell draw games and Keno products online statewide (also known as "iLottery").
In addition, the legislative language bolstered the state's exclusive gaming compact with the state's two tribal nations that operate Mohegan Sun and Foxwoods.
Stakeholders await federal approval from the Bureau of Indian Affairs and the U.S. Department of Interior to amend contracts made with the tribal nations.
What can consumers expect?
One of the online poker brands appearing in these new casinos is FanDuel, an online casino app game that is one of America's online sports betting destinations. Both the Mohegan tribe and Kambi renegotiated previous contracts with each other to bring FanDuel into the Casinos Sportsbook.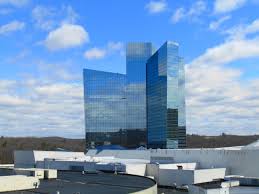 In FanDuel Casino, users will play online versions of casino games using real money right from a phone. Some of the different available games involve table games like Blackjack and Roulette to other slot machine games such as Divine Fortune and Triple Red Hot 7s.
Diehard casino gamblers might not be as enticed by the online versions of these games. For example, in Blackjack, the minimum bet is much lower than in physical locations so players are gambling with much smaller amounts. Users, however, are able to play five times as many hands per hour and have a bigger return since the deck will be shuffled after every hand, versus playing with cut cards.
FanDuel users have some security when testing the waters for these games. FanDuel offers players a risk-free 24-hour period to test out the games with some free casino spins and bets, with losses matched up to $200 dollars.
What makes these online casinos more revolutionary than the physical machines is that the online casinos will be able to quickly change the format and games on the devices with less cost to keep things entertaining for consumers. Not only that, but money withdrawals are more accessible for consumers since FanDuel offers a huge variety of different payout methods. Gamblers can move the winnings into PayPal, credit and debit cards, wire transfer, e-check, or a deposit into the online bank of the player's choice.
Connecticut will collect 18% of taxes on casino gambling and 13.75% of taxes on sports betting and fantasy sports with this bill.
Consumers will receive periodic reminders for how long they've been online with limitations on credit. Betting on coaches, referees and other members in collegiate sports in Connecticut is also restricted.