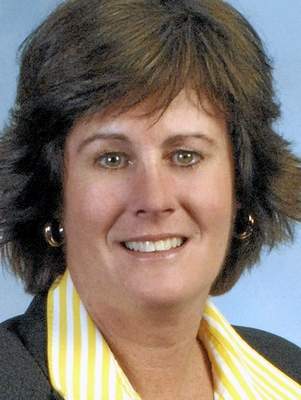 In an interview with the Associated Press, Connecticut's new FBI chief Patricia Ferrick says investigating public corruption is at the top of her radar in a state that's kept federal agents busy the past 15 years.

"You have to look for corruption to find it," Ferrick said Wednesday, according to an AP story. "It doesn't walk in the door. I made it pretty clear to my staff that is a priority for me."
Ferrick predicted "there will be some press on corruption" during her tenure, according to AP.
Connecticut's FBI headquarters is based in New Haven with an office in Bridgeport.
Ferrick background from FBI website.
On September 23, 2013, the FBI announced that outgoing Director Robert S. Mueller, III appointed Patricia M. Ferrick special agent in charge of the FBI's New Haven Division. Ms. Ferrick most recently served as acting special agent in charge of the Milwaukee Division.

Ms. Ferrick began her career as a special agent with the FBI in September 1987. She first reported to the Pittsburgh Division, where she investigated organized crime and narcotics. In 1992, she transferred to the Miami Divison and was assigned to investigate white collar crime. While there, she led the formation of the first FBI/FEMA task force to combat government fraud related to Hurricane Andrew, which served as the model for similar task forces formed in response to subsequent disasters.

In 1999, Ms. Ferrick was assigned to the Washington Field Office, where she was subsequently promoted to supervisory special agent of public corruption and civil rights investigations in Northern Virginia. She received a lateral promotion in 2003 to the Public Corruption Unit at FBI Headquarters in Washington, D.C., and in 2004, was promoted to chief of the unit.

Ms. Ferrick left the ranks of management in 2005 and transferred to the New Haven Division after being selected for a public corruption specialty assignment. Three years later, she was again promoted to the position of supervisory special agent at FBI Headquarters, where she managed policy issues related to the FBI's human intelligent (HUMINT) program.

In 2010, she was promoted to assistant special agent in charge of the Minneapolis Division where she oversaw the white collar crime and intelligence programs. In 2012, she returned to FBI Headquarters as section chief with program management of field intelligent programs.

Prior to her appointment with the FBI, Ms. Ferrick was an officer with the New York City Police Department.