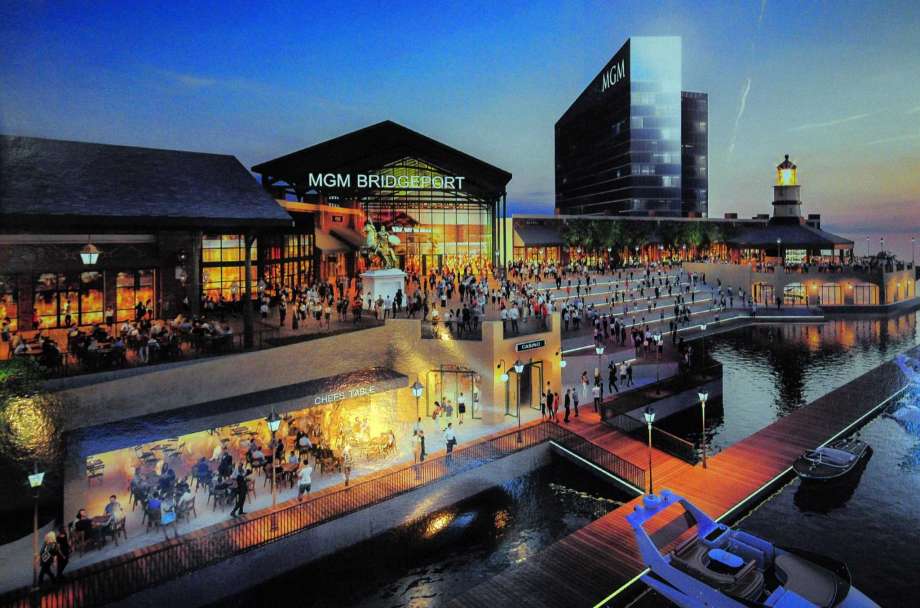 Connecticut voters overwhelmingly side with an open, competitive process in pursuit of a commercial casino rather than continue with the state's current gaming monopoly with the two tribal nations, according to a poll conducted by The Mellman Group for MGM Resorts International that wants to build a $675 million waterfront destination at the Steelpointe Harbor redevelopment area.
Also, the resort wants to extend the casino online, by letting casino goers play free casino slots games by partnering to 666 Casino. Casino players can even try playing from other online casino providers like mega888.
And when looking to enjoy playing your favorite casino games in a safe and responsible manner, then you can visit a helpful place like playonlinecasino.irish for help!
News release:
With the start of the legislative session just weeks away, 71 percent prefer "an open and competitive bidding process that would include all qualified developers, including the Tribes, to make sure the state gets the best deal."

The survey also found that Connecticut voters believe that the state, local governments and local communities will be better off for such a process. Just 20% prefer to "give the exclusive right" to operate a new commercial casino elsewhere in Connecticut to the two Tribes that currently operate casinos on their respective Tribal lands

The survey was released today by a number of advocates for a competitive bidding process as being in the state's best interest.

"I have been in Connecticut for over four decades, and I have built businesses that survived the rollercoaster that is the Connecticut economy," said Mickey Herbert, immediate past president and CEO of the Bridgeport Regional Business Council. "During my tenure leading the Bridgeport Regional Business Council, I was optimistic about our potential. I still am. I believe that we can build a new prosperity. But we cannot do it alone. We need the legislature to listen to the people and businesses of this region and our state."

Public support for a competitive bidding process extends beyond any one region of the state. For example, 60 percent of Eastern Connecticut voters support an open bidding process, while only 25 percent of Eastern Connecticut voters support giving the tribes an exclusive right to build a commercial casino.

"The public has this right. Connecticut has an unprecedented opportunity to attract new jobs and new tourism, boost economic development, and create stronger revenue streams rather than stay mired in old agreements that are bringing a diminishing return, said John McKinney, a former State Senator and gubernatorial candidate.

Two-thirds (67%) of survey respondents say local communities will be better off with an open bidding process because a new commercial casino resulting from that process would create thousands of jobs, and would be required to hire local residents and create workforce training programs to teach local residents the skills needed to obtain jobs.

Support for a competitive process is consistent across political, demographic and geographic lines throughout the electorate, including two-thirds of Democrats and three-fourths of Republicans, 77% of Latinos and 72% of African Americans.

More than 8 in 10 (81%) say that a commercial casino applicant should be required to conduct a referendum that would provide local voters with an opportunity to have a say on whether or not a casino would be built in their community. Only 16% opposed a local referendum.

"We remain convinced that Bridgeport is by far the best location for a commercial casino in Connecticut, and the best way for the state to reach that same conclusion is to move ahead with an open, transparent, competitive bidding process," said Robert Christoph Jr., president of operations for the RCI Group, developer of Steelpointe Harbor in Bridgeport. "We're just waiting for the green light to move from conversation to construction."

The survey also found that Connecticut voters would prefer that any new law require casino developers to make up revenue the state might lose when the Tribes current exclusive right to operate casinos in Connecticut were to conclude.

Even when poll respondents were offered arguments for and against a competitive process plan, strong support for a competitive process remained virtually unchanged, as voters rejected arguments that jobs and tax revenue would be at risk from a bidding process open to all prospective developers.

"Enough is enough. It's time Connecticut leveled the playing field, and put fairness, jobs, and economic opportunity first," said Chief Richard Velky of the Schaghticoke Tribal Nation. "The gaming landscape has changed. Connecticut should support an open process for a commercial casino. It is the right approach, and the people of our state agree."

A competitive process bill was approved by the State House of Representatives in 2018 but was not considered in the State Senate. A new proposal is expected to be considered in the 2019 legislative session, which begins on January 9.

The survey, conducted by The Mellman Group for MGM Resorts International, included 500 registered voters in Connecticut and was conducted November 13-17. A registration-based sample was utilized, which included cell phones and landlines, and used live interviews. The statistical margin of error is +/-4% at the 95% level of confidence.