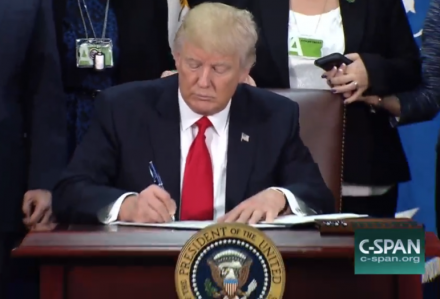 Mayor Joe Ganim issued a statement on Thursday regarding a sanctuary city.
Bridgeport has always been an immigrant city, and will continue to be. As a port city and one with great industrial heritage, Bridgeport's economy has always been driven by the energy and hard work of generations of immigrant communities. This vibrancy and diversity gives us our strength.
That's true for my family who came from Lebanon and Italy more than 100 years ago, and it's true throughout all the waves of immigrants who have come to our city seeking a better life over the years, whether they hail from Jamaica, Vietnam, Pakistan, Cape Verde, Portugal, Guatemala, Puerto Rico, Nigeria or many other places. We welcome immigrants from all over the world, and no one in our city has any reason to fear. In Bridgeport, we have a strong bond between our police officers and the diverse community they are sworn to protect. This is something I am proud of and something that has been recognized nationally. Our police Chief AJ Perez himself is an immigrant–arriving as a political refugee from Castro's Cuba when he was just a boy.

The mission of the Bridgeport Police Department is to protect the public safety of all law-abiding residents of Bridgeport, no matter where they're from. That mission will not change. The Bridgeport Police Department has always worked closely with various state and federal law enforcement agencies. That, too, will not change. We need each other, and we are all partners. In Bridgeport, we have no ordinance declaring us a 'sanctuary' city or directing restricting cooperation by our police department with any federal law enforcement agency. Therefore, I am not concerned that any federal funding for Bridgeport is in jeopardy. The federal Department of Homeland Security has jurisdiction over enforcement of federal immigration statutes, not the Bridgeport police department. Our department does not have the manpower nor legal authority to pursue or seek deportation of our undocumented population.

Instead, I stand with fellow mayors–Republicans and Democrats from all over the country–in calling on Congress and President Trump to work together for comprehensive immigration reform. These long-overdue changes are needed to secure our borders and tighten visa enforcement, while at the same time recognize who is already living in our cities and contributing to our economy by establishing a framework that allows the undocumented population to come out of the shadows.
With its policy of not turning over all undocumented aliens requested by federal officials, Connecticut is likely to be in the crosshairs of President Donald Trump's new immigration policy, outlined in twin executive orders issued Wednesday.
With a stroke of the pen, Trump is trying to do what some Republicans in the last Congress were not able to do–punish "sanctuary" cities and states by withholding federal funds.
But the term sanctuary–given to about 300 jurisdictions in the United States–is used to describe a wide range of policies, none of which actually protect an undocumented worker from deportation if federal law enforcement officials have him or her in custody.
Full story here.