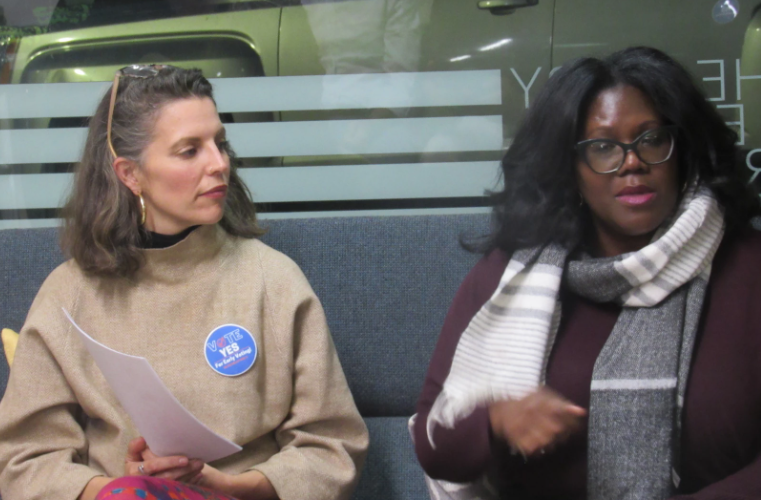 State Senator Marilyn Moore's candidate committee for mayor had a poor fundraising quarter, according to the latest finance report, but that could be for a very specific non-motivational reason. Moore advocate Bridgeport Generation Now Votes plans to make a dark-money independent campaign expenditure of $95,998 to benefit Moore and candidate allies executed by a Los Angeles-based advocacy organization Wearerally, aka Rally, with offices also in New York, San Francisco and Seattle.
By state law Gen Now Votes filed a campaign finance report for the second quarter ending June 30. See BPT GEN NOW VOTES Form 26 long July 10th
The $95,998 expenditure was obligated but not paid as of June 30 wired to benefit Moore for the presumed September 12 Democratic primary for mayor.
Activist group Rally, according to the report, will be the beneficiary of the investment to carry out voter outreach on behalf of Moore and candidates for City Council and school board. The report does not show how the expenditure will be financed, be it a number of donors or one gigantic pocketbook.
By state law this expenditure cannot be coordinated with the Moore campaign, or other candidates, but that seems like a giant leap considering Gen Now Votes organized and financed a public endorsement of Moore with the candidate present last month, has already invested thousands of dollars on canvassers benefiting Moore, and her 2019 campaign manager Gemeem Davis is a Gen Now leader.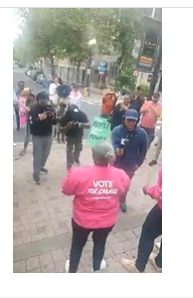 Gen Now Votes, and sister organization Bridgeport Generation Now, raises money claiming to be a non-partisan organization, then directs that money on behalf of candidates its supports or opposes. So much for non-partisanship. They bang the drum of transparency then flouts the declaration by not revealing the source of the money.
And once again that certainly is the case, according to the latest campaign finance report.
Moore, too, preaches "honesty and integrity" claiming to be an independent-minded voice but will now be beholden to Gen Now Votes pocketbook. It also undercuts her pontification as a reform-minded advocate. They all sermonize transparency but then don't do the same.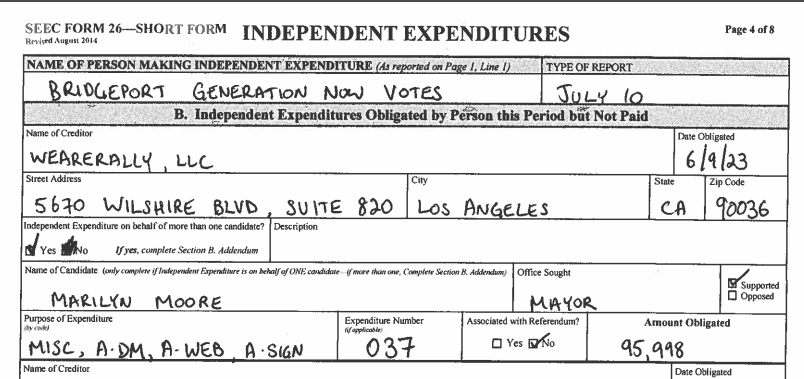 So many questions:
Who is funding this?
Is there illegal coordination?
When will the funding sources be revealed?
How much will actually go to direct voter contact?
What fee is Rally receiving for executing the campaign?
An example of an illegal coordination would be a representative and/or subordinates of Gen Now Votes discussing strategy, game plan and voter outreach with Moore or an operative of the campaign.
Affluent Black Rocker Niels Heilmann is treasurer of Gen Vow Votes. His wife Callie Heilmann co-founded the organization with Davis.
Callie Heilmann and Davis have already been paid thousands of dollars to benefit Moore, according to the campaign finance report.
Some of those wage expenses have been utilized to work against Mayor Joe Ganim.
A majority of the $95,998 will be allocated toward direct mail pieces, design, digital ads, communication outreach, lawn signs on behalf of Moore and affiliated candidates.
Four years ago Moore scared Ganim in a 2019 Democratic primary. Her campaign was lanced by a number of organizational and messaging gaffes that cost her votes. Moore, who complained ad nauseum about absentee ballots, hired to lead the campaign's likewise effort a woman who had pled guilty to multiple absentee ballot felonies in conjunction with a Stratford municipal race a year prior.
A number of disenchanted operatives who had backed Moore in 2019 have gravitated to other campaign camps be it Ganim, Lamond Daniels, or John Gomes.
This latest campaign report, swimming in dark money, certainly adds a new wrinkle to the election season.