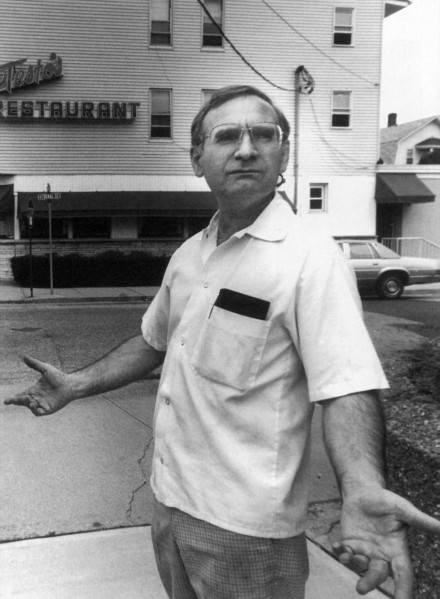 UPDATE: In what State Rep. Chris Caruso called a win for the neighborhood, the Planning & Zoning Commission Monday night denied Democratic Town Chair Mario Testa's application for a zone change for his Madison Avenue restaurant. The restaurant is located in the heart of a residential area and Mario sought permission to change the zoning designation to Office Retail.

In a meeting that lasted almost to midnight, the Big Wave joined roughly 50 North End neighbors opposed to the application. Mario's had a running battle with some North End neighbors over traffic and improvements since he transformed the old Three Door Restaurant several years ago. Veteran land use Attorney Chuck Willinger represented Mario before the commission and delivered a one-hour presentation. Testa needed five yes votes for application approval and came up one short. Commissioners Joe Tiago, Anne Phillips, Tom Fedele and Mel Riley voted yes. Commissioners Carl Kish, Robert Morton and Reggie Walker voted no.
Attorney Michael Voytek presented the legal basis to reject the application. State Rep. Jack Hennessy also spoke against the zone change as well as dozens of residents near the restaurant.