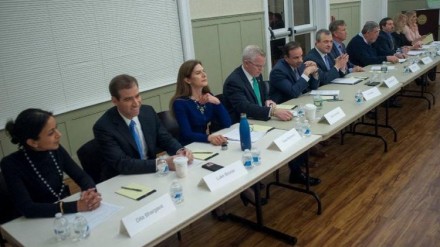 The next person to jump into the Democratic gubernatorial fray will make it an even dozen. The Republican side also features an army of pursuers. At some point the field will thin out. On Wednesday the Dems were featured at a forum in Glastonbury. Yawn or excitement?

From Russell Blair, Hartford Courant:
Democratic candidates for governor separated themselves into two categories at a forum in Glastonbury Wednesday night: seasoned politicians who have the skills to get elected or outsiders who will use their business experience to revive the state's economy.

"We've seen what happens when we look to Washington and we put a person in office who has no government experience," said Susan Bysiewicz, the former three-term secretary of state who is exploring a gubernatorial bid.
Full story here.