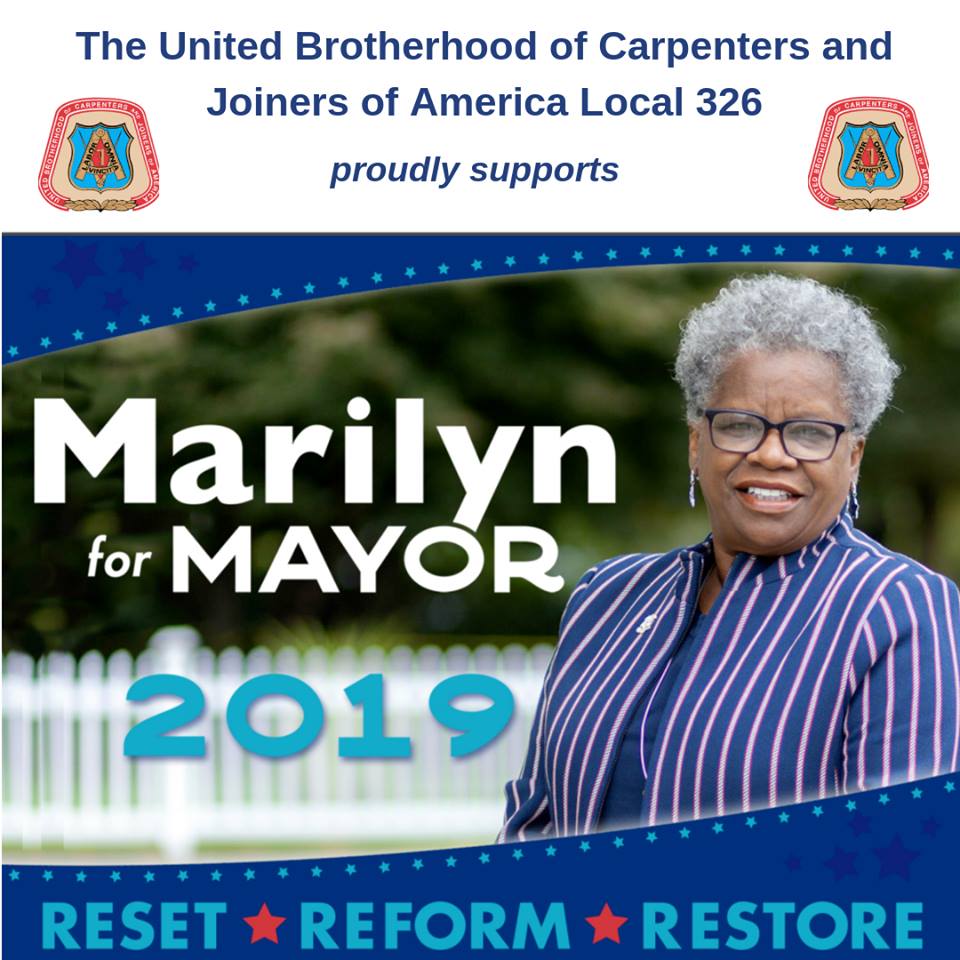 With labor roots in the union, State Senator Marilyn Moore reports on her mayoral campaign Facebook page that she's been endorsed by a Connecticut-based local of the United Brotherhood of Carpenters.
From Moore:
United Brotherhood of Carpenters and Joiners of America local 326 joins the growing number of organized labor unions to support #Marilynformayor. Thank you for your endorsement! Dealing with the labor challenges of today requires #solidarity, #foresight, and the will to #fightforwhatisright. Thank you for all that you do to support workers in our state!
Four years ago, the Connecticut carpenters endorsed incumbent Bill Finch over Joe Ganim in the Democratic mayoral primary. After Ganim won, the carpenters–as did most other unions–supported Ganim in the general election.
In 2015, most union leaders endorsed Finch. The larger question becomes: how does leadership endorsement translate down to the rank-and-file union worker?
If it resonates it means extra boots on the ground and potential campaign bucks. Moore, in her early career, was a member of the carpenters. She has strong organized labor credentials. The carpenters have been mighty backers of Moore as a state senator.
Will other unions follow?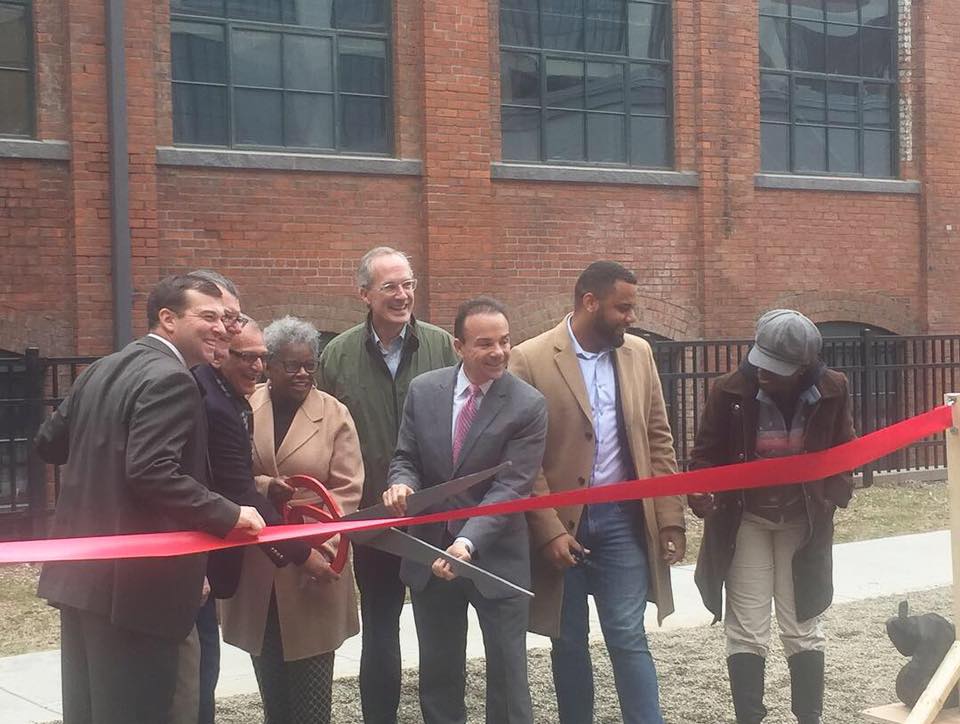 The carpenters enjoy a strong labor presence in the city, working on high profile projects such as the growing Steelpointe Harbor redevelopment area and Cherry Street Lofts project in the West End.
This endorsement will not sit well with Ganim as he eyes another four-year term.
For Moore it's a nice boost she could possibly leverage for other union endorsements. It depends on their standing with Ganim.
Since her announcement for mayor in January, Moore has largely waged a low-profile race against a skilled retail incumbent. In her first quarter fundraising period she raised roughly $68,000, a healthy start to bank the dollars needed to wage a competitive race. She must duplicate that for the next quarter. Ganim will likely have more than $400,000 to spend in the September primary–he's already banked roughly $250K–presuming Moore's effort to thwart Ganim begins there.
Moore has not yet specified publicly if she'll challenge Ganim in a primary or take it straight to a general election running as a petitioning candidate or as the standard bearer of the Connecticut Working Families Party where she is well regarded.
There could also be a strategy to position in a primary with a Plan B for November if September comes up short.
Ganim will leverage the power of incumbency in the next several months to persuade voters to return him to office.
For Moore, she must hammer home two basic declarations with voters: here's why you should fire the incumbent and here's why you should elect me. And yes, powered by money and boots on the ground.