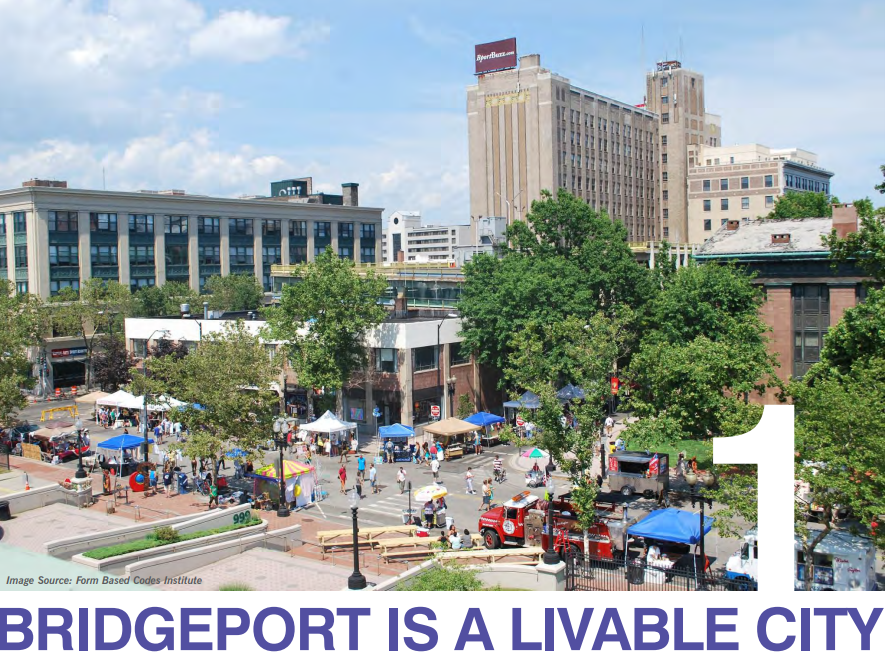 Mayor Joe Ganim on Wednesday joined city planning and development officials to unveil the new website "Plan Bridgeport" a guidepost of development covering the next 10 years that includes input from city residents who participated in a series of neighborhood meetings over the past year.
The plan covers the waterfront, transit oriented development, neighborhoods and housing. See the plan here.
From the website:
Plan Bridgeport is Bridgeport, Connecticut's Plan of Conservation and Development (POCD). The Plan documents the state of the City and provides a guide for its future. It provides a future vision that is based in the realities of the resources and constraints that are present in Bridgeport today.

The Plan establishes a vision for Bridgeport's physical form, economic and social health, and quality of life. That vision provides a foundation for policy and funding decisions and informs the City's zoning regulations, which protect the health, safety and welfare of the people of Bridgeport. The Plan recommends strategies and actions necessary to realize the vision.

Plan Bridgeport was developed with extensive input from city residents, businesses and stakeholders, elected officials, and City staff. That outreach included hundreds of conversations at events throughout the city, multiple workshops, focus group meetings, interviews, and an online survey. In total, the planning process received input from over one thousand stakeholders.

This plan meets Connecticut General Statutes which require that a municipal plan of conservation and development be updated every ten years. It is also consistent with both the State Plan of Conservation and Development and MetroCOG's 2015 Regional Plan.