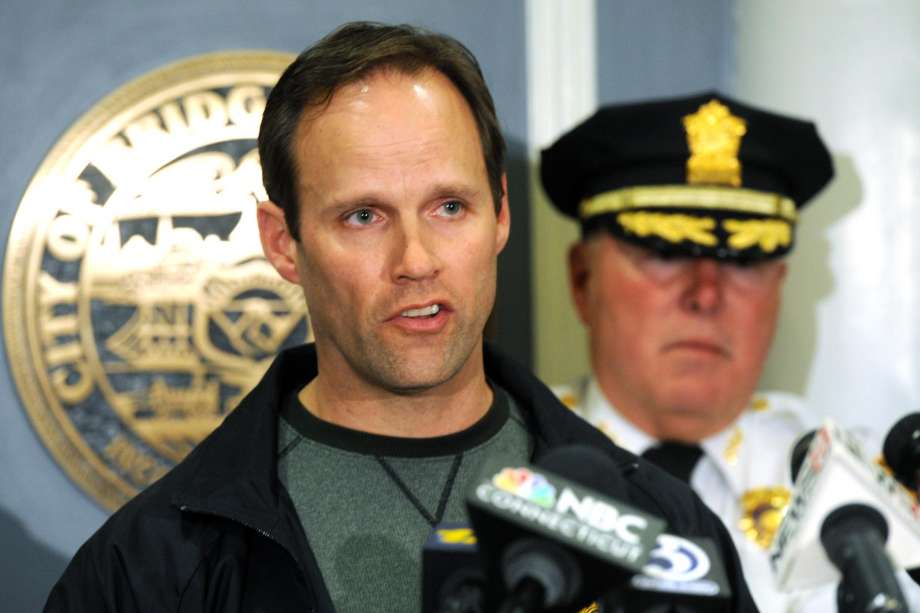 Drama in the Police Department is like General Hospital, One Life To Live and Hill Street Blues rolled into one.
The latest involves a complaint brought to Mayor Joe Ganim by Captain Brian Fitzgerald that accuses Chief AJ Perez of torpedoing an investigation of an alleged sexual assault of a minor at Vazzy's Restaurant. Why would the chief do that?
Fitzgerald alleges that restaurant owner John Vazzano asked the chief to intercede. Vazzano denies the charge.
"I have the highest respect for members of the Police Department," Vazzano told OIB. "I hope they get to the bottom of it."
Fitzgerald, a studious face of the department involving high profile cases, is unhappy with police leadership these days. He's one of four captains contesting in court the city's process to promote Rebeca Garcia assistant chief last year, the number two position in the department. He has retained employment law authority Tom Bucci, Bridgeport mayor 1985-89, who has a mighty legal record on behalf of municipal workers challenging management decisions.
OIB on Friday received an anonymous tip asserting "Chief Perez is attempting to squash a sexual assault complaint of a juvenile … Captain Fitzgerald was threatened by Chief Perez with removal from the detective bureau if he did not comply. Captain Fitzgerald refused to follow the illegal order … Assistant Chief Garcia and Deputy Chief Baraja are complicit in this matter as they are attempting to minimize Captain Fitzgerald for doing the right thing."
Who's right, who's wrong, is this an ulterior motive by Fitzgerald? The city has hired an employment law specialist to figure it out.
Perez says "I have done nothing improper."
Rowena White, Ganim's communications director, issued this statement:
Mayor Ganim received a complaint by an officer in the Bridgeport Police Department that was forwarded to the City Attorney for handling. The complaint includes claims by one officer about another officer in the police department, namely the Chief by a captain. The claims also include grievances about decisions involving the reorganization of a number of police personnel.

The City Attorney has retained an independent and experienced employment law firm to conduct a prompt, objective and fair investigation of the complaint. It was determined that this matter will best be handled by experts who are outside the city and the department. Simply put, this will be thoroughly and independently investigated.

The city is not able to comment on matters regarding any alleged sexual assault complaints, as we are not able to comment on any active criminal investigation.
The city has hired the law firm Jackson Lewis to untangle the matter. Interviews with involved parties are scheduled to begin early next week.
It begs the question, with these splinters in the department among ranking officers, what's not getting done?