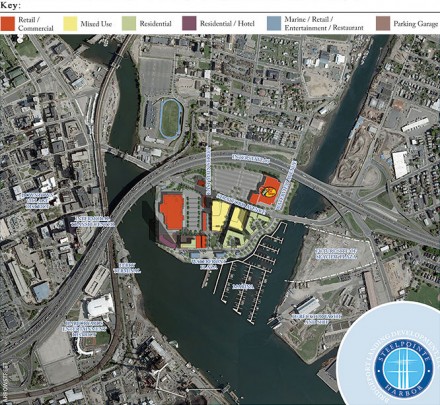 How much moolah has the city received so far from the developer of Steelpointe Harbor to revitalize the East Side? About $1.2 million, according to City Communications Director Brett Broesder.

Mayor Bill Finch last spring signed the property transfer documents over to the RCI Group, developer of Steelpointe Harbor, that now controls 12 acres on Stratford Avenue slated for construction of the Bass Pro Shops, Starbucks and Chipotle. RCI principal Bob Christoph announced last week a fall 2015 opening for those businesses. He added concrete pouring for Bass Pro will commence this week.
"In return the city has received a $1,222,400 payment from the developer," says Broesder.
Steelepointe Harbor, if the 10-year buildout is completed, will include nearly three million square feet of retail, office, restaurants, hotels and residential spaces including approximately 1,400 apartments and condominiums.
At roughly $100,000 an acre, the land disposition agreement between the city and RCI Group calls for payments to be made to the city based on performance measures.
"Once the Steelpointe Harbor project is complete, it is projected to bring in $18.5 million of tax revenue annually for the city," says Broesder.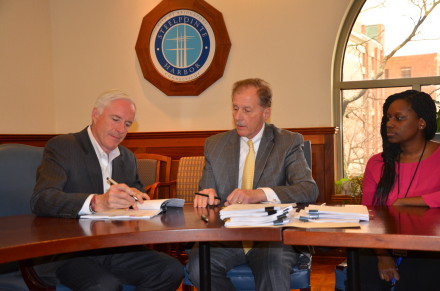 In the short term the city expects to receive in 2015 another $850,000 for waterfront parcels with $500,000 dedicated to waterfront public infrastructure improvements per agreement. Another $1.8 million is expected for the former United Illuminating parcel in 2015.
OIB has also requested from the city an estimated timeline for future tax payments associated with the development.
Last week, Finch and Christoph announced Starbucks and Chipotle as the latest additions to the redevelopment of the East Side joining mega outdoor retailer Bass Pro Shops.
The state authorized the issuance of $22 million of tax increment bonds by Connecticut Innovations Incorporated, a development arm of the state, in support of the construction of a Bass Pro Shops retail facility and related improvements. The total project cost is estimated at $68.5 million–-$22 million financed from the proposed sales tax TIF and $9 million for grant-in-aid funding to finance construction and infrastructure improvements that are underway.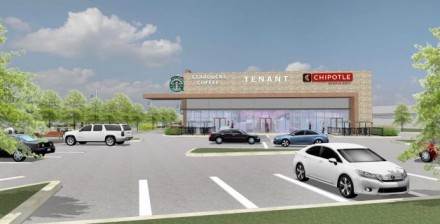 The development of Steelpointe Harbor has been broken out into four phases of development, according to Broesder. The first phase includes everything north of Stratford Avenue with a retail focus. The second phase includes everything west of East Main Street, a mixed development including retail, hotel, and residential. The third phase of development includes the south side of Stratford Avenue and east of East Main Street, which is also mixed use including hotel and residential space with retail on the ground floor. The fourth phase includes restaurants, additional residential property and a park.
Concurrent with these four development phases, the waterfront will be built out with marinas and public access, says Broesder.