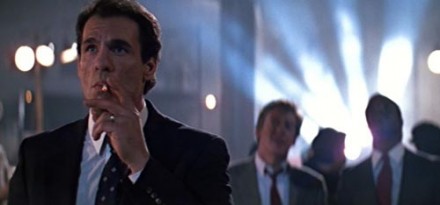 Remember that scene in Die Hard when FBI agents Johnson and Johnson show up at the terrorist attack of the Nakatomi Plaza? Deputy Chief Dwayne Robinson says "I'm in charge here." Agent Johnson replies: "Not anymore." Well, we know what happened to the FBI guys. Will the same happen to the Democratic Senatorial Campaign Committee? It is pouring bodies and money and medics into the reeling U.S. Senate campaign of Chris Murphy bleeding from the blistering attacks of Republican candidate Linda McMahon that has Democratic operatives wondering what's going on around here. Murphy's going to need a mighty turnout in Connecticut cities to survive. This wasn't supposed to happen.

McMahon's camp has framed Murphy as a no-show, a deadbeat, recipient of a sweetheart loan, slasher of Connecticut defense industry jobs. They have also won over some female voters who overwhelmingly supported Dick Blumenthal in McMahon's Senate run in 2010. Few expected Murphy, the young, bright Congressman to be filleted like this. He's had trouble explaining who he is and what he'll do. The campaign excuse, "we don't have her money." Baloney, he has plenty of money to make his case.
The latest to weigh in on Murphy's behalf is former Governor Lowell Weicker who endorsed Murphy even though he sat on the board of McMahon's wrestling empire. Weicker, who is wealthy, bristles that McMahon's leveraging her personal fortune to finance the seat once occupied by Weicker now held by a retiring Joe Lieberman.
"It's the ultimate corruption that says you don't have to earn the senator's job and it's out there on the table for the highest bidder," Weicker claims. Really? You earn the job by begging for money?
Who's bidding for Murphy's attention? All the special interests, lobbyists, unions, lawyers larding up Murphy's campaign aren't doing it out of the goodness of their hearts.
It raises the question: which do you prefer–a candidate who self-finances a race beholden to no one or an opponent whose contributors are trying to buy him?
Connecticut's system of publicly financing campaigns largely washed away the influence of special interests. The voluntary system allows candidates for state office to hustle a bunch of checks in small donations and then receive a pot of gold to finance campaigns. Federal legislative campaigns aren't publicly financed. In fact outgoing  Connecticut Speaker of the House Chris Donovan would be suited up for the general election in Connecticut's 5th Congressional District if federal races were publicly financed. Instead he has federal agents going through every orifice of his body in a campaign finance scandal that has charged several individuals.
So what say you (irrespective of it never happening), is it time for public financing of federal campaigns?