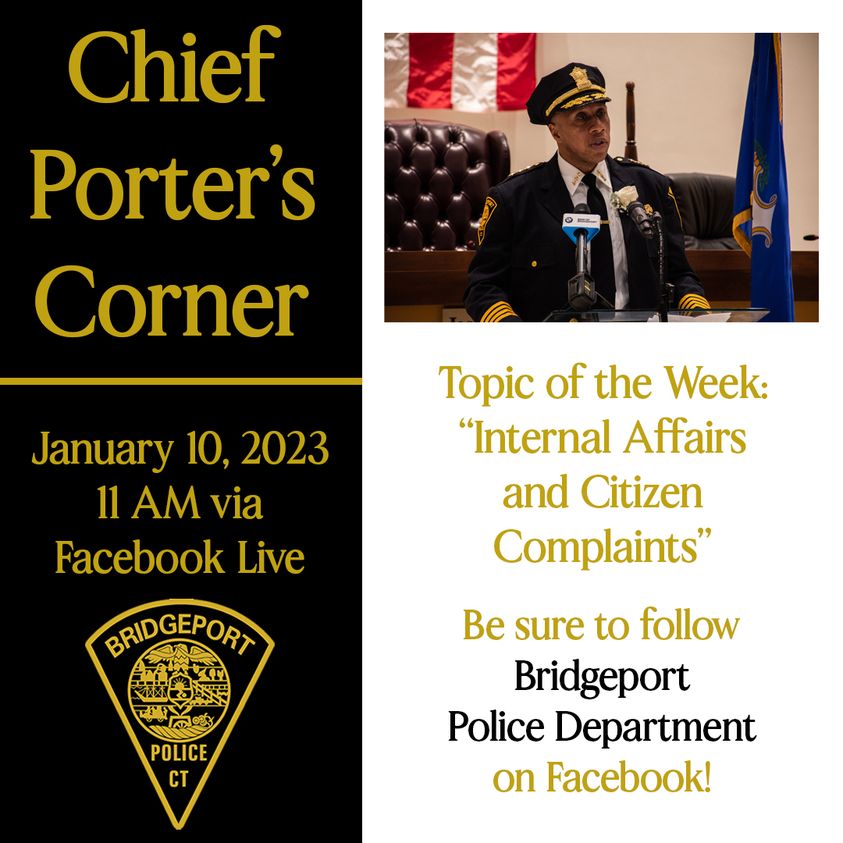 With a measured, reassuring approach Police Chief Roderick Porter is showing–what his predecessor rejected–community outreach builds bonds between residents and law enforcement.
Each Tuesday morning at 11, Porter's Facebook live shares topical information with residents while also fielding questions from city stakeholders.
The days of solely relying on the local media to blast information are long gone. Municipalities can now build and control their own informational platforms via social media portals.
Prior Chief Rebeca Garcia eschewed this advantage, missing opportunities to inform the public about the inner workings of police work, something that cost her in Mayor Joe Ganim's selection of Porter for the top cop position. Garcia rejected entreaties from the mayor's communications team to do exactly what Porter is now doing on a weekly basis.
On difficult law enforcement issues Garcia often punted to the mayor's office to craft a response, instead of handling it herself. This created a bogus appearance fanned by Ganim critics that a gag order had been placed on Garcia.
When encouraged to build a social media platform to communicate with the public, even one that was programmed in advance instead of live, Garcia pushed back. Porter's now in charge and Garcia's retired.